The
Great American Outdoor Show
is a great way to get hands-on with all things outdoors, such as the products we've been featuring in
American Rifleman
for several months. It's a great time to see that new Savage rifle that hasn't hit the local gun stores yet. Or put your hands on Magpul's newest polymer accessory. Needless to say, there is a lot this show has to offer. In fact, I am just winding down from a seminar hosted by R. Lee Ermey, (the "gunny"), who said it perfectly: "I love this show. I love SHOT Show, too, but this one I can actually buy stuff ... like this...," as he pulled a custom kukari machete from his vest. I asked the Marine veteran if he had a favorite firearm. With a broad grin he replied, "the M1 Garand." I think he's a gun enthusiast—and apparently he has a few of his own. Since I too am a gun enthusiast, like many of us, I offer a sampling of what I spotted in around the halls of the show.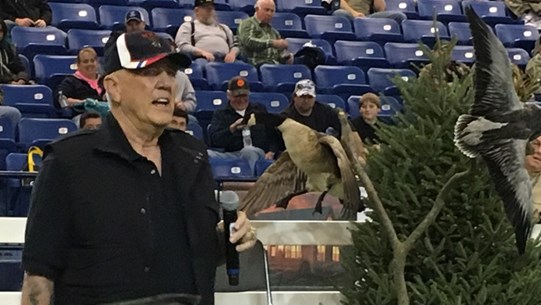 Guns, hunting and the 2nd Amendment with R. Lee Ermey ("The Gunny").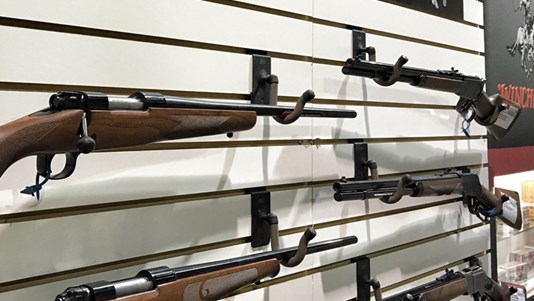 Winchesters on display.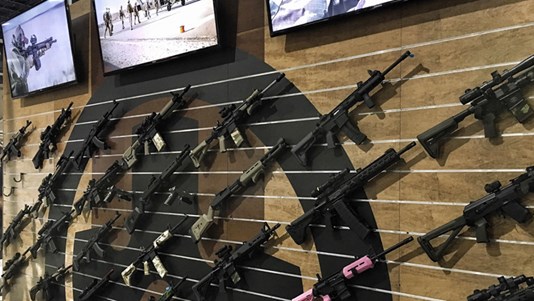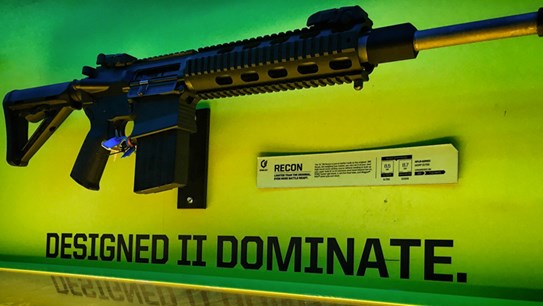 DPMS on display inside of the blacked-out and retrofitted semi-truck.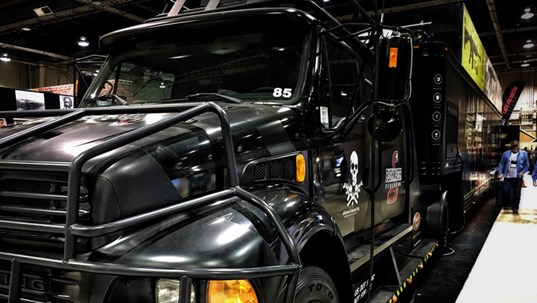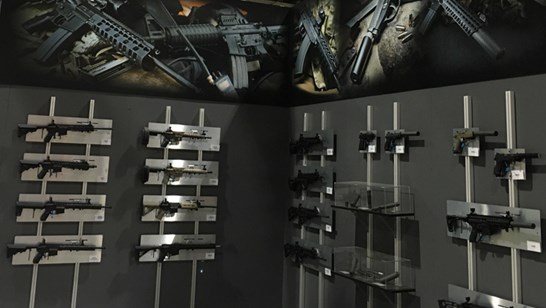 SIG Sauer brought along many of its new-for-2016 products.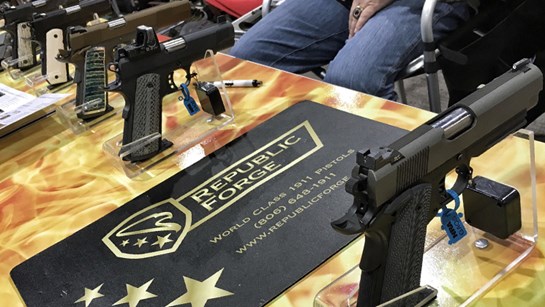 Custom 1911s from Republic Forge.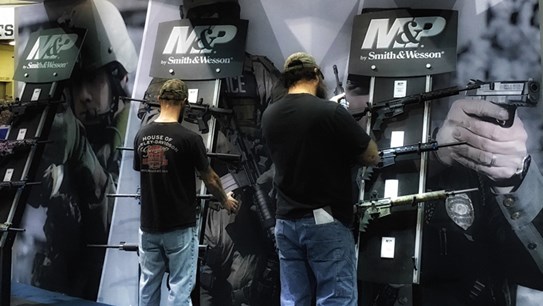 All makes and models of Smith & Wesson M&Ps were available for handling.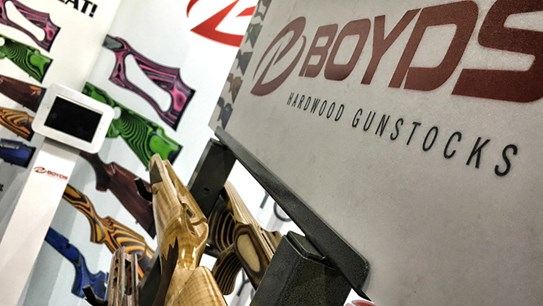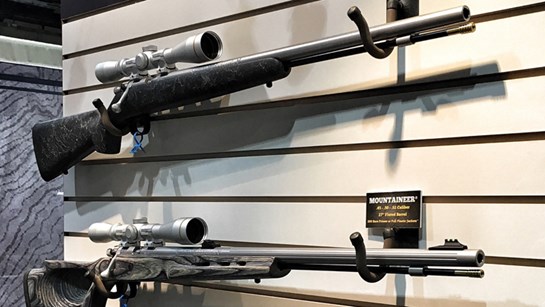 Knight Rifles.