In the summer of 1987, I had a burning desire for a really nice upland shotgun. I was doing a fair amount of pheasant and quail hunting, with the occasional hunt for chuckar. The Remington 870 I had was fine but hopelessly utilitarian. I had—and still have—an old Ainsley Fox A-Grade, but it was choked down like a rifle. I simply knew that I would connect better with a light, fast-handling 20-ga. Browning Superposed choked improved cylinder and modified. And even if my score on birds didn't improve, I'd at least look good when I missed.

So my search began for the Superposed. After several months of haunting gun shops and poring over Shotgun News regularly, I found exactly one 20-ga. Superposed—choked modified and full. I did some research and found that Winchester's Model 101 shotgun was heavily based upon the Browning Superposed. There was a stubborn stigma against Japanese-made guns at the time, but it was largely unfounded as far as the Winchesters coming out of there were concerned. The 101 was introduced in 1963 to compete with the Browning. Higher grades like the Pigeon Grade were considered to be well-made and well worth the money.

By this time it was well into 1988, and I needed a shotgun. At the time, there was a small company, FCI, in Victoria, Tex., that had an inventory of Winchester 101 Pigeon Grade Featherweights in all four gauges. The pictures were nice, showing well-figured wood with a generous checkering pattern. These shotguns came with screw-in chokes, solving that dilemma. Regardless of gauge, they were priced at $1,295 each. I pulled the trigger and sent the guy a check for a 20-ga., along with an FFL from a dealer friend.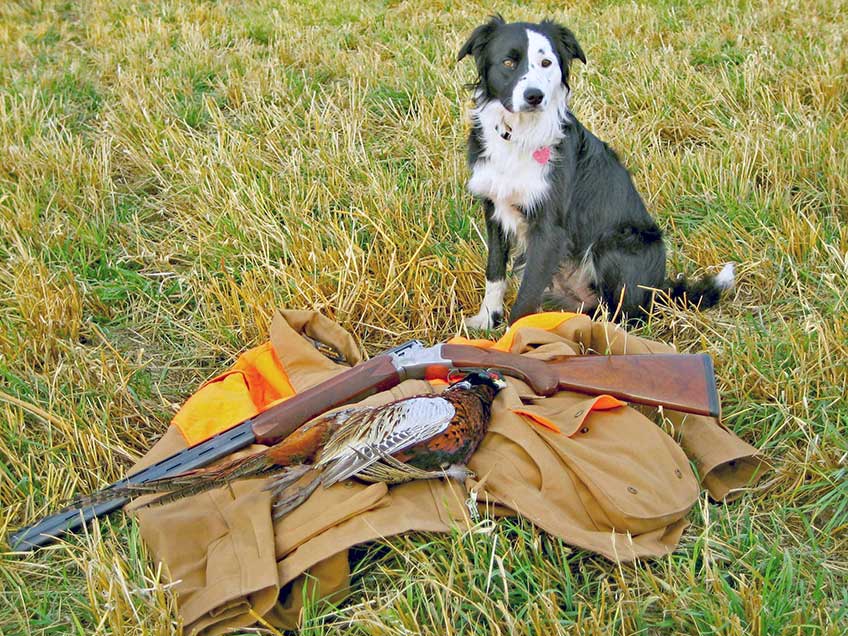 When the shotgun arrived, I immediately took it out and began shooting it, mostly over sporting-clays courses. Now, I am not the most accomplished shotgunner. Usually, on any given day, I can either flatten everything passing within range or not be able to hit my hat if I hung it on the muzzle. But with this Winchester 101, I began having more days where I hit pretty well. Then, of course, dove season opened. Doves are about as gentle on one's shooting skills as a landlord talking to you about your overdue rent. I swear, sometimes, a dove can see the shot leaving the barrel and dip, dive or slide out of its path.

A couple of weeks later, mountain quail season opened. Mountain quail aren't too difficult to hit; the challenge is finding them in an environment that you can swing a shotgun. I was stomping around in a patch of Ceanothus—also known as buck brush—one afternoon. Ceanothus has sharp spines an inch or two long all over its branches. You need strong chaps over brush pants in order to get through it without needing a blood transfusion. The problem is, however, with that much heavy clothing, you walk a lot like Boris Karloff did in "Frankenstein."

Suddenly, a half dozen mountain quail scurried through a small hole in the Ceanothus, not even 5' in front of me. I sort of leaped and stumbled where it seemed they were headed. Another big, lumbering step had me finding a depression in the ground I had not anticipated, sending me forward—far more forward than I could recover. As I headed toward the inevitable skewering, I twisted and raised the arm holding the shotgun so that the 101 would be spared the scarring. My companions found this uproariously entertaining, and my Brittanies continued their search for birds without so much as a side glance. A half hour later, I was able to take some revenge when four singles got up in front of the dogs, and I killed each one without dirtying the top barrel.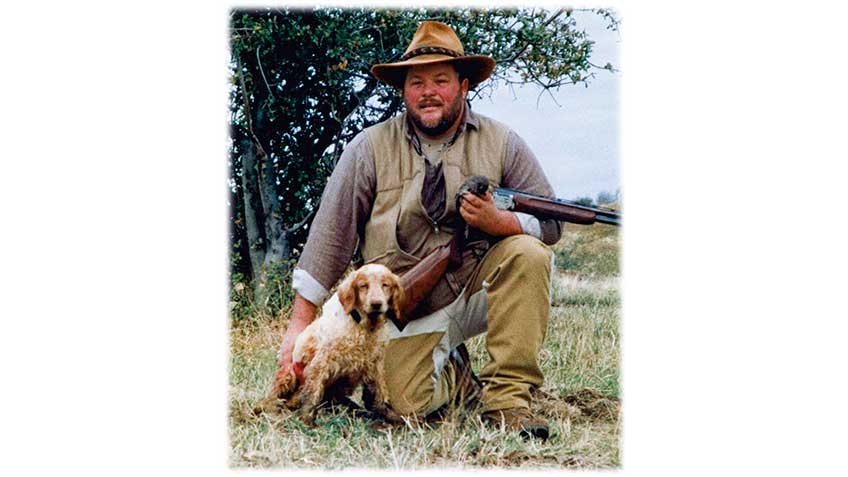 Later on, I had a run at pheasants, and the 101 was still making me look like a better shot than I knew I was. Other than the odd wet, dank sortie into the duck marshes, the 101 became my go-to scattergun. I couldn't swear to it, but I don't believe I have ever fired a 12-ga. on a sporting clays course. Even when forced to shoot trap out of politeness—something I find horrendously boring—I found myself shooting this 20-ga.

In December 1993, my first Brittany, Boone, was 14.5 years old. Blind and deaf, she was failing fast. I decided to have one final outing with her. We drove into an area I knew held California quail, and I turned her loose to shuffle along as best she could. It was no problem for me to keep up with her. After 15 minutes or so, she locked up on point. All morning, I had been telling myself that if I ever needed to make a shot, this would be the one. I stepped forward of her, and the bird flushed. The 101 came up and by the grace of God I nailed it. Boone's nose did the rest, finding the bird and retrieving it to me. I have a picture of us with our last bird together. A week later, she had to be put down.

Since then, I have continued to grab that 101 any time I had a notion to chase birds or embarrass myself on the sporting clays range. Shooting is a decaying skill; if you don't do it regularly you'll suck at it. Today, it has a few gentle battle scars. The ivory front bead is now just a grain of dirt somewhere. I have no idea when or how it left the base on the vent rib. The case that came with the shotgun is showing its age after being dragged all over the country from arid deserts to the dankness of northern Virginia. My 101 carries with it a lot of memories, most good and a few sad. Like a good old friend, life would have been different and a lot less without it.