by
posted on July 18, 2020
Support NRA American Rifleman
DONATE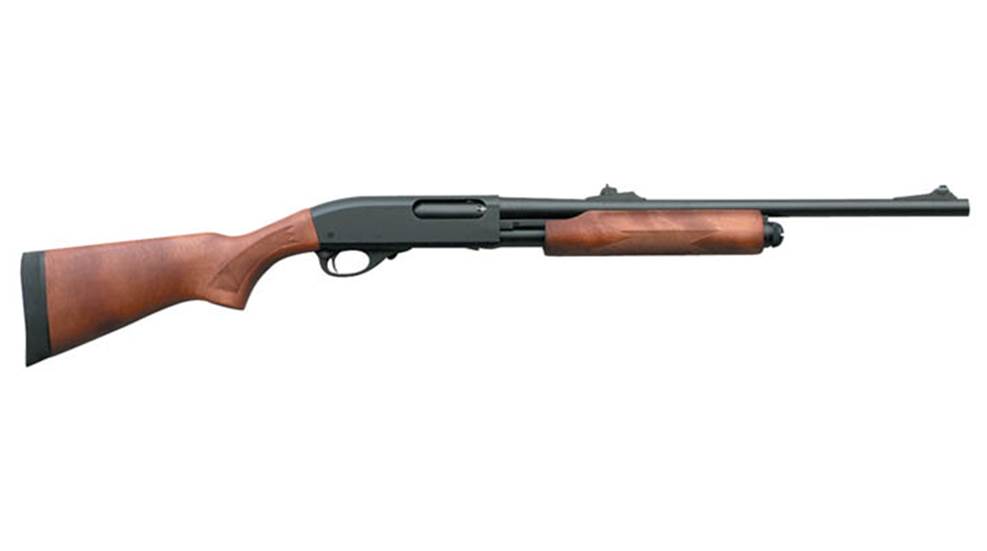 In a surprise to nobody, the Remington Model 870 pump-action shotgun remains popular, despite its age, because it is the kind of reliably performing, yet straightforward design enthusiasts know never goes out of style. according to GunBroker's sales ranking, it trails behind the Mossberg 500-series shotguns, as well as the non-NFA Mossberg Shockwave.

It immediately caught the attention of enthusiasts when it was first introduced in January 1950 as the Model 870 Wingmaster. The reception was a warm one, and Remington rolled out a total of 15 different versions that year alone.

The earliest offerings were in 12-, 16- and 20-gauge. Starting price was budget friendly, too, at $69.95 for some of the Standard or Riot Grade lines. It wasn't until 1969 that .410-bores and .28 gauges were offered.

Double action bars, a bolt that locks into a hardened-steel barrel extension and proven tube magazine ensure reliable operation. To date more than 11 million have been sold in a variety of models—each with the same long-lasting performance.

American Rifleman published an exploded view of the shotgun's components three years ago in response requests for details on stripping or replacing parts on the venerable gun.

There are 26, factory-fresh flavors of the "classic" Model 870 available today. MSRPs vary from $439 to $1,249. Stocks are everything from wood, laminate and synthetic, where you can choose from a variety of camo patterns and black. There are left-hand versions available and chamberings in some models include 12-, 20-, 28- gauges and .410 bore. Many slug guns are tapped for mounting optics and there are even combo guns that come with a spare, rifled barrel ready for opening day of deer season.

There are another seven 870s in more tactical configurations. Prices run from $439 for the Express Synthetic Tactical to an MSRP of $630 for the Express Tactical or Express Tactical 6-Position Stock model.

Remington's most radical 870 offering is also in its tactical line—the box-magazine fed 870 DM. It was introduced two years ago and here's our quick look the gun.