by
posted on August 29, 2020
Support NRA American Rifleman
DONATE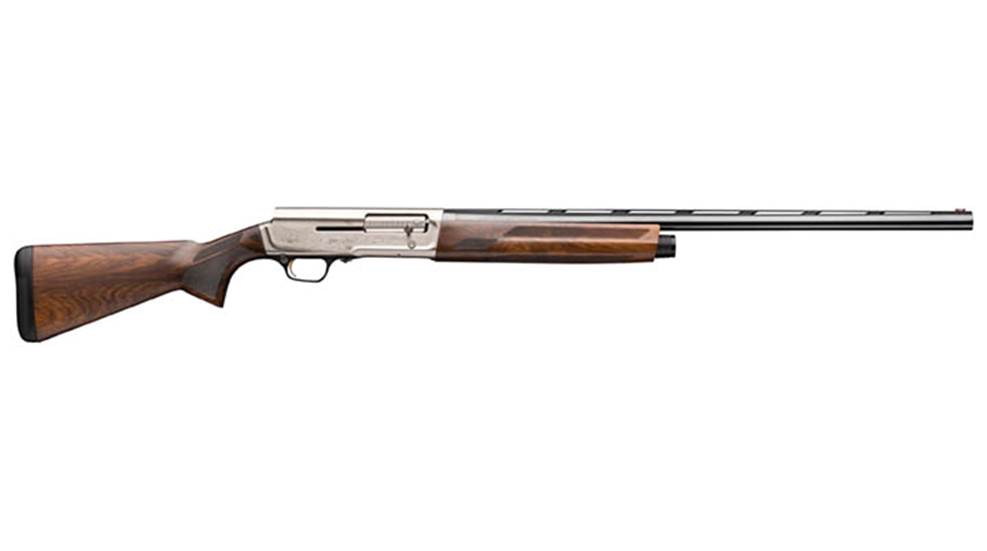 John Moses Browning received a patent for his semi-automatic Auto 5 in 1900 and two years later Fabrique Nationale's factories in Belgium were producing the long-lasting design for civilian use.

Last year, more than 100 years after its design, Browning's A5—the next in the family line from the famed gunmaker—took fourth place in GunBroker.com's annual rankings of top-selling firearms. "You may notice a family resemblance, but let's get one thing straight, this ain't your Grandpa's Auto-5," Browning's website explains. "In fact, the iconic humpback-shaped receiver is the only thing this new Browning autoloader shares with its legendary namesake."

The gun maintains the classic and timeless look that made it so popular, but the company improved operation and reduced recoil when it added its Kinematic-driven operating system in 2012. When American Rifleman tested a 16-ga. version three years ago, its staff concluded, "All-in-all, the Browning A5 Sweet Sixteen is a sweetheart for the 16-ga. aficionado, and for those unfamiliar with this old, traditional gauge, it's a treat in the field and worth checking out."

Browning currently offers eight different versions of the A5, each backed by a 100,000-round or five-year guarantee. Three wear different Mossy Oak camouflage patterns—in either Break-Up Country or Shadow Grass Blades. The Stalker is all black and four have the company's signature wood and fine finish.

Top of the line is the A5 Ultimate, with an MSRP of $2,029. The 12 gauge chambers 3" shotshells, comes with three choke tubes and carries a hand-rubbed, oil-like finish on its walnut stock and fore-end. Checkering is 22 lpi. The satin finish on the receiver and gold-plated trigger give it the signature look that says "Browning." Barrel lengths available are 26" and 28".

The Stalker model is the bargain in the line, coming in at $1,539. The 16 gauge currently lists at $1,739.99. Browning also offers a variety of limited production-run A5s.