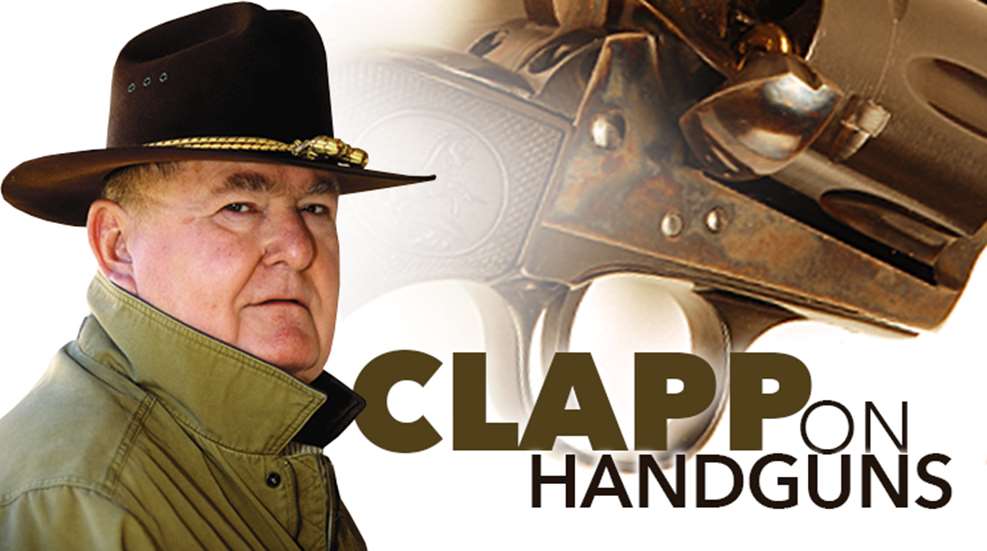 Rows and rows of perfect pyramids run down the frontstrap of your pistol, all of them aligned with the precision of 8th & I Marines on Parade. It looks sharp, but it is also practical for assisting in handling the gun under stress. When your hands are wet with sweat, water, grease, mud or even blood, and you still need to shoot, those little pyramids bite into the skin of your hand and give you a solid grip on that life-saving tool.
For years, I shot 1911s without checkering, but I never looked back when I finally got a Novak with proper checkering. For many years now, Wayne Novak has relied on ace metal smith Pete Single for all his checkering work.
Checkering can be made more or less coarse by changing the number of lines per inch (lpi). In the early days of checkering, most jobs were done 20 lpi, while fewer were 30. I personally prefer a 30 lpi pistol, as I don't have hands calloused by manual labor.
I even have one pistol that Gunsite's Ted Yost checkered a very difficult 40 lpi. It would seem that a compromise between the 20s and 30s might be a good idea, so Novak went to Single to develop a 25 lpi system that has become the industry standard.
Originally, checkering was done by hand. This meant the craftsman put the pistol receiver in a holding fixture and went at it with a fine-toothed file made specifically for the job. This is a very difficult job, requiring a steady, deliberate touch and great patience. It is possible to get a really outstanding result in the sense of perfect diamonds, but it is not easy or quick. Pete Single knew that some machinists had tried to automate the process with modern machinery, but had not produced the perfect job he was after.
In studying the matter, Single saw that one of the main problems was the irregularities in the shape of the pistol's front strap, which can vary in every way imaginable—uneven, crooked, bumpy, thick and thin. So, he set out to write a CNC program that would true up the receiver of any 1911 pistol before he started cutting the intersecting lines that form the checkering pattern.
With that done, he was able to set up the CNC machine to work on an even, perfectly radius surface. Single's techniques (which he calls Precision Metal Checkering) now permit him to tie into cases of new Colt frames and produce a perfect checkering job on each and every one of them. It may be possible for a by-hand craftsman to produce a perfect job. But don't believe that Precision Metal Checkering can't also do it, over and over again.