Support NRA American Rifleman
DONATE
Since its early days of Jeff Cooper teaching the fundamentals of handgun handling, Gunsite Academy in Paulden, Ariz., has grown into one of the nations most well-known and respected handgun training centers, where armed citizens can go to sharpen and widen their self-defense skills and knowledge. The impact of Gunsite's teachings have been widespread, even influencing firearm manufacturers. Building off input from the experts at Gunsite, Colt adapted the suggestions to one of its M1911 designs, resulting in the Colt Gunsite Lightweight Commander.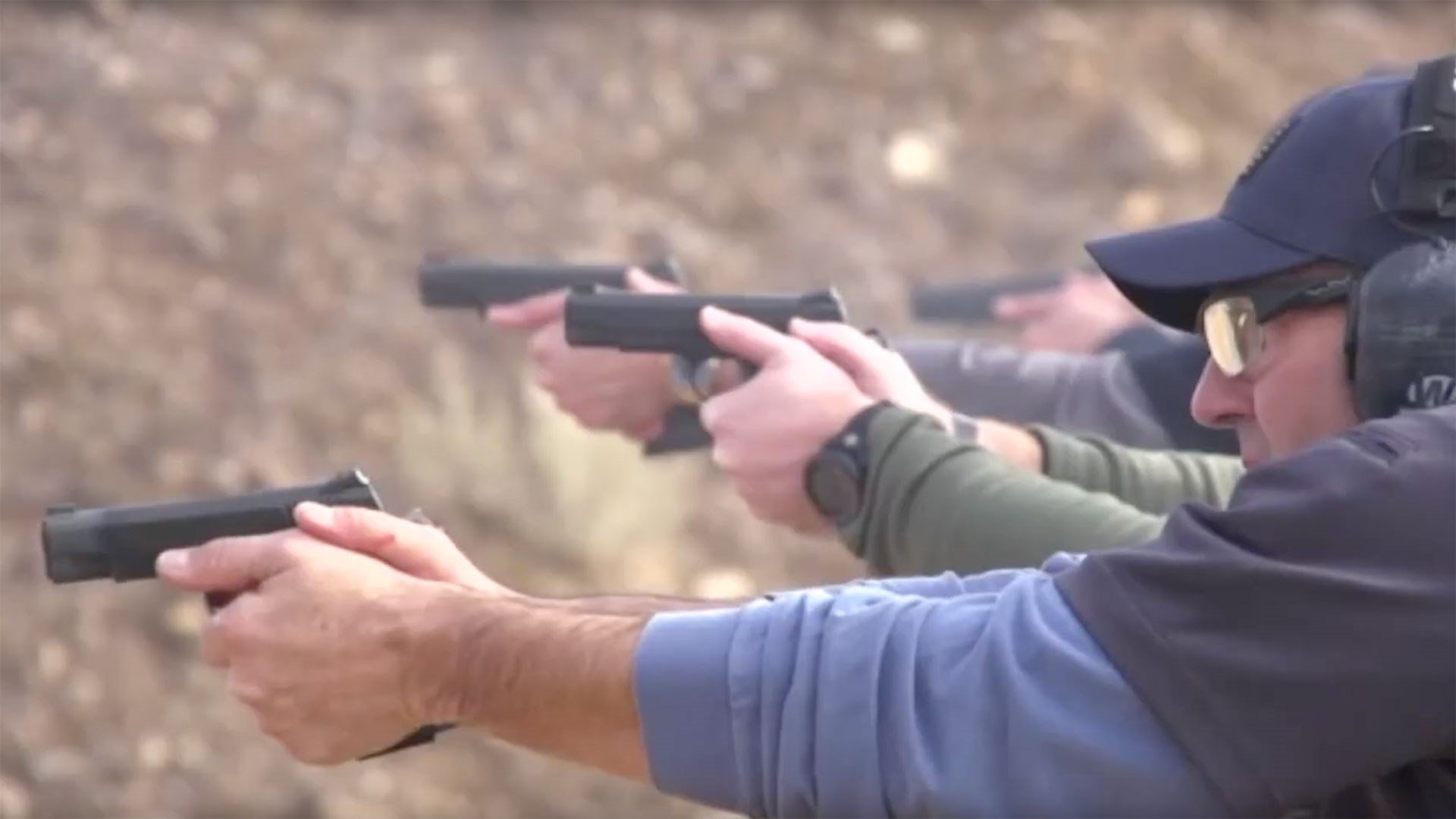 The gun that would become Colt's Lightweight Commander started out in the 1950s as a possible military sidearm, as the U.S. military sought a lightweight version of the M1911 chambered in 9 mm Luger. Colt launched the design as a commercial offering, and the Lightweight Commander became the first M1911 from the company chambered in 9 mm Luger. Jeff Cooper himself was an enthusiast of the Colt Commander, a shortened version of the original Government M1911. It was partially through his influence that the Commander model has gained such a following, and Colt has built on that reputation with the Gunsite Lightweight Commander. A special-edition model, its features are specifically geared for carry and defensive use, based in large part off of input given by Gunsite experts. Chambered in 9 mm and .45 ACP, many of the features found on it are carried over from the previous Gunsite Government Model.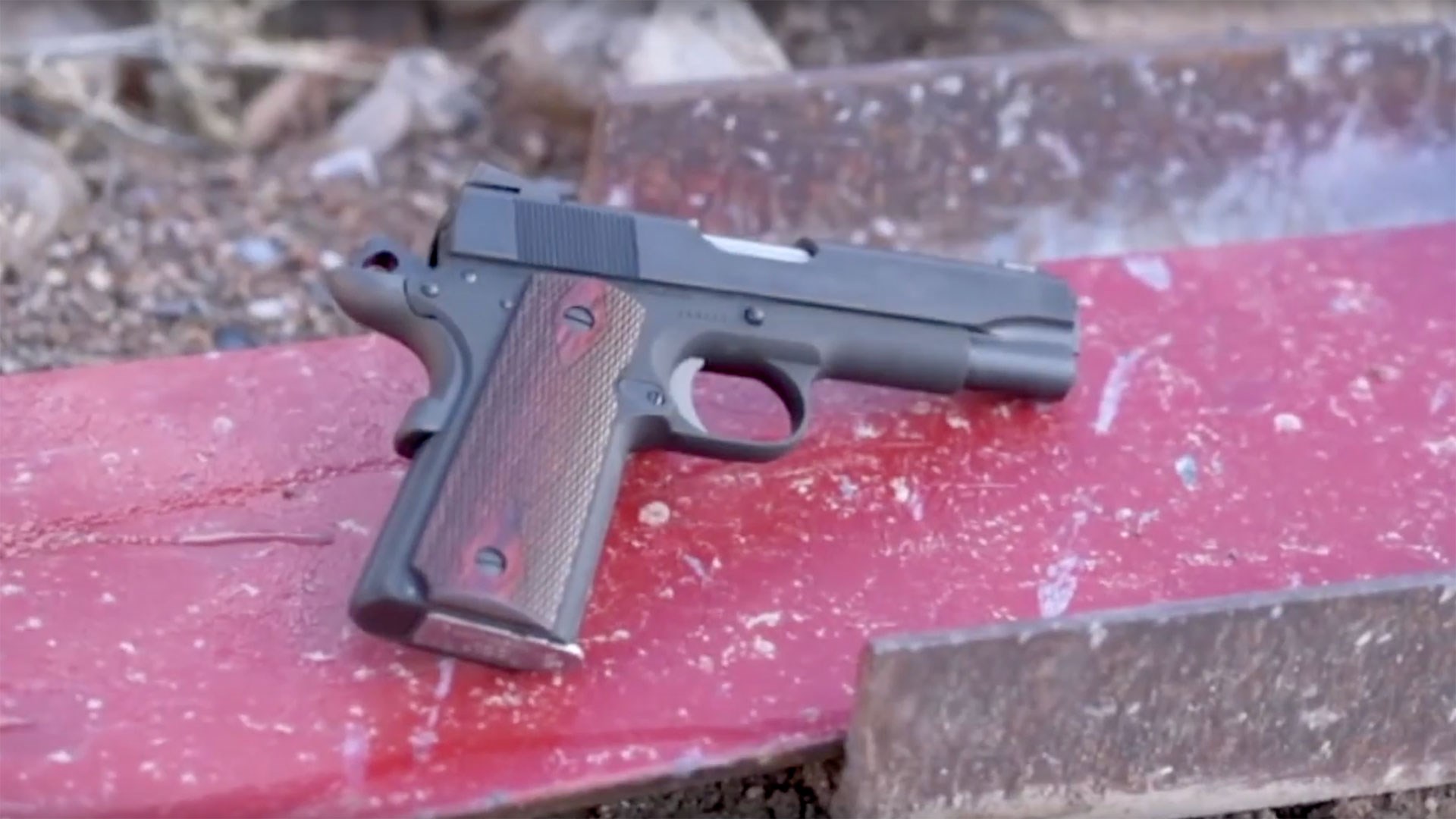 This includes Novak front and rear iron sights, with a tritium insert in the front, a beveled magazine well, Gold Cup-style serrations on the frontstrap and an extended beaver tail safety that also features an activation extension as well. Other than the Wilson Combat extended thumb safety and aforementioned features, the Gunsite Lightweight Commander looks largely like a classic Commander, without any extra flair. Other features include a 4- to 4.25-lb. trigger break, a titanium firing pin and the use of a Wolf heavy firing pin spring and 18-lb. recoil spring kit pre-installed. It also uses a Series 70 action, lacking the safety block of the Series 80. On the slide, the Gunsite Raven is also included next to the rollmarks.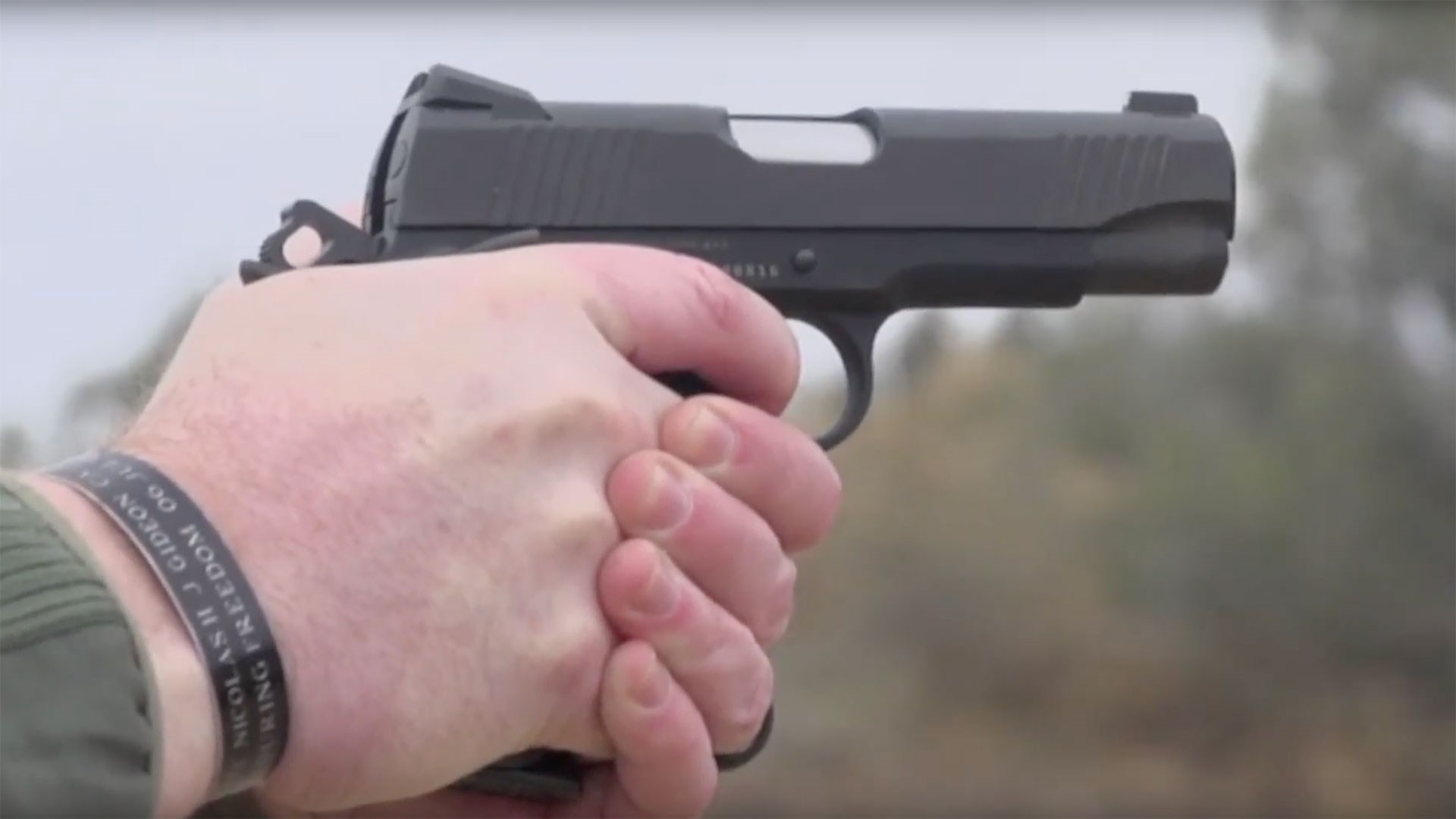 Today, Gunsite hosts a number of defensive handgun courses aimed at helping attendees learn both better manipulation and movement with their pistols. Some of these include multi-day courses as well, where instructors first start in the classroom with students, before moving onto the range and moving on to more advanced practice. This also includes indoor training, where students not only have to handle their firearms, but the dynamics of the environment around them as well. To learn more about the Colt Lightweight Commander, visit colt.com. To learn more about Gunsite Academny and the courses it offers, visit gunsite.com.  
To watch complete segments of past episodes of American Rifleman TV, go to americanrifleman.org/artv. For all-new episodes of ARTV, tune in Wednesday nights to Outdoor Channel 8:30 p.m. and 11:30 p.m. EST.