Support NRA American Rifleman
DONATE
Widely known for its economical semi-automatic pistols and revolvers, Taurus has one revolver line that stood out from the rest and became incredibly popular: the Judge in .410 bore. The concept of a revolver able the chamber shotshells was not pioneered by Taurus, however. Instead, the concept was originally developed by Munitions National Laboratories in the mid 1990s with a revolver called the Thunder, which was very similar in layout to the later Taurus developments. The Thunder did not prove to be successful commercial, though, and the manufacturer went out of business in 1998.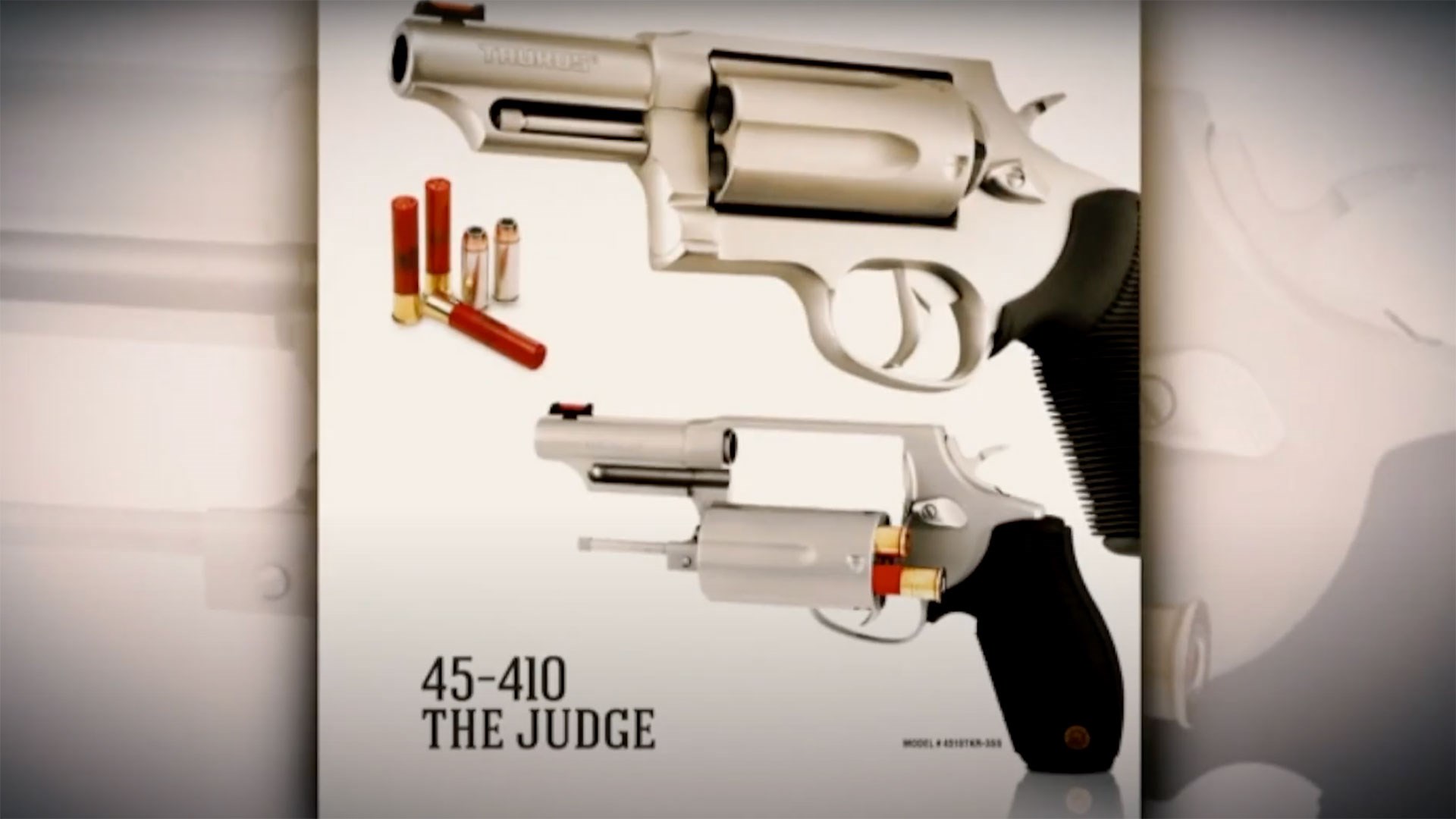 In 2006, Taurus brought the concept of a shotshell-capable revolver back to the market as the Judge .45/.410, able to chamber both .45 Colt and .410 bore. Despite being able to take .410 bore shells in its elongated cylinder, it is still considered a revolver, due to the rifled barrel and .45 Colt chambering. Its release also coincided with the growing popularity of concealed carry in the 2000s, and the Judge garnered attention in this market due to its potent chambering and its comparable size to other revolvers on the market.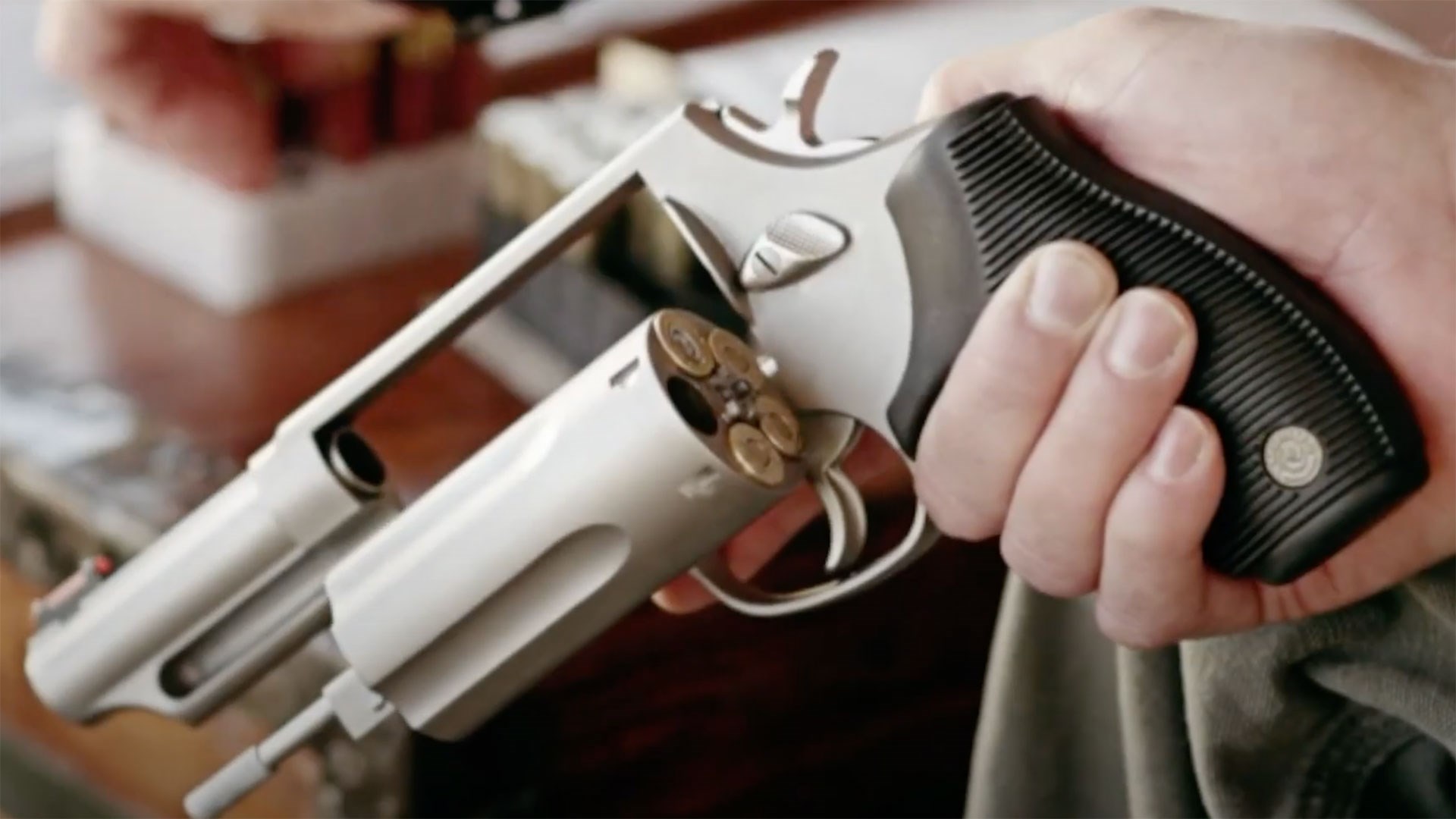 However, the amount of popularity that the judge would gain in the self- and home-defense realms caught many in the industry by surprise. When it was first released, Wiley Clapp noted in his American Rifleman review that the first aspect of the judge that caught his attention was not the utility of the Judge, but the novelty of its concept. With its popularity continuing, Taurus made improvements to the design and released subsequent models. The first models could only accept 2 3/4" shot shells, but this was later increased on larger models to fit the more potent 3" shells. Taurus also added recoil mitigation systems under the grip of the larger 3" .410 bore models to make the recoil of the more powerful loads less of a strain on the user.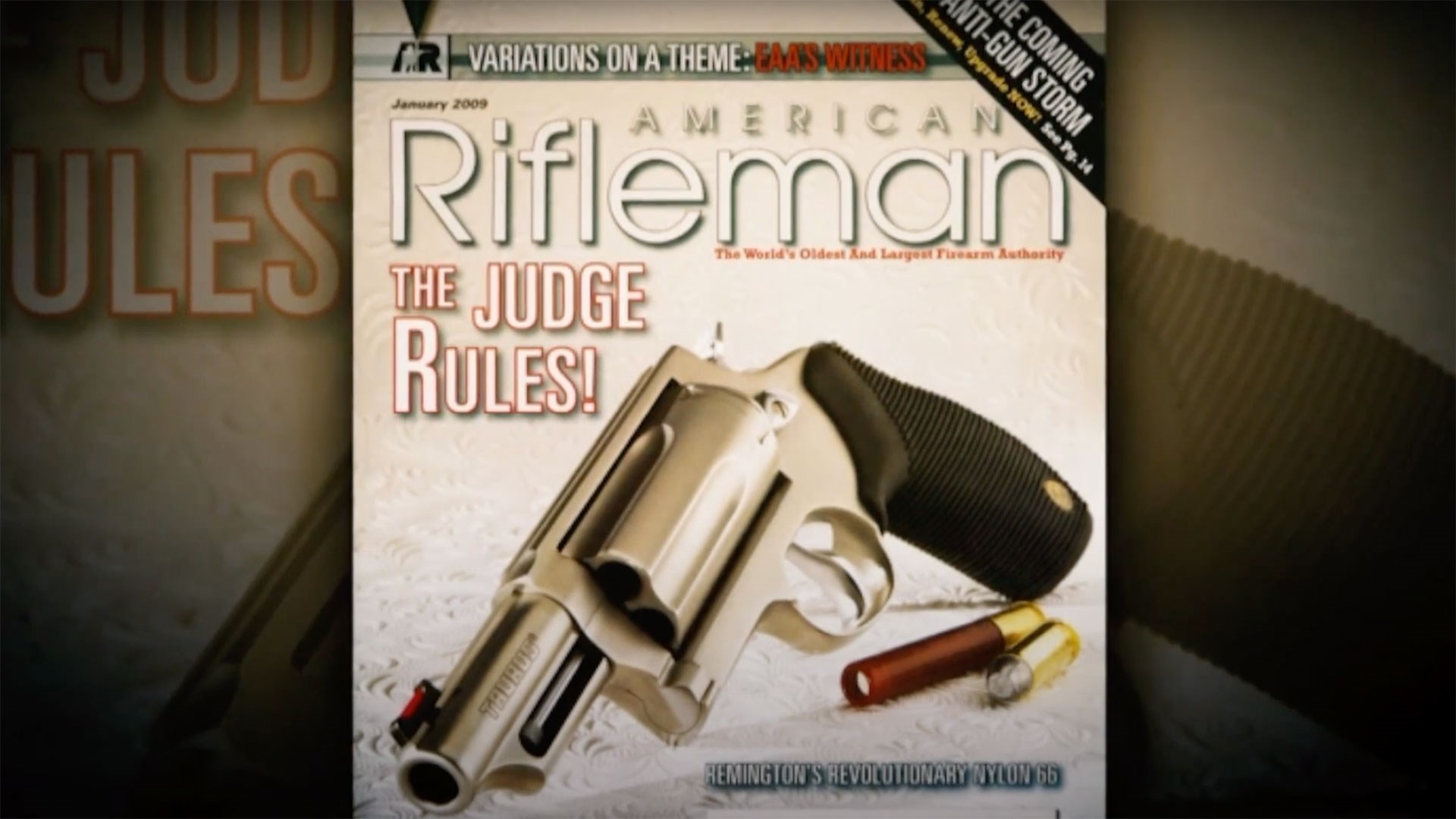 The success of the Judge line also influenced .410 bore ammunition manufacturers, as new loads were developed with the Judge in mind using a combination of pellets and disks for defensive use. other manufacturers also took note of the success of the concept, like Smith & Wesson, which developed the Governor revolver following a similar concept. Today, the Judge is still manufactured, with several different versions to choose from. To learn more about the Taurus Judge line of revolvers, visit taurususa.com.
To watch complete segments of past episodes of American Rifleman TV, go to americanrifleman.org/artv. For all-new episodes of ARTV, tune in Wednesday nights to Outdoor Channel 8:30 p.m. and 11:30 p.m. EST.