by
posted on October 7, 2022
Support NRA American Rifleman
DONATE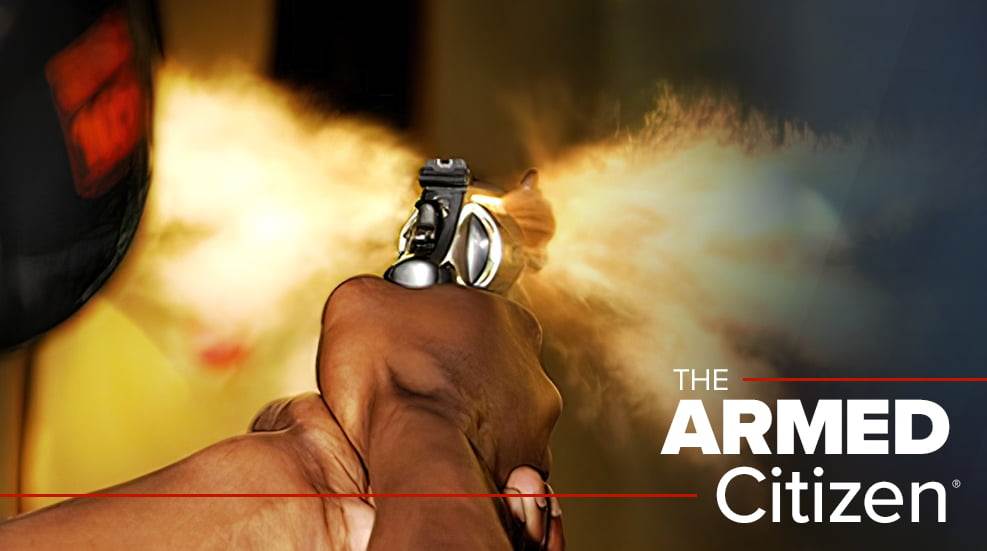 Armed Citizen® Today

A woman in Clearwater, Fla., defended herself when a man allegedly broke into her home and attacked her on June 19, 2022.
Sometime around 8 a.m. that Tuesday morning, the woman awoke to find a stranger standing in her bedroom. The woman phoned police but was attacked by the intruder in the process, as relayed by CPD Chief Daniel Slaughter: "She was able to reach and call 911 during this attack, but the attack persisted, at which time, she was able to retrieve a gun that she had lawfully." As the woman struggled with her assailant, she managed to retrieve a firearm that was kept in the room and shot the attacker.
The shots fatally wounded the 26-year-old attacker and ended his assault. When authorities arrived, they discovered the deceased intruder and the woman, who had clearly visible injuries from defending herself. Police noted that her attacker also lived on the same road as the woman. (wfla.com, Sarasota, Fla., 06/22/2022)

From the Armed Citizen® Archives – July 21, 1987

Kevin Flavin, who lives above his bar in Manlius, N.Y., came downstairs early one morning to find two intruders rifling through the cash register and breaking open vending machines. Flavin, having armed himself with a shotgun, warned them to stop. When the two men failed to do so, the owner opened fire, wounding both burglars. A county grand jury indited both men, but brought no charges against Flavin. (Herald Journal Suburban, Syracuse, N.Y.)