by
posted on May 20, 2022
Support NRA American Rifleman
DONATE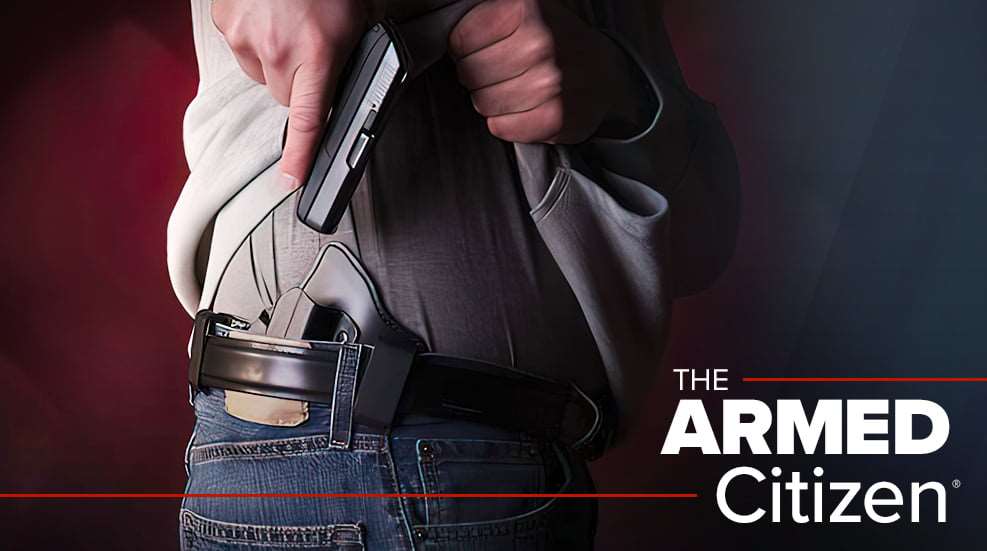 Armed Citizen® Today

A woman in Yukon, Okla., defended herself when an intruder allegedly broke into her home on Feb. 27, 2022.
Sometime earlier the previous evening, the woman and her ex-boyfriend had an argument, and she wasn't expecting him to pay a visit. However, he did sometime before 4 a.m. early that Sunday morning, when he arrived at the residence and forced his way through a window. He then confronted the woman and began to attack her physically, shoving her down onto the ground several times.
As she was attacked by her ex-boyfriend, the woman managed to pull out a pistol she had on her person at the time, aimed and fired a single shot. The shot hit the assailant and incapacitated him. The woman the called authorities, who arrived a short time later and discovered the 23-year-old ex-boyfriend with a gunshot wound to the stomach. He was pronounced as deceased once taken to the hospital. (kfor.com, Oklahoma City, Okla., 03/01/2022)

From the Armed Citizen® Archives - June 14, 1987
Patsy Holdcroft was disturbed by the sound of someone beating on the front door of her Las Vegas, Nev., home. The 25-year-old woman armed herself and went to the door, where she warned the intruder that she was armed. Persisting, the man finally beat the door down and advanced toward Holdcroft, who fired, fatally wounding the housebreaker. (The Review-Journal, Las Vegas, Nev.)