by
posted on August 1, 2022
Support NRA American Rifleman
DONATE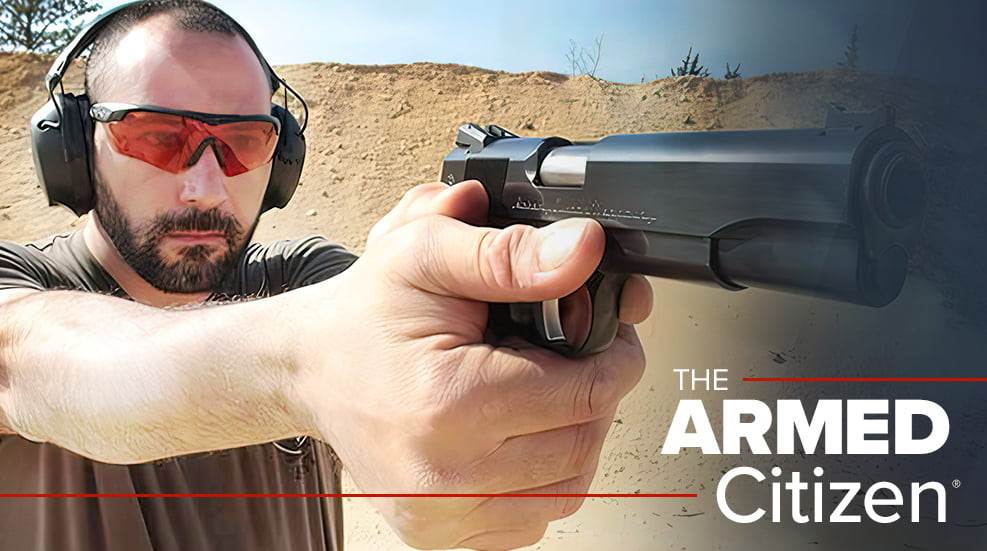 Armed Citizen® Today

A resident of Philadelphia, Pa., was forced to defend himself when a man on a bicycle attempted to rob him on May 11, 2022.
The 24-year-old resident was sitting outside his home that Wednesday night smoking a cigarette, When a stranger approached riding on a bike. The stranger got closer, got off the bike, produced a handgun and announced a robbery. However, the intended victim was licensed to carry and had his own pistol on his person.
The resident pulled out his pistol and fired once, while the bike-riding bandit fired two rounds in return. None of the crook's rounds hit their intended target, but the resident's aim was better, striking the man in the head and ending the attempted robbery. When police arrived on the scene, they found the 30-year-old would-be robber deceased from the wound to his head. (fox29.com, Philadelphia, Pa., 05/12/2022)

From the Armed Citizen® Archives – July 21, 1987
At first, William Tolbert thought the early morning noise in his Ensley, Ala., home was only his big dog scratching at the window. But when he heard the noise again, the homeowner quickly armed himself. He discovered an armed man entering his home and ordered the man to lay down his weapon. The man refused, and Tolbert opened fire, wounding the burglar. Police disclosed the man was sought on warrants for burglary and rape in two earlier incidents. (The Post-Herald, Birmingham, Ala.)