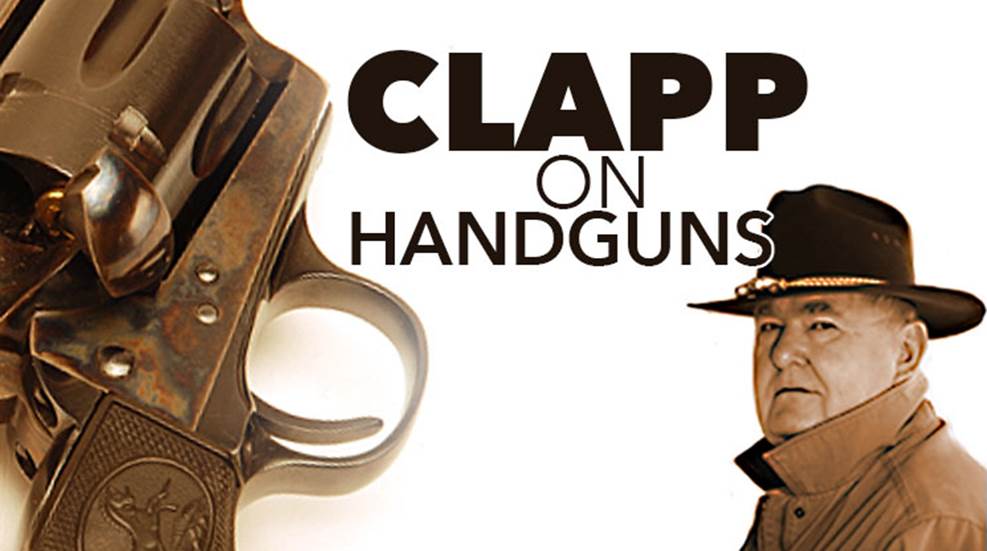 This is an old term that describes the means by which a handgunner can tie his handgun to his person. Without exception, a lanyard ring is a steel ring or oval mounted on a swiveling mount on the butt of the handgun. The shooter uses a lanyard (heavy cord) that usually goes around his torso and snaps into the ring on the gun. If the handgunner goes into the water or takes a serious fall in rough country, he can be assured that the gun won't stray too far.
Popular mythology holds that this is a feature of the cavalry, but it was once a system used by anyone carrying a handgun. Both S&W and Colt 1917 Model revolvers had lanyard rings, but the 1911 .45 pistols had a closely related device called a lanyard loop. This is a non-swiveling loop of steel mounted in the 1911 butt (bottom of the mainspring housing).
Curiously enough, the lanyard system is making something of a comeback. They show up on the incredibly complicated system of pouches, belts and armor worn by SWAT cops. And they also find their way to the butts of some of the best custom hunting and defense revolvers ever built. Top revolver smith Hamilton Bowen makes the rings to mount on his custom revolvers and even commissioned a run of period-correct lanyards to go with them.