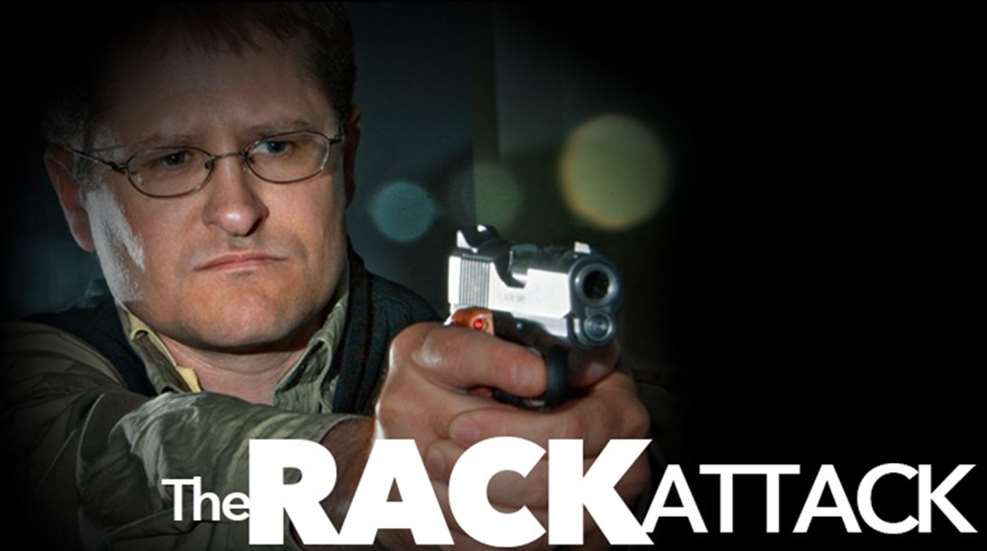 With no explanation of why it disappeared last week, Top Shot returned with two popular challenges, popular with fans at least.
Gary was excited to have another opportunity at the wheel that defeated him in his season, but I could tell he was worried it would do it again. Other shooters seemed to be feeling the same way, as each understood that this challenge was all about timing and concentration, but only two scored in the double digits. Three tied for next to last, while Adam performed so poorly, hitting only three targets, that he was sent home in a surprise elimination.
The rest of the group, excluding William who scored 13 in the individual challenge was therefore safe, headed to the Proving Ground where they tried to hit a target 200 yards away with a M1A. In a surprisingly weak moment, Brian, aka Gunny, the guy with probably the most experience with the M1A and whose bullseye experience has served him well at the Proving Ground, hit 6.8 inches from the bull. This sent Brian, along with Peter, who barely shot better than Brian, to the Zip Line Elimination Challenge.
The Zip Line looks like it would be a lot of fun. Peter easily nailed nine targets with the Browning Hi Power while soaring down the line. Unfortunately for him, Brian ran the course, allowing him to continue his quest to be History's Top Shot.
It was the 10 out of 10 performance by Brian that started me thinking. First, a lot of challenges seem easier this season, though that might be because of the caliber of shooters in the mix. However, what really hit me this week was that the challenges are the same as previous seasons. Don't get me wrong, I'm enjoying the format of this season, but the challenges are only upgraded courses that were popular in previous seasons. I really would have thought that the producers would have designed one or two new challenges that neither the shooters nor the viewers had seen before. Next week brings back shooting from a truck with a full auto and "Pick Your Weapon." See what I mean?