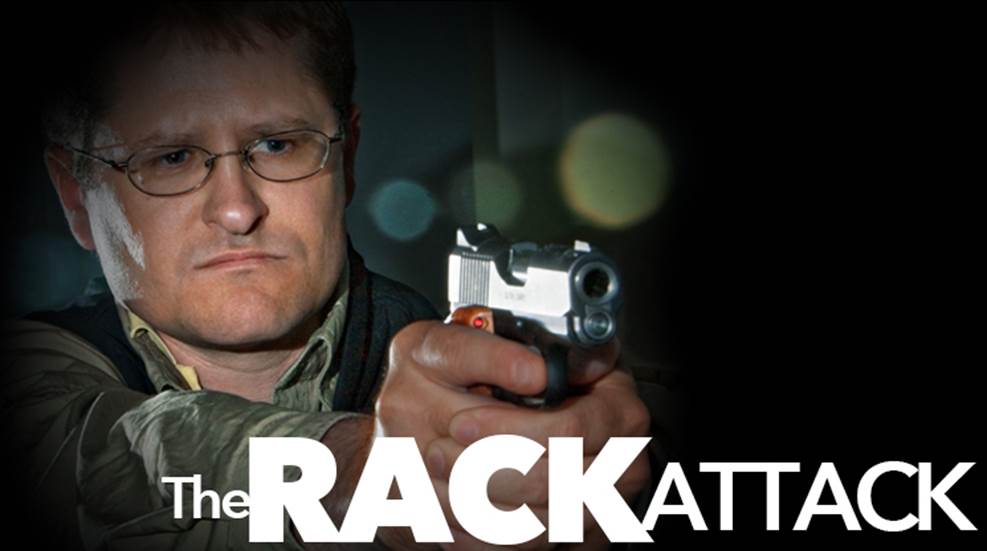 By Paul Rackley
With only 12 shooters left in the house, Top Shot producers brought back a popular challenge from Seasons One and Two. In what I'm calling dropping dice, the competitors split into teams captained by two of my favorite shooters—Kelly and Jamie—to compete head-to-head with the Remington New Army 1875.
In the challenge, shooters shot out the dots on dice for one point for each hit. However, in a twist the shooter who knocked out the dots on the dice first closed the door on the competition. Gabby jumped Kelly's team to a quick lead that continued for the next two pairs to shoot. But as the dots increased Jamie's team ties the score before Chris humiliates Brian Zims and sends Kelly and group to the proving ground. There, the producers twisted things up by having Kelly, Brian, Gary, Alex, Gabby and Joe try to send three bullets through the center of three CDs for a point for each successful shot.
To be honest, it was pretty disappointing to see three of the six shooters go zero for three, but Kelly exhibited his rifle-shooting skills with three perfect shots. Of course with three shooters at zero, a tie-breaker was used to send Gabby and Alex to Elimination where they faced an old fashioned shooting gallery with the Ruger 10/22.
While Gabby is a great shooter, especially in her discipline, I quickly realized that she was probably headed home after this challenge. She had never fired this iconic rifle, much less set up her own little shooting gallery as a kid. She did very well, considering, hitting 45 of her 100 targets. Unfortunately for her, Alex hit 58.
I'm going to miss Gabby. She wasn't a great female shooter. She was a great shooter who happened to be female. She is also the only woman to have ever made it to the individual stage of the competition, and the only woman to win an Elimination Challenge.