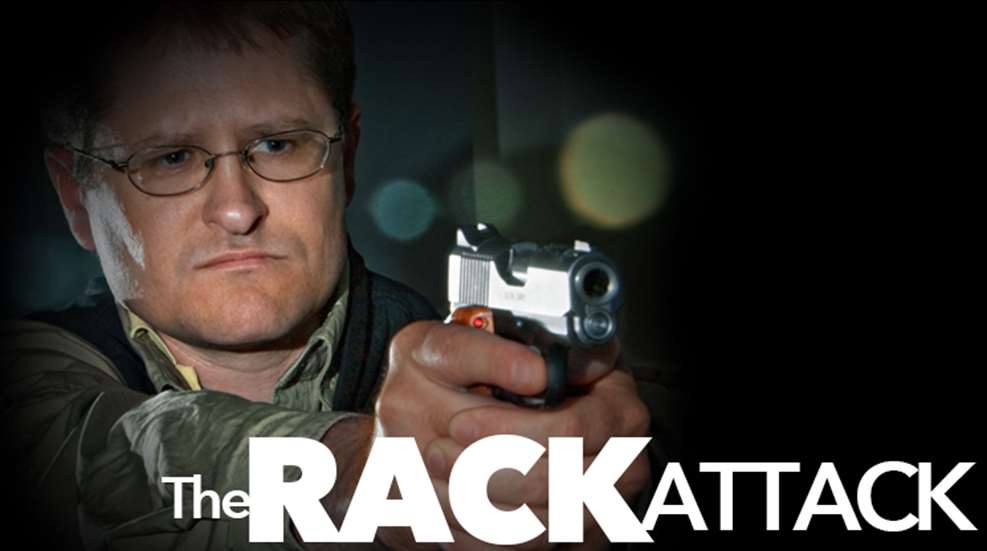 By Paul Rackley
This season's Top Shot continues to be all about the shooting at the range, rather than the drama in the house, or in Colby's words: "All star, all skill season." That's fine with me, and pretty much everyone I've spoken to about Top Shot recently agrees. Who cares about how these people get along? Just show me some really cool firearms and make the competitors take some crazy shots.
This week's episode started with the longbow, a Black Widow longbow to be exact. Competitors had to hit a 30-foot target at 100 yards, with each circle in the bullseye representing different amounts of points. I was surprised at how poorly the group did as a whole. Only four shooters out of 13 broke 100 points, and only Gary surpassed 200 points. There were even two competitors—William and Kyle—who couldn't even hit the target. As expected, both were sent to the Proving Ground, along with Alex and Jamie, to test their bullseye skills with a Steyr SSG 08 at 200 yards. With the two furthest shots from the bullseye, Kyle and Jamie went to the Elimination Challenge to battle it out with a gun that almost every shooter would like to try at least once—the Gatling Gun.
American Rifleman contributor Garry James was the expert for this challenge, sharing his expertise with both shooters, who had to mow down three poles with this iconic firearm to stay in the quest to become History's Top Shot. While Kyle seems like he would be a nice guy to get to know, Jamie, an Elimination Challenge veteran, handily defeated him by being consistent in his motions and steady in his aim.
Top Shot is now down to 12 shooters vying for the $100,000 and Bass Pro Shops speedboat, and as long as the show continues the current format, I think we've got a great season going.