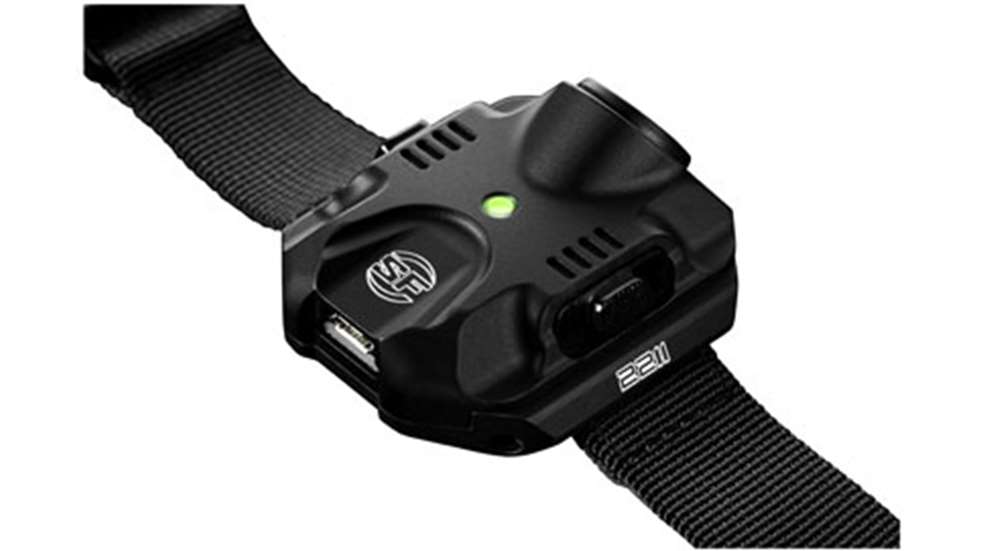 2/28/2013
SureFire has introduced a new category of tactical illumination tool—the 2211 variable-output LED Wristlight.
Designed to provide hands-free tactical illumination for a broad range of scenarios, the 2211 can be attached to the wrist, with the LED aimed in the direction of the hand. The beam provides sufficient illumination for threat identification and accurate shooting at close to medium range. The 2211 automatically aligns with a handgun when used with a two-handed grip and stance, and will cast blinding light into the eyes of a threat, impairing dark-adapted vision in low light.
"In a high-stress situation, potentially involving a deadly force decision the ability to have hands-free, overwhelming white light is essential," said Las Vegas Metro Police Officer Kevin Skehan. "The 2211 is a giant advancement for law enforcement in dealing with threats in everyday low-light encounters."
The 2211 features ambidextrous pushbutton switches, three output levels and an integral lithium-ion rechargeable battery that provides 1.25 hours of runtime at the 180-lumen level, and is recharged with a micro-USB cable. The 2211 is the size of a sports watch is available for a MSRP of $495.