Gallery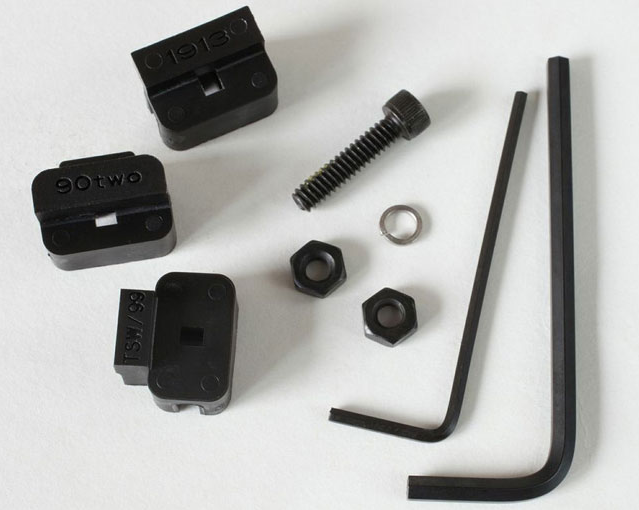 Tools for Adjustment
The TLR-2 G comes with spare keys that will allow it to be mounted to a variety of today's accessory rails, as well as the tools required for mounting and adjustment.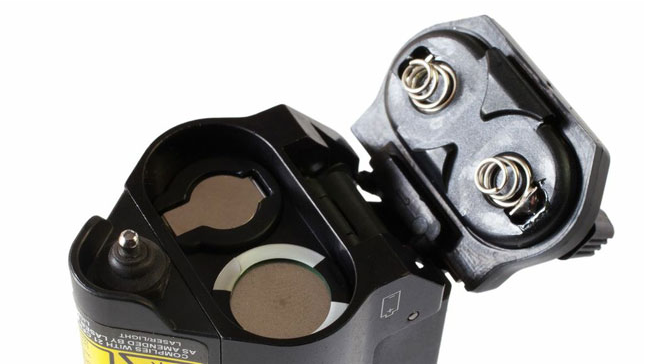 Runs on One
Despite the way it looks at first glance, there's only one battery required for the TLR-2 G. The operation switch is located on the battery cover, and the unit must be removed from the gun to replace a dead cell.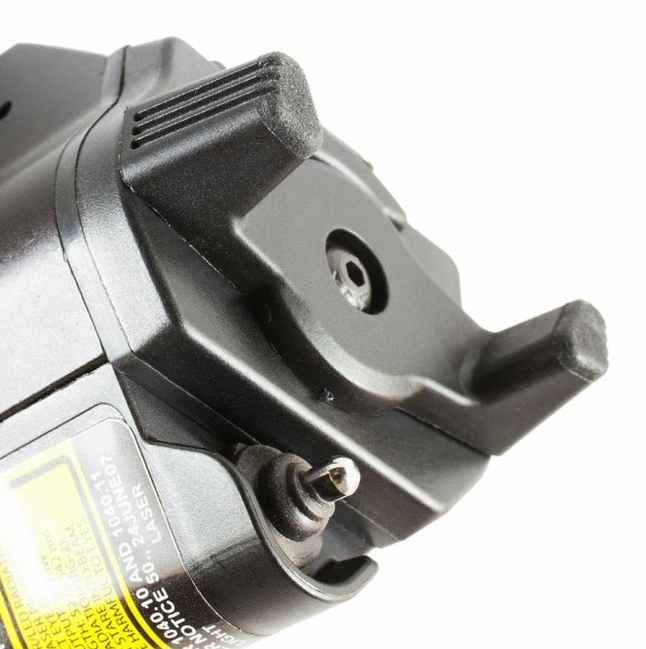 Activation
The activation switch has texturing on the outside, although it's paddle-style of operation makes turning on the unit sure and fast, even with gloved hands. An accessory pressure-pad switch is also available for the TLR-2 G.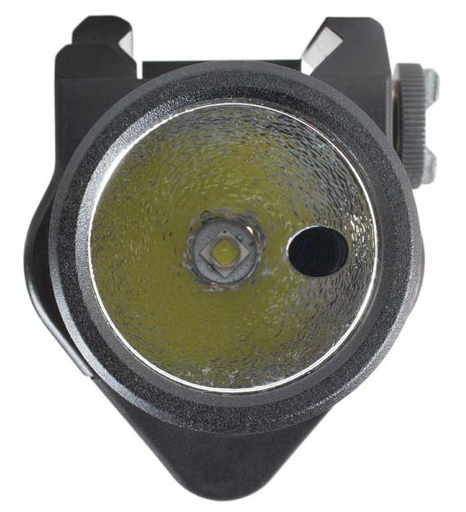 Housing
The hole in the LED housing's reflector looks odd at first, but that's the place from which the green laser is emitted. With one less place to be exposed to the elements, it probably makes the unit a little more rugged, but it does make it even more important to keep that polymer lens clean.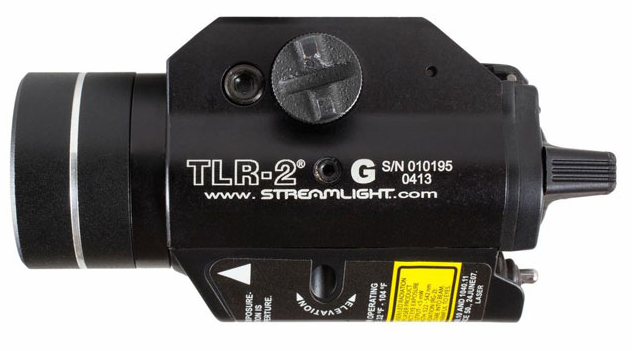 Main Body
The main body of the TLR-2 G is 3.090 inches long, and weighs 4.5 ounces. Add another .3 inches if you include the activation-switch paddle in your measurements.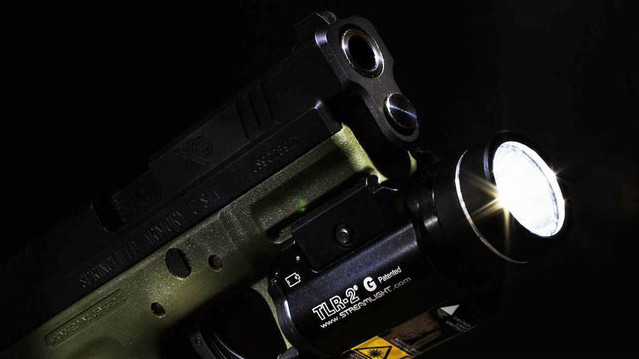 Streamlight TLR-2
With a white-light output of 200 lumens and a strobe mode, the new Streamlight TLR-2 G is more than enough to illuminate most rooms or temporarily disorient an intruder.