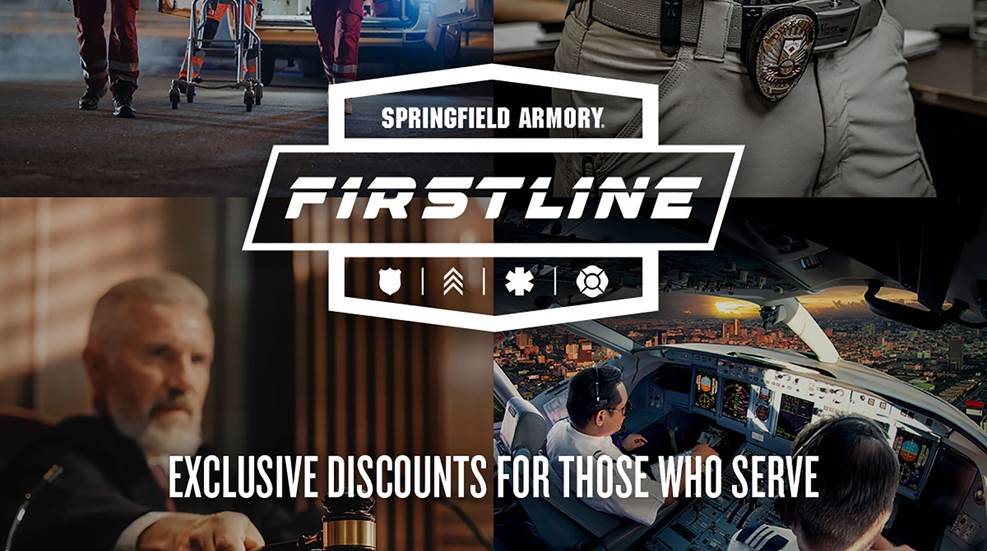 Springfield Armory announced the launch of a new program aimed at supporting America's first responders along with others who serve the nation, called the FIRSTLINE program. This program offers these first responders a generous discount from the company on select product lines, and encompases several professions which qualify. As stated by Springfield Armory's vice president of sales and LE, Phil Rawlings: "We recognize the sacrifices these individuals make every day for all of us, and we want to do our part to help protect and support them." 
Those professions which qualify for the program include typical first responders, namely law enforcement, firefighters, emergency medical responders and active or honorably discharged military veterans. It also includes less acknowledged civil services, including court judges, prosecutors, commercial pilots, state-licensed armed security officers and more. 
Another facet of the program is a simplified and non-cumbersome approach for acquiring the included models. Rather than relying on complicated rebates or post-purchase discounts, as is the case with other programs of similar nature, FIRSTLINE apply the discount for qualified individuals right off the bat. It is also set up to be dealer direct, with nearly 200 authorized dealers. This allows qualified individuals to purchase their firearms of choice directly from the dealer with the included discount, without any other hoops or extra effort on behalf of the purchaser.
The FIRSTLINE program includes select lines of Springfield Armory firearms, with 38 specific models and variants offered. This includes the Springfield Armory Hellcat, M1911 and XD pistols lines, as well as the Saint, Hellion and M1A rifle lines. As a bonus, every pistol purchased through the program comes with three magazines included. To learn more about Springfield Armory's FIRSTLINE program, those who qualify, the specific models included and other details of the process, visit springfield-armory.com.