Support NRA American Rifleman
DONATE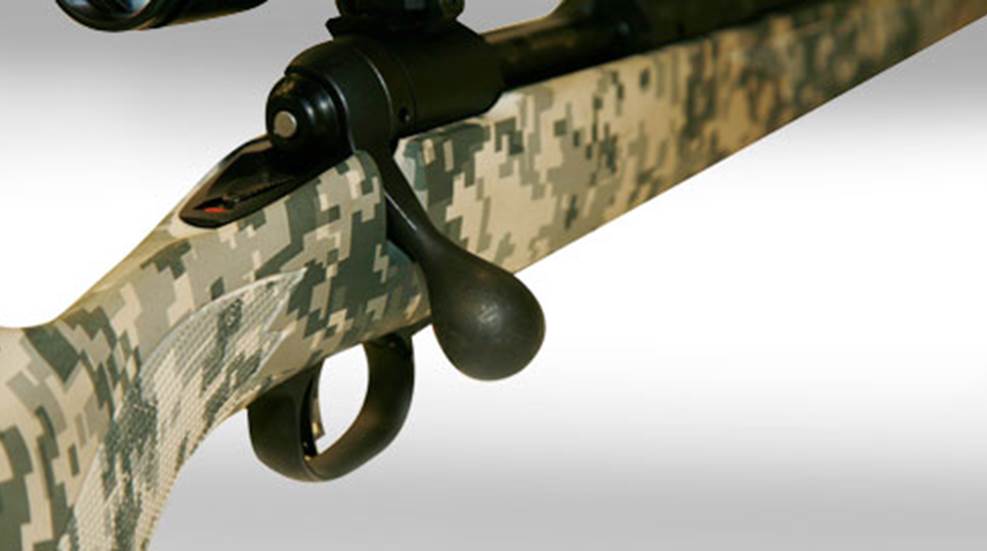 The gunnies' buzzword now is tactical. It seems everything from guns to underwear must be tactical in order to sell. A new bolt-action carbine dubbed the Model 10 Precision Carbine (PC) is billed as a tactical rifle and is, in fact, listed in the law enforcement section of the company's Web site. But because of its innovative use of benchrest-like technology for bedding the barreled action into the stock, I saw it as useful for the field as well.
Available in either .223 Rem. or .308 Win., this carbine is based on the time-proven Model 110 action developed in 1958 - the Model 10 is simply a short-action version of the 110--and through a series of improvements beginning in the 1990s became a leader in accurate factory rifles.
Savage began their quest for accuracy as one of the first manufacturers to implement pillar bedding into its standard line of rifles in 1996. Then, Savage answered shooters' complaints about lousy factory triggers with the AccuTrigger in 2003 and a lot of shooters took a more serious look at the rifles coming out of Westfield, Mass.
The company's quest to be known for its products' accuracy continues today. Savage engineers keep a sharp eye out for the innovations of custom gunsmiths in order to make a rife more accurate, and they have no problem employing those concepts in factory-made rifles. In essence, they produce custom-made quality in factory-made guns. The new AccuStock is a perfect example.
For several years, gunsmiths catering to benchrest shooters have employed an angled bedding block designed to eliminate movement of the receiver within the stock. As the guard screws are tightened, the barreled action is drawn deeper into the "V" of the bedding block, thus arresting any movement during firing. Savage's engineers combined two schools of thought in order to totally eliminate movement, be it fore and aft or radial. An aluminum spine starts at the receiver and runs the length of the fore-end, and has a V-shaped bedding cradle. A separate steel wedge forces the recoil lug hard against aluminum spine; thus axial movement is prevented as well as radial. The whole package is enveloped within a polymer composite stock featuring a digital camo finish.
The Model 10 PC is designed as a tactical carbine-a very accurate rifle capable of neutralizing a threat in the relatively close quarters of an urban setting. SWAT snipers rarely need to engage a target at more than 100 yards, so the long-barreled magnums are unnecessary. This carbine sports a 20-inch medium-heavy barrel that, combined with the AccuStock and AccuTrigger, delivers three-shot 1/2 MOA accuracy out of the box with suitable ammunition. It is also equipped with a detachable four-shot magazine with a remarkably thin profile in keeping with the compact nature of the rifle. My test sample came with the AccuTrigger set at 1 1/2 pounds and a test target shot at the factory corroborating the 1/2 MOA claim.
I mounted a Bushnell Elite 3200 5-15x42 mm scope to the Model 10 PC and headed to the range. Three-shot groups are a good indicator of inherent accuracy, but five- or even 10-shot groups provide a larger sample size, hence a more truthful gauge of the rifle's capability. Predictably, group size increased but not by much. I still had a few 1/2-inchers, but more came in at 3/4 inch. Velocity from the abbreviated barrel was reduced, which is to be expected.
In the West a lot of us have what we call "truck guns"-guns that ride in the pickup day in and day out, ready to deal with chance encounters involving coyotes and such. Because of its accuracy and the handiness of its short barrel, the Model 10 PC would seem to be an ideal truck gun. The only negative I could determine with the rifle in this mode would be the increased muzzle blast from the carbine-length barrel. Unfortunately, I did not have any chance encounters with coyotes during my evaluation period, but its unobtrusiveness in the truck as I went about my chores, and its accuracy, was a nice warm-and-fuzzy.