by
posted on September 4, 2021
Support NRA American Rifleman
DONATE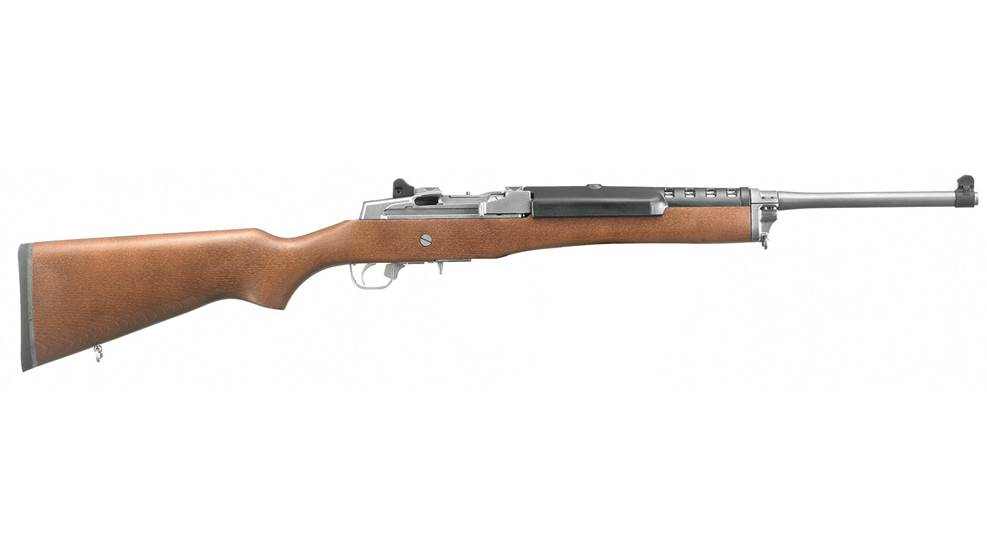 When Ruger introduced its Mini-14 in 1973 it didn't take enthusiasts long to become enamored with the nimble semi-automatic carbine so reminiscent of the M1 and M14. The versatile gas-operated, piston-driven guns were compact, built to the company's rugged standards and chambered in 5.56 NATO. One of the few complaints, however, was the fact that cartridge limited the gun's ability to be used during big game season in many regions of the country.
The company has a tradition of responding to customers, so in 1987 a Mini-30 version of the Mini-14 was introduced, chambered in 7.63x39 mm. That .30-cal. bullet delivered more knockdown power downrange, which made it opening-day friendly. Its ability to digest inexpensive imported ammo was also a pocketbook bonus for those whose range sessions traditionally run longer than expected.
Today Ruger's Mini-14 family has three branches. the entirely 5.56 NATO Ranch line, the Tactical's (which include one model chambered in .300 Blackout) and the Mini-30s, exclusively in 7.62x39 mm. All are popular, but as American Rifleman highlighted last year in a Gun of the Week episode, the latter models are something special.
There are five models of the Mini-30 currently available from Ruger, and another dealer exclusive. All have hammer-forged barrels that are either 16.12" or 18.5" in length. Rifling is 6 groove, 1:10" right-hand twist.
Two models wear wood stocks, including the one only available from Davidson's. Magazine capacity in both is five cartridges.
The four other versions wear black synthetic stocks and come with either five-or 20-round capacity magazines. Every model ships with a generous recoil pad, a ghost-ring aperture sight at the rear with blade up front, a receiver tapped for mounting the included Picatinny rail and a pair of magazines. Weight runs between 6.7 and 7 lbs. (including wood-stocked models) and overall length comes in at 36.75" or 37.5". Metalwork is available is stainless or blued, depending on the version selected.
It's the reliability that leads to word-of-mouth sales, though. All Mini-30s use the Garand-style breech bolt locking system with a fixed piston and self-cleaning piston. It's a combat proven method of operation, one that thrives through the mild-by-comparison neglect enthusiasts dish out. MSRPs run from $1,279 to $1,399.