Support NRA American Rifleman
DONATE
Today, Sturm, Ruger & Co. is one of the best known and respected American firearm manufacturers in the business. However, it origins were far more humble and started with a design for a semi-automatic pistol chambered in .22-cal. rimfire. It was this single model, later followed by even more versions, which started the firm on its path to success.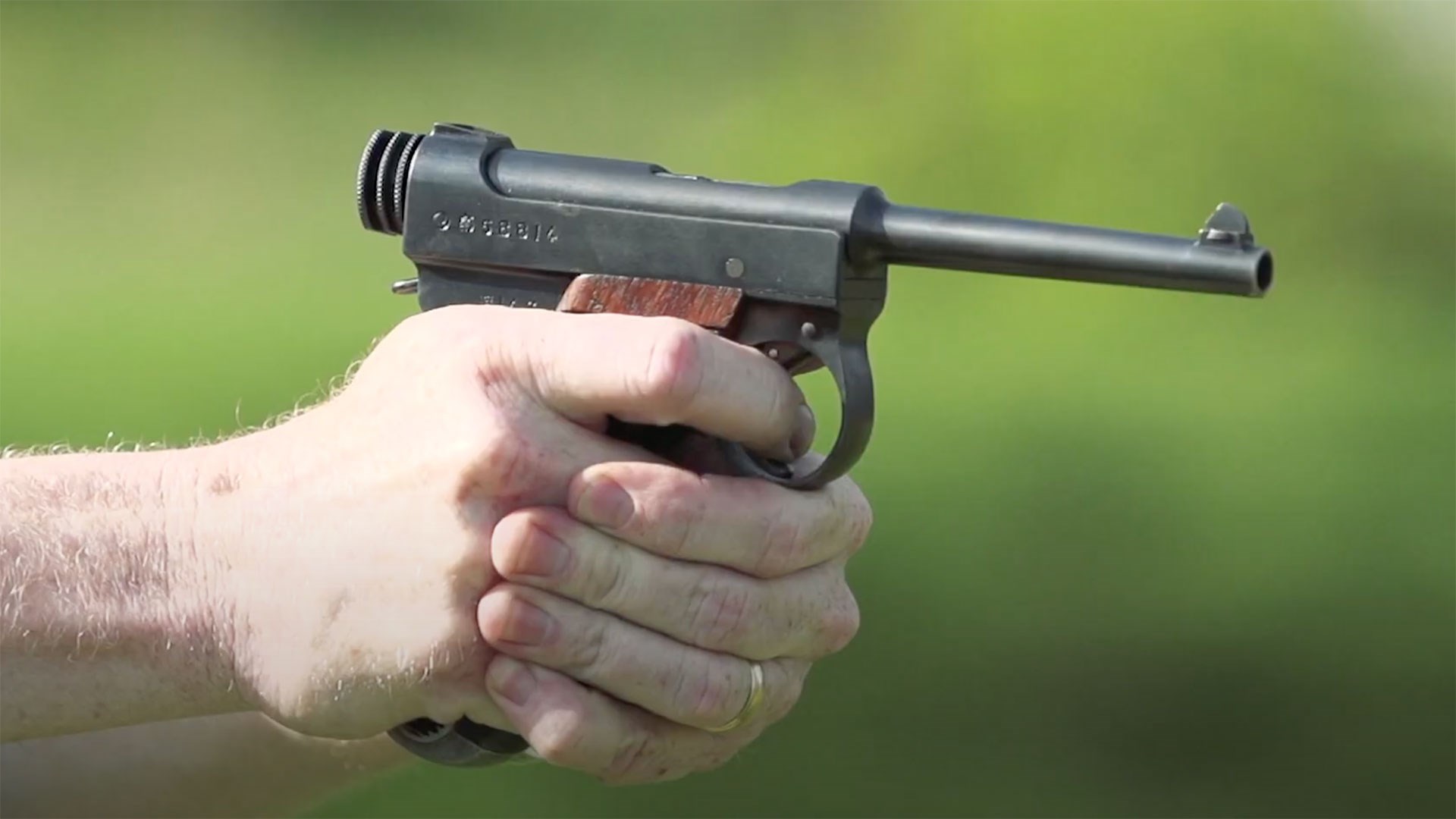 A Japanese Type 14 Nambu pistol chambered in 8 mm Nambu. This pistol design is what inspired Bill Ruger for his own .22-cal. rimfire pistol.
The company bears the name of one of its key founders, William B. Ruger, who in his own right was a gifted and intelligent firearms designer. He had a life-long curiosity and passion for firearms design and operation. During World War II, Ruger worked to develop his own designs for the war effort, though his fame wouldn't come until after the war. It was then that he met a Marine Corps veteran of the Pacific Theatre, who had brought back a Japanese Type 14 Nambu pistol as a war trophy. Ruger was inspired by the strange and sleek outlay of the Nambu, and began work to incorporate some of the features into his own pistol design.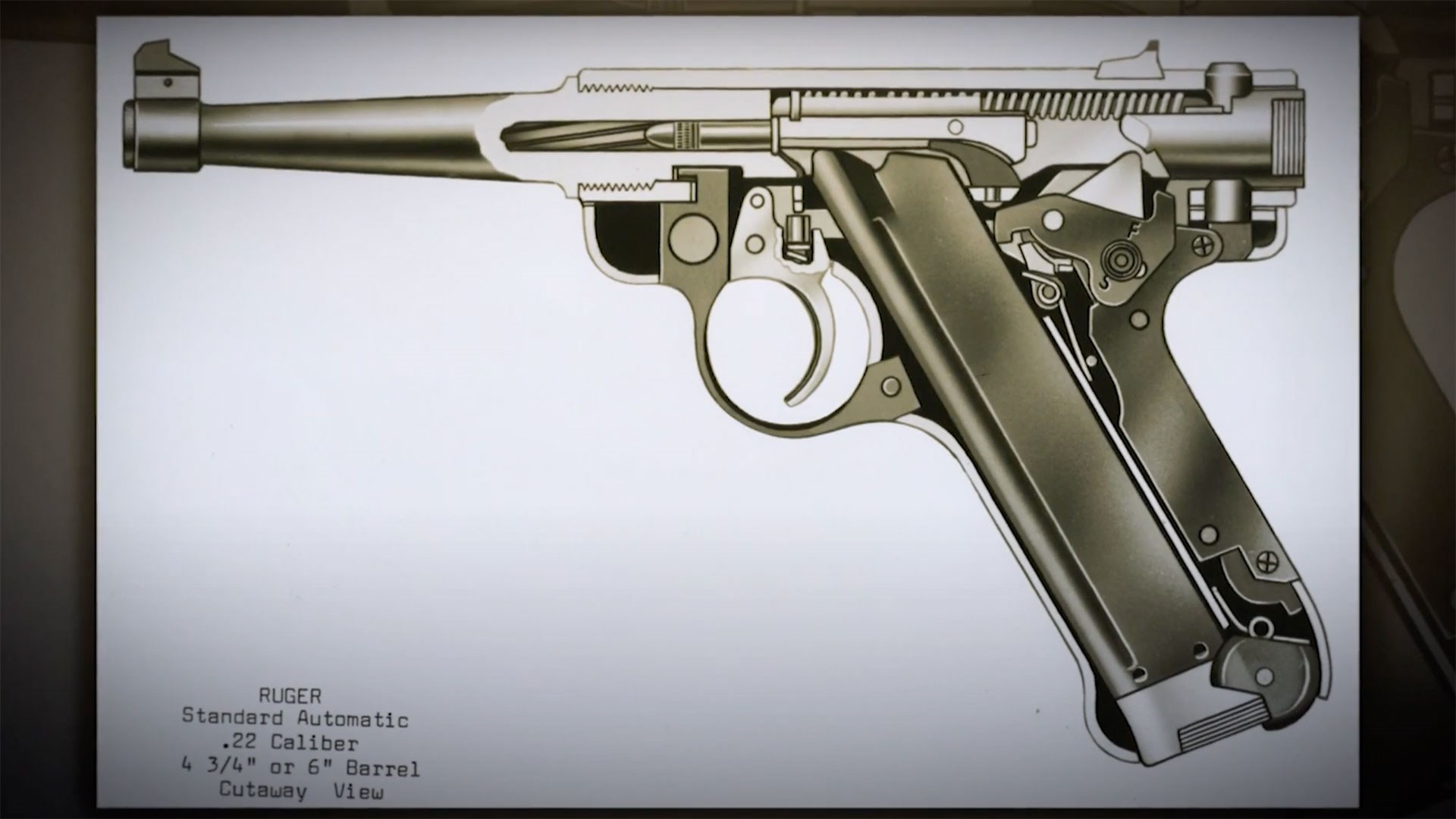 A cutaway drawing of Ruger's standard model of semi-automatic .22-cal. rimfire pistol. 
The result was a semi-automatic pistol which borrowed the outline and retractible bolt of the Nambu design. Yet, the new pistols were chambered for .22 rimfire versus the center-fire cartridge used by the Type 14. Ruger needed financing for the project, so he turned to his friend Alexander Sturm for a $50,000 loan to get the operation underway. In 1949, the first ad for Ruger's .22-cal. pistols appeared in American Rifleman, priced at $37.50 a piece, with a brief review by then technical editor Julian S. Hatcher.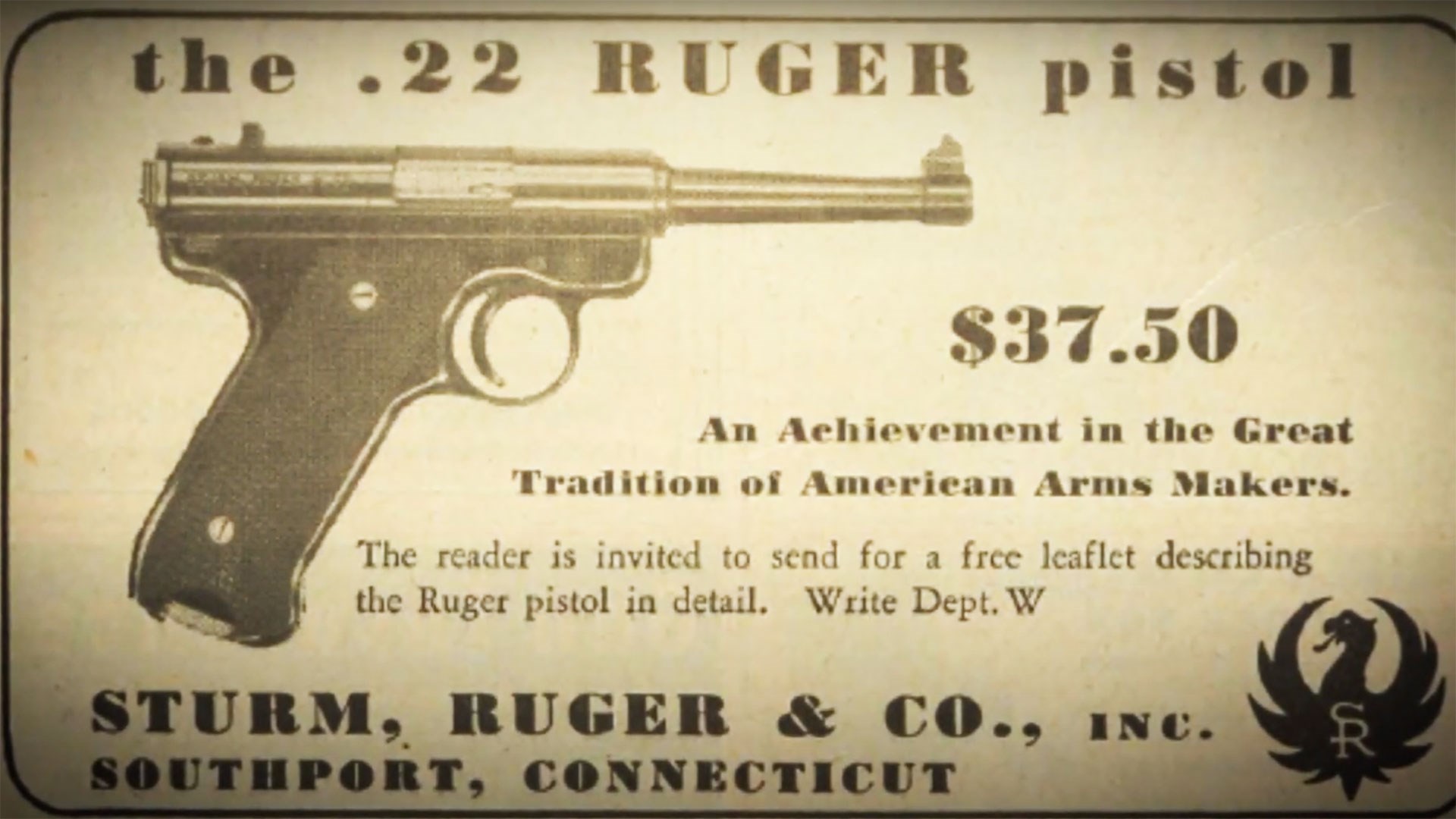 The 1949 Ruger add that appeared in the pages of American Rifleman. 
Hatcher had a very positive review of the rimfire pistol, which was high praise to receive from such a noteworthy authority in U.S. firearms. This generated sales that quickly put Sturm, Ruger & Co. on the map, and after only a few months, the company had paid off the starting loan and would not get into debt again in its business history. This was helped by the fact that Ruger's designs were not only interesting and functional, but also economically priced when compared to other popular rimfire pistols of the time.
Firing an original Ruger .22-cal. rimfire pistol.
This was partially due to the use of more simplistic construction methods, like stamped and welded parts over forgings. The standard model of Ruger .22-cal. rimfire pistols were produced from 1949 to 1982. Subsequent design changes and improvements were then worked into the pistols, resulting in new variations to better match the tastes of the American market. In particular, the magazine release was moved from the heel of the grip to the side of the frame, and a bolt hold-open tab and a loaded chamber indicator were also added.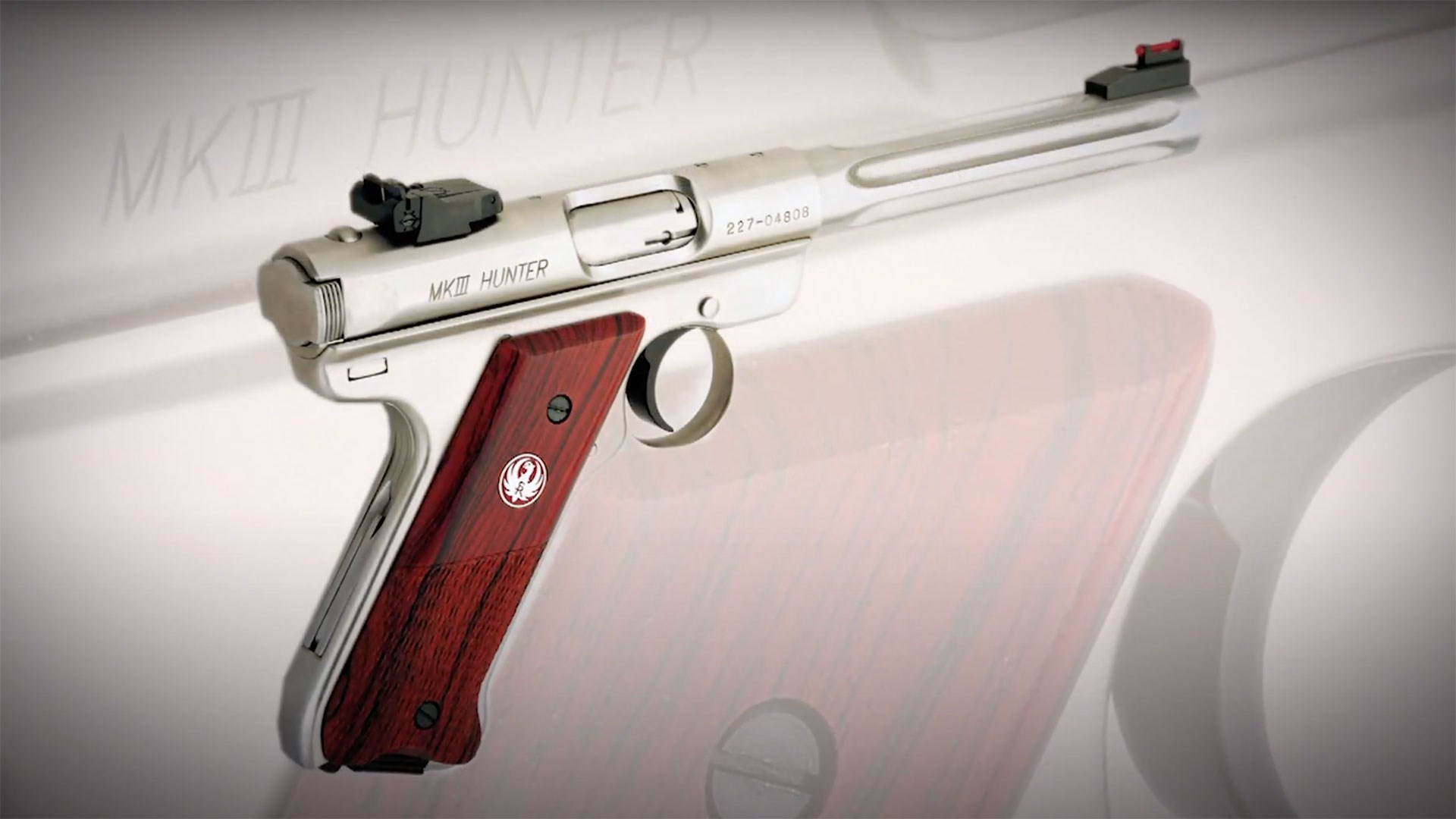 An example of one of the latter versions of the Ruger rimfire pistol, the Mark III, which is similar to the current production Mark IV series.
Most importantly, the newer Ruger rimfire pistols were also designed to be more easily disassembled and maintained, as the originals could be difficult for the average consumer to take apart. Today, Ruger still produces and offers several versions of its rimfire semi-automatic pistol as the Mark IV. The old originals can still be found, but have become more valuable in the eyes of collectors. For more information on the current Mark IV .22 LR pistol lines, as well as Ruger's other products, visit ruger.com. 
To watch complete segments of past episodes of American Rifleman TV, go to americanrifleman.org/artv. For all-new episodes of ARTV, tune in Wednesday nights to Outdoor Channel 8:30 p.m. and 11:30 p.m. EST.