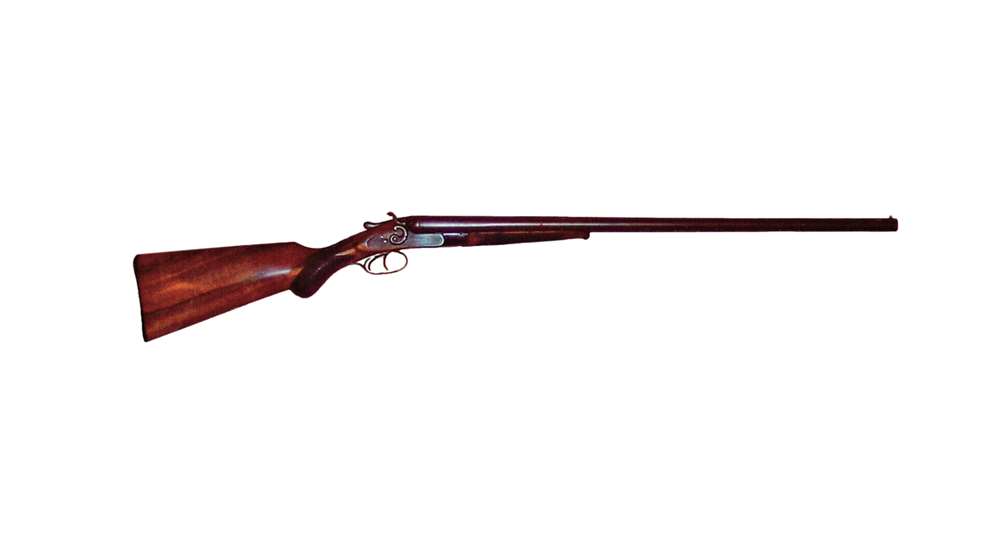 Q. I have had a hammer shotgun in the closet for many years, 40 or more. Recently, I installed a new stock to replace the broken stock, polished the barrels and brought the Damascus back to life along with new springs for the lever and hammers. The original stock was highly figured English walnut. Can you tell me more about it? The marks on the gun are: St. Louis Arms Co., Climax No. 2, Fine Damascus, 70896. The 30" barrels are 12 gauge with modified chokes.
---
A. St. Louis Arms Co. was a trade name use by Shapleigh Hardware Co. of St. Louis on American shotguns made for it by Crescent Fire Arms Co. as well as your much-higher-quality English double-hammer Damascus gun. It bears Birmingham proofmarks, indicating that it is 12 ga. and choke bored.
The Climax name was used on a number of American shotguns and a Belgian gun, but yours has the Birmingham proofmarks that indicate it was originally made in England. Since it proudly states "FINE DAMASCUS" on the barrels and has the high serial number, 70,896, I suspect that it was made later rather than earlier, produced probably between about 1890 and 1910.
Be careful with this gun, Damascus barrels might well burst, destroying the gun and seriously injuring the shooter and/or bystanders.
—Angus Laidlaw
---
This "Questions & Answers" was featured in the April 2007 issue of American Rifleman. At time of publication, "Questions & Answers" was compiled by Staff, Ballistics Editor William C. Davis, Jr., and Contributing Editors: David Andrews, Hugh C. Birnbaum, Bruce N. Canfield, O. Reid Coffield, Charles Q. Cutshaw, Charles M. Fagg, Angus Laidlaw, Harry Hunter, Chuck Karwan, Charles E. Petty, Robert B. Pomeranz, O.D., Jon R. Sundra, Jim Supica, John M. Taylor and John Treakle. 
To subscribe to the magazine, visit the NRA membership page and select American Rifleman as your member magazine.