by
posted on February 4, 2016
Support NRA American Rifleman
DONATE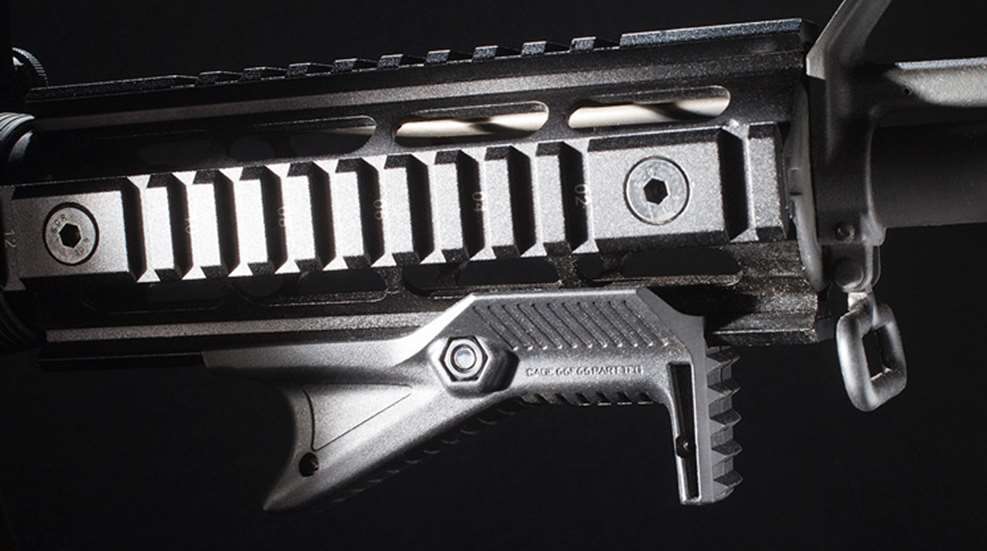 Relatively new AR owners confused by the dizzying array of accessories should find comfort in the fact that they're not alone. In fact, there were 2,545,802 NICS background checks in January, the third highest monthly total ever. The sales trend began last year, and a lot of those firearm adoptions are AR-15s and AR-10s.
One of the most attractive virtues of the AR is the fact is can be customized to every shooter's stature, preferences and mission. Whether it's a weaponlight to illuminate a dark hallway at night, bipod for long shots, rail skins with your favorite comic book hero logo or an adjustable buttstock that can keep your breakfast warm on a sub-zero hunt, it's available. OK, the last one's a stretch, although I'm still in negotiations with a company to market my StockOSoup.
There is some bad news for new modern sporting rifle owners though. It's easier to do your taxes, long form with itemized deductions than to figure out what to plant on Picatinny acres.
There are plenty of people willing to tell you what you should buy on the Internet, so I'll leave that advice to the "experts" and instead tell you about something inexpensive I've added to my AR-15—the Cobra Tactical Fore Grip from Strike Industries. MSRP is $25.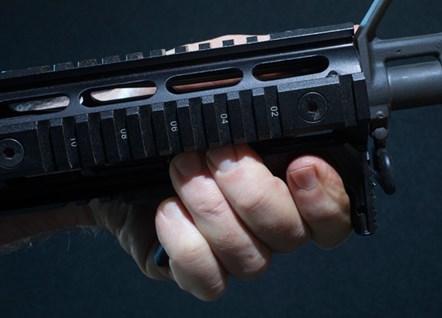 You can push or pull it against an anchored physical structure to shrink groups at long-distance. Good luck doing that without putting accuracy-robbing pressure on the barrel or balancing on a stock AR's fore-end.
Yes, a bipod or a grip capable of anchoring on the ground is a better solution, but that's not the reason I own an AR-15. Home-defense nimble leaves with door-banging bulk and undue weight. Keeping the gun steady against furniture with one hand, while I use the other to talk to 9-1-1, is a huge advantage with the grip.
It mounts anywhere along the length of the gun's Picatinny rail, and the intuitive index it provides for the support hand helps minimize the chances of a finger wandering in front of the muzzle. The odds of that happening may seem remote, but strange things happen under the stress of a home invasion. Consider, too, a married couple that rely on a single self-defense firearm, and the challenges a long-armed husband faces when he shoulders (in the dark) the carbine-length AR-15 she finds comfortable.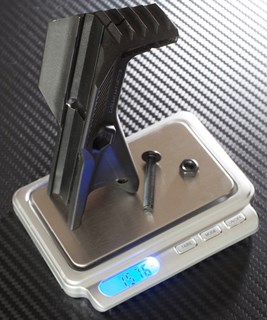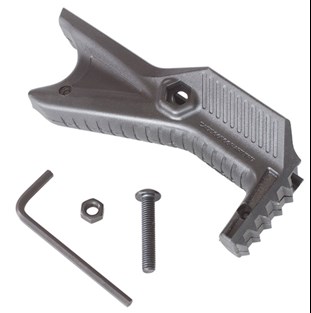 The Cobra Tactical Fore Grip weighs 1.6 ounce with the provided mounting bolt and nut, extends only 1.2 inch from the rail (mounted) and at 4 inches in length there's plenty of space for other gear. Grooves ensure a positive grip and the polymer construction has stood up to my beatings so far. It also comes with an Allen wrench so you won't waste time searching to find one that fits.
The fact my wife hasn't mentioned it since it's taken root on our SIG Sauer M400 says a lot about the grip's comfort and relatively discrete look. That also means the odds are good most new AR owners will ignore the functional accessory, which is unfortunate. Sometimes the best things really do come in small and inexpensive packages.