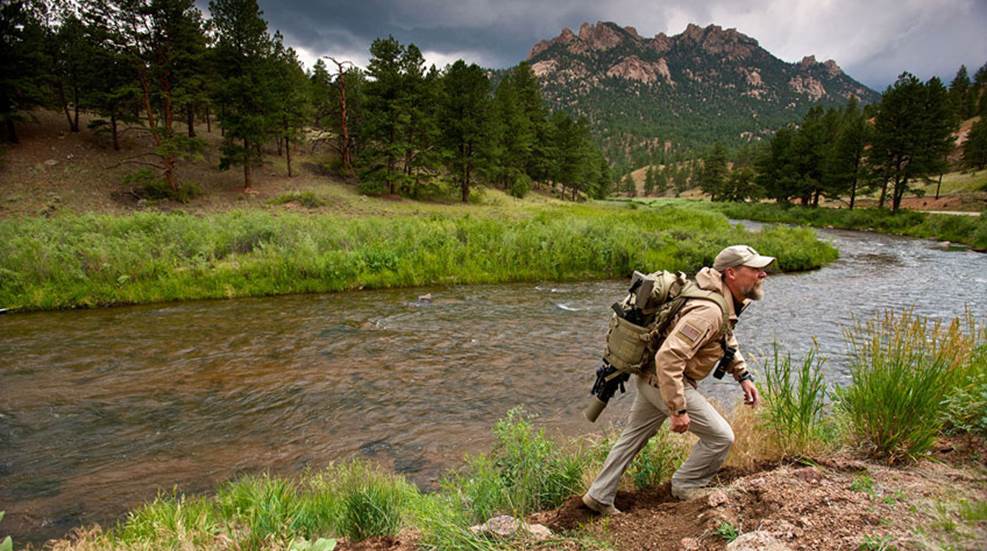 As is common among shooting enthusiasts, many of us here at 
American Rifleman 
share a profound love for the outdoors, constantly seeking ways to spend more time in it. Though shooting at an outdoor firing range tops this list of activities, camping sure isn't far behind (particularly when there's a little hunting or fishing to go along with it). As such, with the onset of warmer weather, we thought you may enjoy a quick roundup of a few camping essentials we have highlighted over the years, just in case the contents of that gear pack needs a little freshening up.
Backpacking Rifles

You don't want to go into the great outdoors unarmed, but a traditional rifle is a little much to carry. Luckily, several companies make some great backpacking rifles (and backpacking rifle accessories) that tuck easily into your kit, leaving plenty of room for other essentials. Take a look below for a few great examples.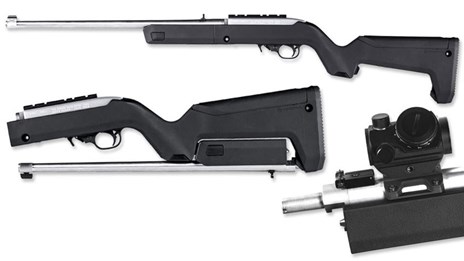 1. Magpul X-22 Backpacker Stock For Ruger 10/22 Takedown Rifles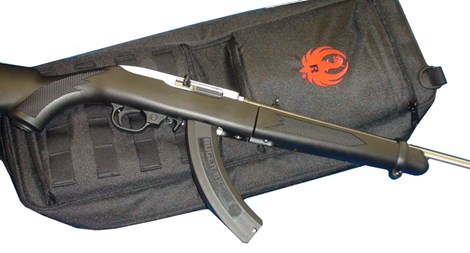 2. Ruger 10/22 Takedown Rifle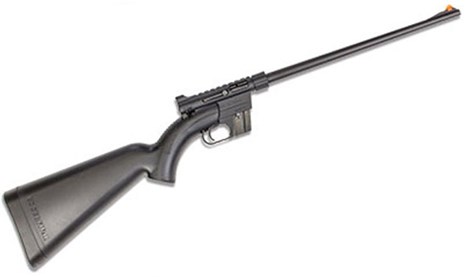 3. Henry Repeating Arms U.S. Survival AR-7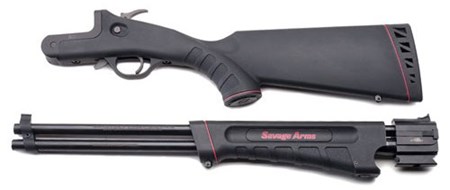 4. Savage Model 42 Takedown Rifle/Shotgun
Revolvers

Even if you have a good backpacking rifle with you, its always wise to cary a pistol one can press into action at a moments notice. For this task, there are few options better than the time-tested and ever-reliable revolver. Chamber it in something large like 10 mm Auto, or classic .357 Mag., for best results against larger threats. The latter even presents the option of keeping a chamber or two loaded with some handy snake loads. Read on for a few ideas in this category.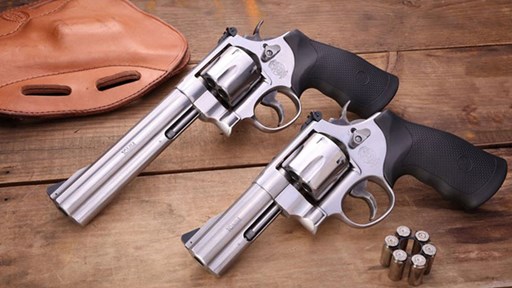 1. Smith & Wesson Model 610 Revolver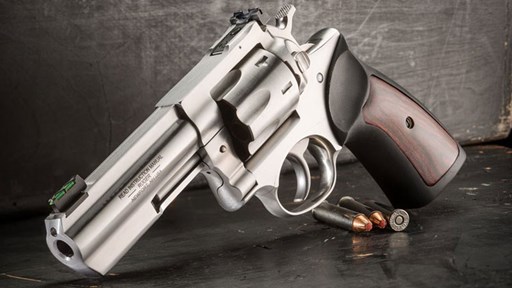 2. Ruger GP100 Seven Shot Revolver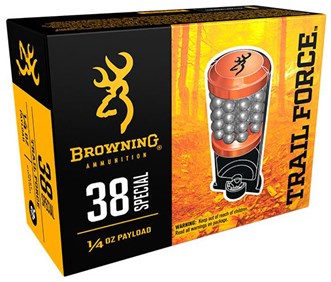 3. Browning Trail Force .38 Spl.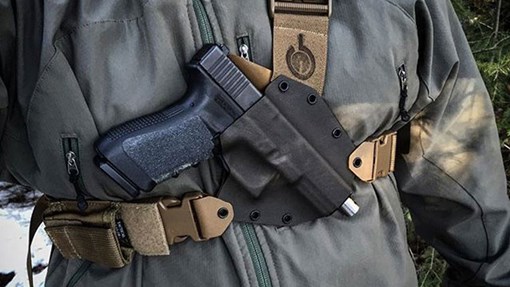 4. Gunfighters Inc. Kenai Chest Holster
Backpacks
Whether on a genuine backpacking adventure or simply camping from your car, having a good pack to haul your things is essential, though the dimensions may vary based on the task. Keep scrolling for a few great models to outfit your excursions this summer.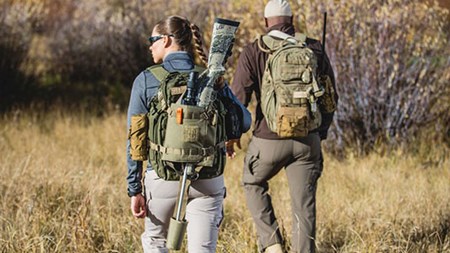 1. 5.11 RUSH Backpack Series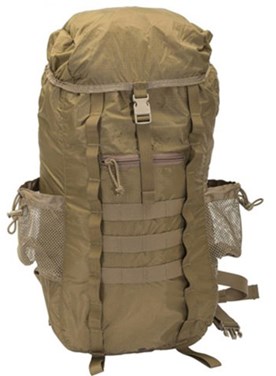 2. T3 Collapsible 3-Day BackpackKnives and Multitools
The 
sine qua non
of every loadout (camping or otherwise), there is almost never a time where having one or both of these tools would not be a useful addition. Below are a few shining (sometimes literally) standouts, though a quick perusal of our site will doubtless turn up quite a few more excellent specimens.

1. Buck Knives 112 Slim Pro 




2. Utica Cutlery Company UTK Survival Series Knives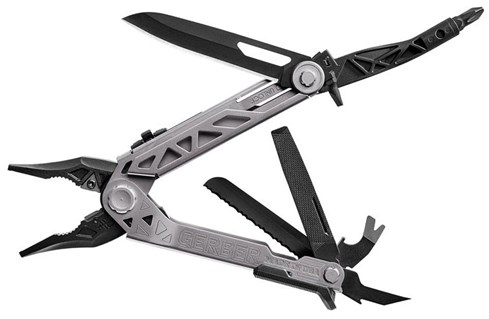 3. Gerber Center-Drive Multi Tool w/ Bit Set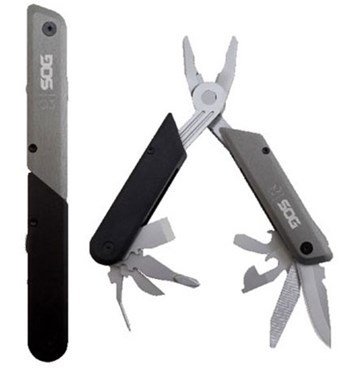 4. SOG Baton Multi-Tools Q3 and Q4

Car-Camping Niceties

Though I myself am a large proponent of taking a walk deep into the great outdoors, sometimes being able to have all the comforts of home out in nature is just the ticket for a relaxing weekend. For such an experience, it's hard to beat car camping. The following few items are a little too bulky to pack down the trail, but make some comfortable additions for a car-camping weekend.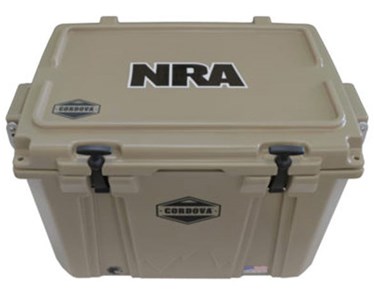 1. Cordova Cooler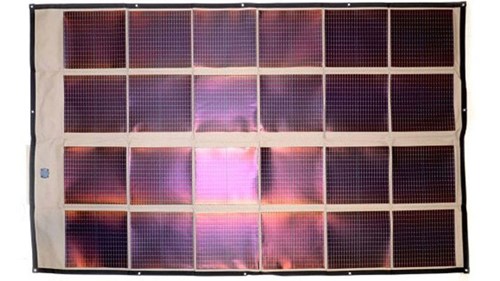 2. PowerFilm Solar Foldable Solar Panels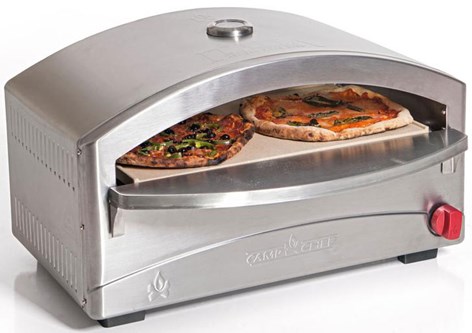 3. Camp Chef Pizza Oven

Navigation and First Aid

Getting where you're going, and staying healthy when you get there, can both be pretty essential parts of a backwoods outing. The products below canhelp give you a leg up in both these categories.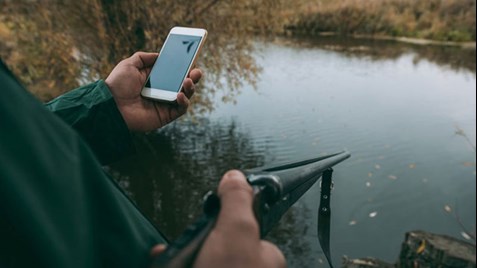 1. Basemap Pro App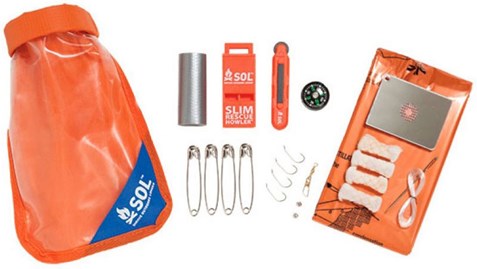 2. SOL Scout Survival Kit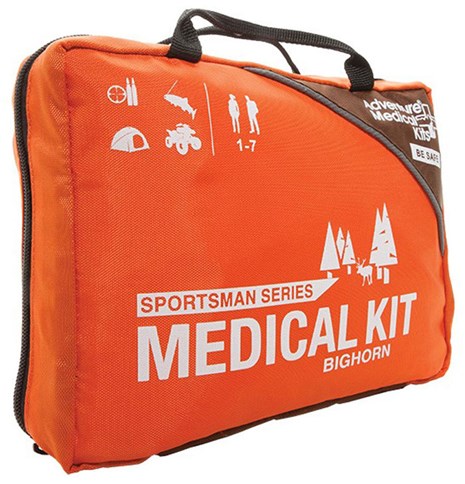 3. Adventure Medical Kits—Grizzly
Food and Water

The word "essential" tends to get thrown around a lot, to the point that few remember how an actual "essential" is defined. Well, it doesn't get much more essential than fighting off hunger and thirst. For help with that out on the trail, see below.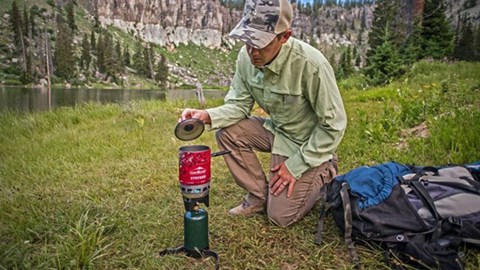 1. Camp Chef Stryker 150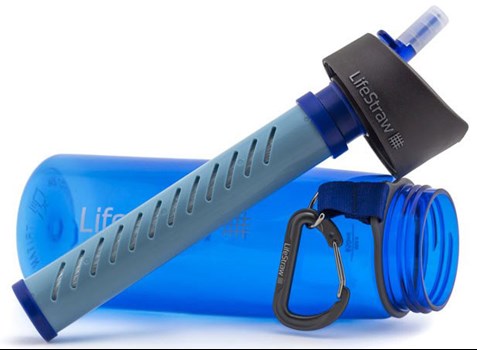 2. Lifestraw Go

Additional Reading:
The Unlikely Resilience of the AR-7 Survival Rifle 
Video: The Unstoppable AR-7 Survival Rifle  
Henry's Rimfire Readiness Set  
Takedown Rifles: 5 Reasons to Divide and Conquer  
The Ruger 10/22 Takedown: World's Best Survival Gun?