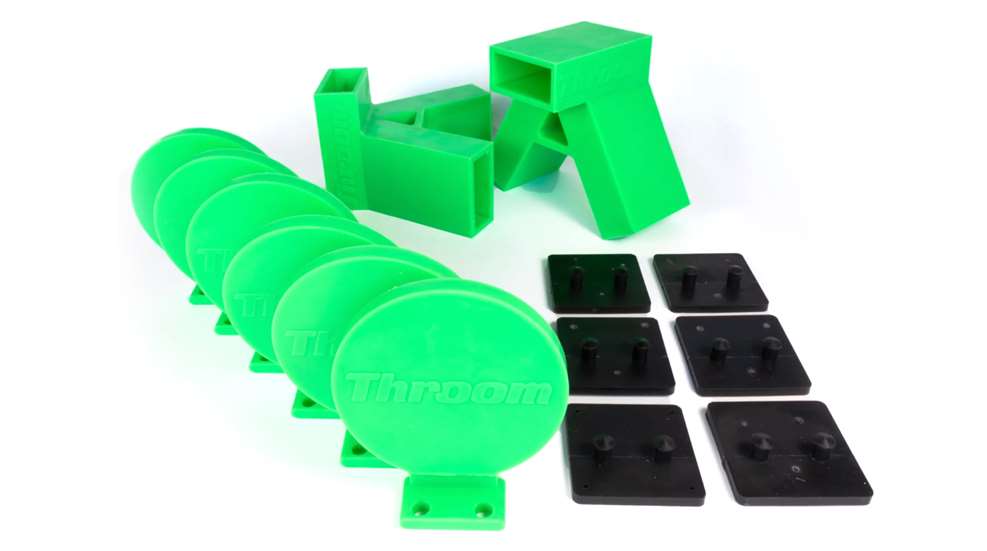 Reactive steel plate racks are a lot of fun to shoot, but the cost, weight and splashback associated with steel makes them a limited commodity for most backyard gun ranges.
Throom Targets offers a home-range-friendly, relatively affordable option that solves these issues in its Bounceback Series Plate Rack kit. The company's targets are made from a self-sealing elastomer, allowing them to wobble and move once hit.
Paired with six of Throom's 6" targets and support stands are two Alpha Stand brackets, which are made of the same material as the targets and can absorb errant shots without issue. The brackets accept standard 2x4 lumber, allowing users to create their own target stands inexpensively.
Throom claims that its targets will take more than 1,000 hits when shot, and using .22-cal. and FMJ bullets can extend that life to several thousand rounds. MSRP is $330.
For more information, please visit throomtargets.com.