by
posted on July 19, 2019
Support NRA American Rifleman
DONATE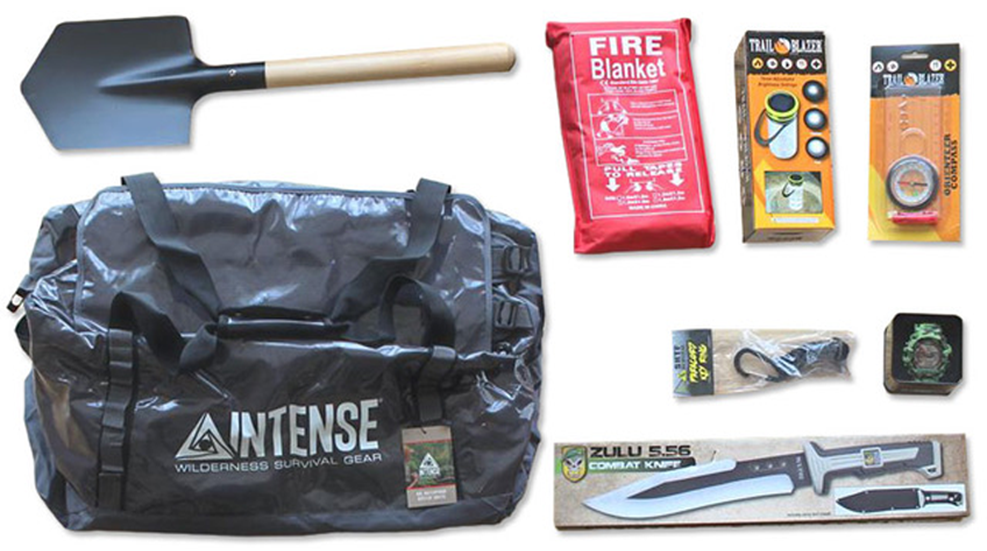 Forrest Gump famously compared life to a box of chocolates because, "you never know what you're gonna get." That's true of the good things in life, as well as the unpredictable events we should prepare to face. BUDK combines affordable readiness gear and the fun of a surprise package with its SHTF Mystery Box subscriptions. Customers can sign up to receive a box of handpicked supplies each month, with options including the Primary ($19.99), Pro ($49.99) or Elite ($89.99) packages. You don't know what you're going to get until it arrives and the contents are never the same twice.

I contacted BUDK to learn more about these mystery boxes. They said the easiest way to find out what it's all about is to receive one of the boxes and take a look for myself. I received an Elite level box, which contains the same supplies as the Primary and Pro boxes, plus a few extras. I've put together my own emergency preparedness and wilderness survival kits in the past, so I was interested to see what BUDK would send. Here's an overview of what was included in this particular box: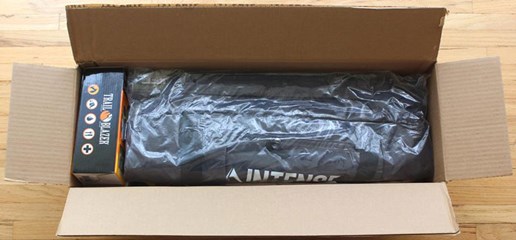 The largest item was an all-weather Intense 60 Liter Waterproof Ripstop Duffel (CK0837). Constructed with a waterproofed ripstop exterior and a polyester liner, this airline carry-on size bag features heavy-duty zippers, a quick-release buckle, interior nylon compression straps and exterior MOLLE webbing along the sides. Zippered pockets can be found inside and out. In addition to the duffel-style carry handle, this bag converts into a backpack for easy long-distance hauling in rain, sleet, snow or heat. It's an ideal carry and storage option for travelers, 72-hour kits or as a bug-out bag.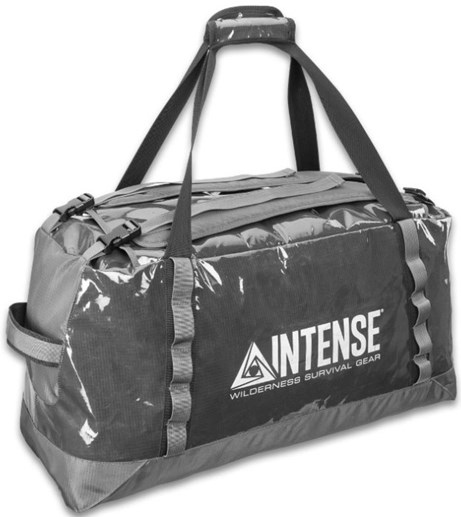 I've killed off my fair share of inexpensive folding mini-shovels over the years. They always seem to bend or break right when you need them the most. The Delta Defender is just strong carbon steel and hardwood with no moving parts to ensure it can get the job done. With an overall length of 21.5", this shovel is easy to stow in vehicles or emergency bags, including the duffel in this kit.
Keeping a fire-resistant blanket on hand in a vehicle or at home could very well save your life or that of someone you love. The 3'x 3' Fire Blanket (BK4839) shown here has a 100 percent glass-fabric construction for smothering the fire at its source, or it can be wrapped around a person's body to insulate skin and clothing from the fire. A set of nylon webbing pull tapes make it easy to pull the blanket out of its storage bag for quick deployment in an emergency.
The Trailblazer Map Compass (CK0419) is a lightweight, compact, clear polymer-cased compass with an integrated magnifier, marking holes and measurements in inches and millimeters. It's a great fit for scouting, orienteering, hiking and camping, and it ships with a neck lanyard.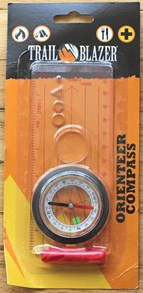 Paracord is an extremely useful item to have on hand in a pinch. The SHTF Survival Paracord Key Ring (CK0394) provides several feet of hand-braided 300-lb. cord with a key ring at one end and a mini carabiner at the other. It's a durable key ring that can be added to a kit or used every day.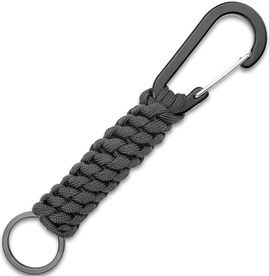 The SOA Zulu 5.56 Combat Knife (BK4793) is big with a 0.155" thick, hybrid Bowie-type 10" stainless steel blade. A rubberized polymer grip with lanyard hole stretches its overall length to 15.25". It arrives with a functional nylon sheath and has a posted price of $29.99. From what I can see, the Zulu 5.56 can be used as an inexpensive back-up tool for automotive and emergency kits, but the bleeding skull logo on the handle, the lack of information about the type of steel used to make the blade and the low price are indicators that this is an entry level knife. 



The M48 OPS Subterfuge Digital Watch (MG121) features a shock-resistant TPU case with a machine-sealed clear-resin dial window. Water-resistant up to 50m, the flexible polyurethane band and case have been treated with a non-reflective digital camouflage to blend in with natural environments and camouflage clothing. Digital display features include 12/24 hour time settings, a full calendar and auto date to name a few.
I admit that I'm not a fan of chunky tactical wrist wear, and this particular model's camouflage finish is not my cup of tea. But the Subterfuge proved to be comfortable to wear, easy to read and I like the EL Backlight illumination. It's certainly a solid option for wet and dirty adventures in the great outdoors.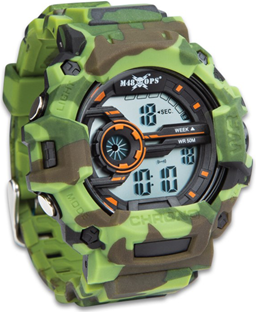 One of my favorite finds in this mystery box was something I didn't know I needed. The Trail Blazer Solar Light Water Bottle (CK0429 ) keeps you hydrated and serves as a lantern thanks to a set of bright, 100-Lumen white light LEDs built into the lid. A rubber carry strap allows the bottle to ride on a hip or backpack so that the lid's solar panel can charge the battery by day, keeping it ready to use when you make camp at night. It also has an integral USB charging cable and an indicator light to let you know when the batteries are charged. The power button has three brightness settings and the Polymer-Li battery will provide up to two hours of illumination when set at the brightest level. It's a slick, practical 2-in-1 product that I'm going to enjoy using on our next camping trip.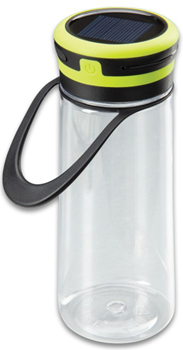 After going through the contents of the box, I visited the BUDK website and looked up each item. Purchased separately, they would cost $174.90, even with some of the items on sale (as of this writing). Compared to the $89.99 Elite mystery box subscription cost, that represents a 49 percent discount.
But were the box's contents really $90 worth of value? I would say yes, the surprise package was well worth the investment overall. Most of the mystery box's inventory is going to be put to work right away. The duffel is much better than the bag we are currently using for our 72-Hour kit. The shovel will be replacing a folding model that broke when we needed it, the fire blanket is headed for the kitchen and so on.
For more information about the company's Mystery Box programs, or the individual items shown here, visit BUDK.com.