Support NRA American Rifleman
DONATE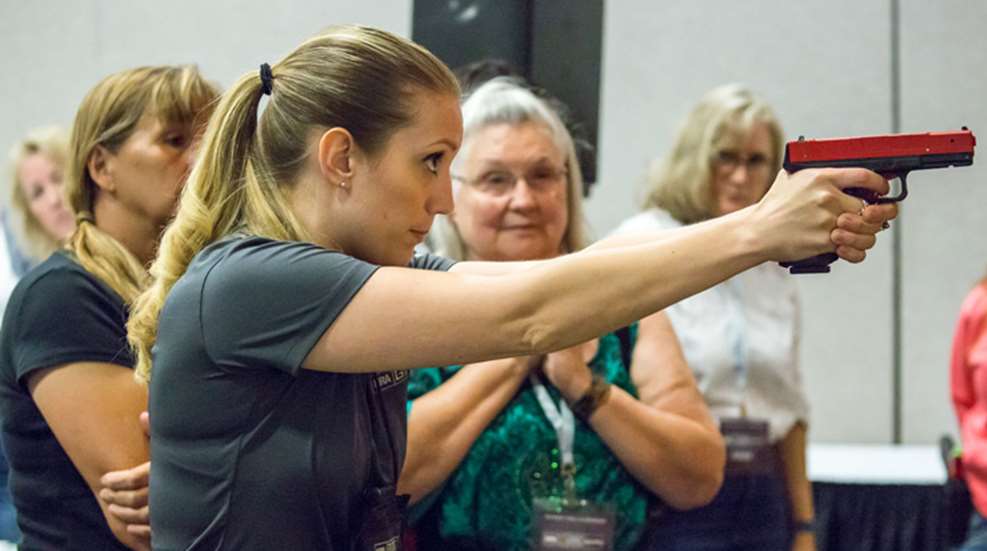 Pistols used during the sessions and seminars were SIRT training pistols.

Offering more than 125 free seminars covering myriad topics, the inaugural NRA Carry Guard Expo presented far more content than any one person could hope to fit into his or her schedule in just three days—but I sure tried. Below are some highlights from a few of the many seminars last weekend in Milwaukee. 
Concealed Carry: Skills Beyond The Gun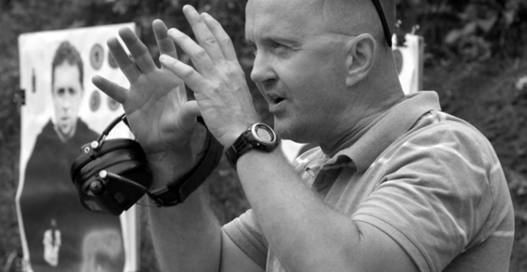 Proficiency with your carry gun is important, but it's not the only aspect of concealed carry that requires regular practice. Concealed Carry: Skills Beyond The Gun covered a broad range of topics important to carrying a firearm that some might overlook.
Instructor John Murphy of FPF Training, a retired marine with more than 13 years of experience as a concealed-carry instructor, touched on a number of skills that, if properly honed, will help a concealed carrier come out on top if he or she is ever forced to use a firearm in defense of human life—and may even help Armed Citizens avoid finding themselves in a life-threatening situation to begin with.
For Murphy, having the right "soft skills"—such as being able to recognize pre-incident indicators, manage interactions with unknown contacts, understand body language and keep cool under stress—is just as vital as being proficient with the "hard skills" of loading, reloading, drawing, clearing malfunctions and shooting. And requires just as much practice.
"The concealed carry community has a tendency to focus on the hardware aspect of concealed carry, but there's so much more to it than that. Mindset is much more important than the specifics of your guns and gear," he said. "An effective Armed Citizen is situationally aware, trained and equipped to recognize threats, and has the skill and the will to take decisive action to protect themselves and their loved ones if the situation calls for it. If you're not all of these things, then you have some training to do..."
The Aging Defender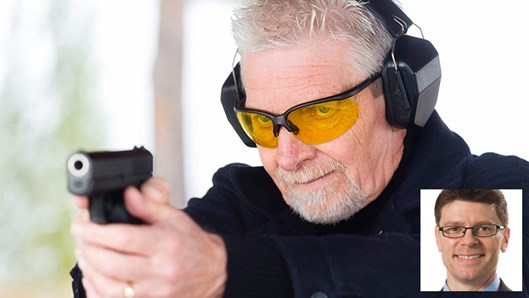 Most criminals are cowards who prey on those who they perceive to be easy targets, and that often includes the elderly. The Aging Defender, taught by Dr. Joe Logar—national manager of NRA's Adaptive Shooting Program—addressed the physical realities of aging, and offers helpful techniques for working around them.
It's an unfortunate truth that, with time, vision deteriorates and grip strength diminishes, potentially leading to increasing difficulty manipulating a firearm and defending oneself. During his seminar, Logar identified a number of ways that concealed carriers can slow these changes, including diet, strength training and avoiding risk factors such as smoking and exposure to ultraviolet light. He also offered a list of adaptations that those already struggling with age-related health issues can make.
"Aging may be inevitable, but it can be worked around. When you find that your ability to effectively use a gun is being compromised, there are a number of things that can be done, including modifying your technique and modifying your equipment," Logar said.
Examples of changes that can be made to your equipment include: installing high-visibility/high-contrast sights on your handgun, mounting a micro reflex sight to the slide, utilizing laser sights, adding texturing or stippling to the grip of your gun, stepping down to a chambering you can more easily handle and using tilt-barrel handgun designs that don't require the slide to be racked. He also emphasized the importance of training, as doing things the right way is often much physically easier than doing them the wrong way—and that's all the more important to the aging defender. 
Lessons Learned from Analyzing Thousands of Defensive Encounters Caught on Video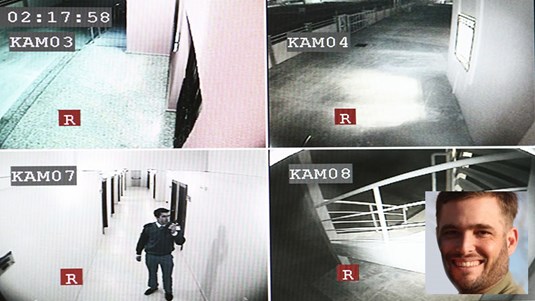 John Correia, of Active Self Protection, has reviewed thousands upon thousands of gunfights captured on surveillance video from across the world, and in his seminar Lessons Learned From Analyzing Thousands Of Defensive Encounters Caught On Video, he distilled the wisdom that he has gained into 21 lessons. Below are just a few of the observations he has made from watching real-life defensive encounters—some of which will no doubt be viewed as controversial:
About one-third of defensive encounters involve multiple attackers.

The first combatant to make a successful hit with his or her firearm almost always wins. Training for a fast and reliable draw and making a quick first shot into the vitals of an attacker is one of the most critical skills in winning a gunfight.
Fights are won and lost in fractions of a second—always have a round chambered.
Most gunfights occur at between 3 and 7 yds., however, up to 20 yds. is a possibility.
People do not stand still during a gunfight, so learn to move with purpose.
Concealment isn't cover—but they work identically in most cases.
Chasing a deadly threat is a great way to get shot. After the initial exchange, move away from the danger, not toward it.
Malfunctions do happen, but very rarely.
Combat reloads are almost insignificant factors in gunfights. Reload once the fight is over.
Situations requiring defensive knife use, one-handed manipulation of a handgun, use of a back-up gun and switching firing hands due to injury to the primary are so rare as to be virtually nonexistent. 
You can see more from Correia at Active Self Protection's popular YouTube channel. 
National School Shield: A Commitment To More Secure Schools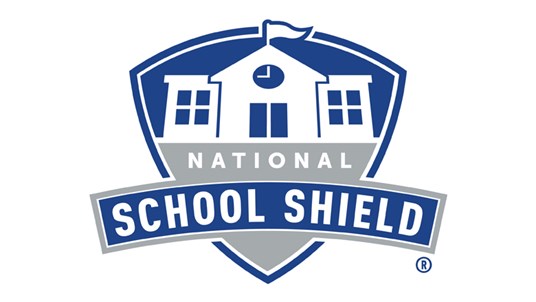 Charged with the sacred task of making our nation's schools as safe as possible, NRA's National School Shield (NSS) program was created in 2012 in response to the horrific massacre at Sandy Hook Elementary School. National School Shield: A Commitment To More Secure Schools, led by Program Director Sheila Brantley, provided a status report for this vital program.
"Between the students, the educators and the parents, one in six Americans set foot in a public school each day—they are the hubs of our communities. Yet three in 10 parents surveyed say that they worry about their child's safety while at school, which really illustrates why National School Shield's mission is so important," Brantley said. "You can't make a school 100 percent safe, but we can make a difference, and we're dedicated to making as large a difference as is possible."
NSS accomplishes this by offering education and training, as well as through funding via a grant program managed and fulfilled by the NRA Foundation. Not only does the program feature a self-assessment tool that school administrators can use to identify their own facility's security strengths and weaknesses, but NSS is also willing to send an assessor to a school in order to conduct an in-depth inspection of the grounds.
Everything National School Shield offers is completely free, and the program has awarded $200,000 in grant funds since becoming operational. For more information regarding this important service, visit nationalschoolshield.org.