Support NRA American Rifleman
DONATE
"And now for something completely different." That was one of my favorite lines from the British comedy series "Monty Python's Flying Circus." It meant a segue from one comedy sketch to the next was coming. It wasn't seamless but told you something new was coming. And something completely different is happening in Milwaukee this weekend. It is the first NRA Carry Guard Expo. Of course, Carry Guard is the new advanced level training and personal defense insurance program rolled out by NRA earlier this year. But that's not what the show is all about. Sure, you can sign up for the program or check out the training while there, but that is only a part of the picture. 
The show is the result of many years of planning and growth NRA has experienced based upon the NRA Annual Meetings & Exhibits and also the Great American Outdoor Show run by NRA in Harrisburg, Penn.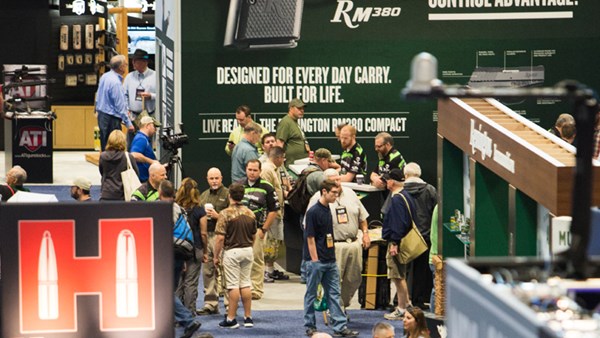 NRA has a Shows & Exhibits department that runs these established shows, and the staff there identified the growing interest in concealed carry and personal protection by NRA's membership. And that's what this show is all about. Of course, there is an exhibit hall with 168 exhibitors, but there are also informational sessions being conducted by some of the foremost experts in the field over the course of the next three days. Some are intensive and tickets and fees are involved, but most of the sessions are free to attendees.
They range from talks about the media and gun myths by Dr. John Lott, Jr., to using a carbine for home defense by NRA's Nathan Judd. The three-day show is free to NRA Carry Guard members as well as NRA Life members. And NRA members get three days of admittance for just $10 ($20 for the general public). There are literally dozens of presentations and seminars that I would like to attend over the next three days. And I'll get to a lot of them. So if you are an NRA member within driving distance of the walk to the convention center, this will be time well spent.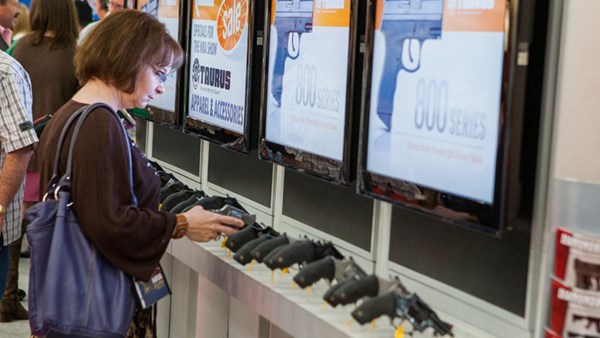 Most of the featured speakers would charge serious money for the presentations they will deliver at no more cost than a show ticket for NRA members and attendees. And I can think of no other organization that could assemble so many experts in so many different fields of personal protection and self-defense all in one place and all at the same time.

The Carry Guard show is unlike any other event NRA has previously done. There are plenty of firearm, ammunition and concealed-carry accessory companies exhibiting at the show, but that's not really the story. The story is the literally dozens of experts NRA has assembled to cover topics ranging from appendix carry to the armed citizen mindset. This will be one not to miss.