by
posted on January 16, 2023
Support NRA American Rifleman
DONATE
Big Green is back with an all-new hunting cartridge for 2023. Remington's 360 Buckhammer is a straight-wall cartridge designed specifically for the lever-action hunter in pursuit of America's favorite game animal.
When it comes to whitetail deer hunting, many localities across the U.S. have restrictions on tapered and shouldered cartridges for use in the deer woods. That is the exact reason Remington worked to develop a straight-wall cartridge for 2023, and the benefits of the company's 360 Buckhammer are sure to impress.
American Hunter's Senior Executive Editor, Jon Draper, recently mentioned, "In the .360 Buckhammer, Remington has come up with a 200-yard offering for straight-wall rifle hunters that fills a void between light recoiling handgun loads and the heavy-hitting Goverment loads. And the name is fitting, as it puts the hammer on bucks, and not your shoulder."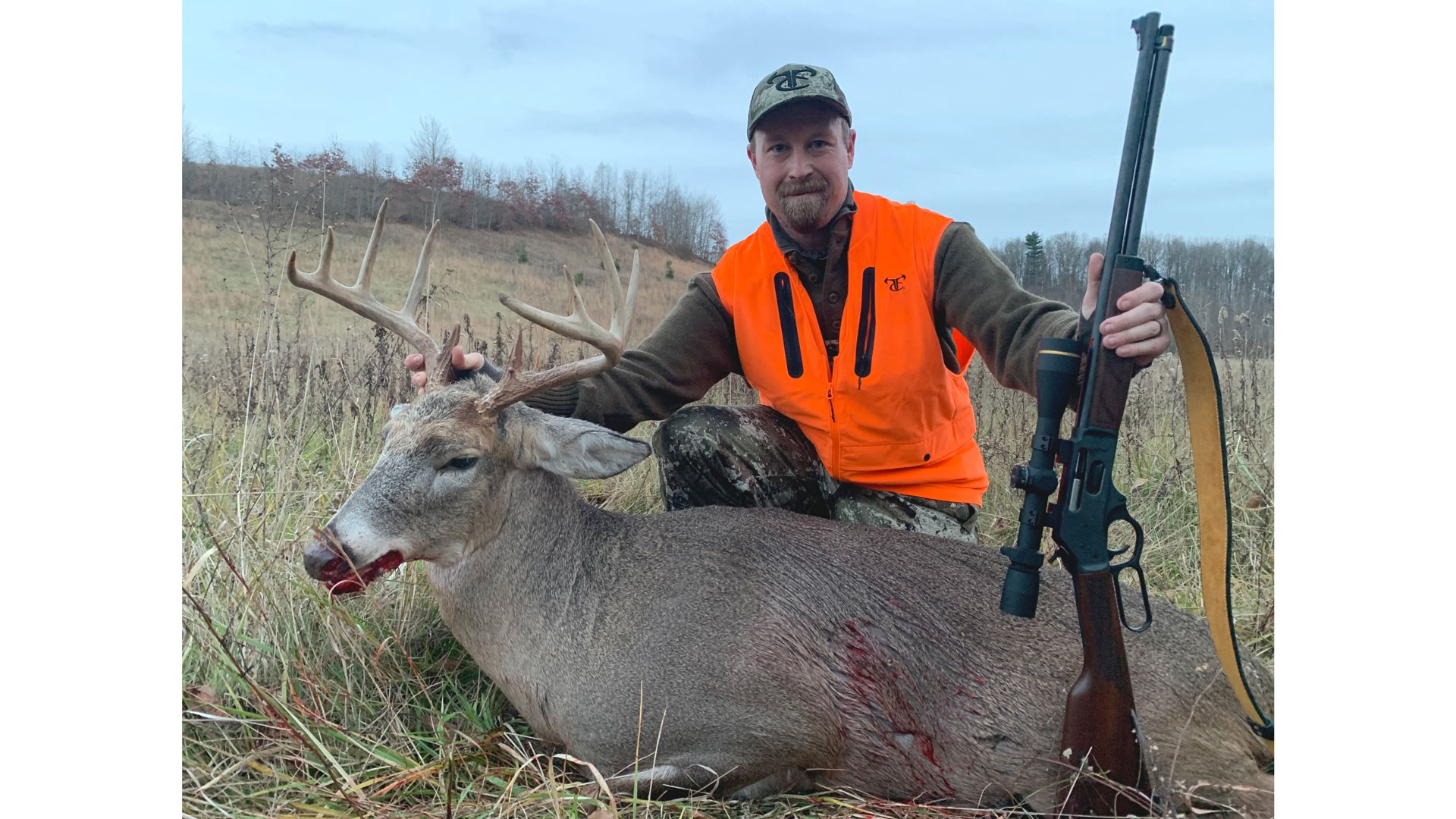 Remington will initially offer its new 360 Buckhammer topped with the brand's trusted Core-Lokt bullet, either in 180- or 200-grain forms, which delivers velocity and energy equations on par with the .30-30 Win. Nearing 2,400 f.p.s. out of the box with the lightest 180-grain load, prospective 360 Buckhammer hunters will expect about 16" of drop at 200 yards. And reloaders will be pleased to know the bullet's diameter is 0.358", and the brass case features a rimmed case head.

Remington's Core-Lokt bullet has been found to provide great weight retention while also securing an ethical harvest of whitetail deer and other big-game species, through the bullet's engineered expansion characteristics. Combining such legendary success with a brand-new contemporary cartridge, the community of die-hard hunters will appreciate this latest offering. Suggested retail pricing is $37 for a box of 20 rounds. For more details, visit remington.com.