by
posted on June 2, 2023
Support NRA American Rifleman
DONATE
Remington Ammunition's Core-Lokt bullets have been counted on by hunters to reliably take game for more than 80 years. And while the addition of a pointed polymer tip may seem to be a fairly minor change not worthy of too much excitement, when a product's track record is as proven and as long-standing as is Core-Lokt's, the occasional minor tweak is all that is necessary—or indeed even wise.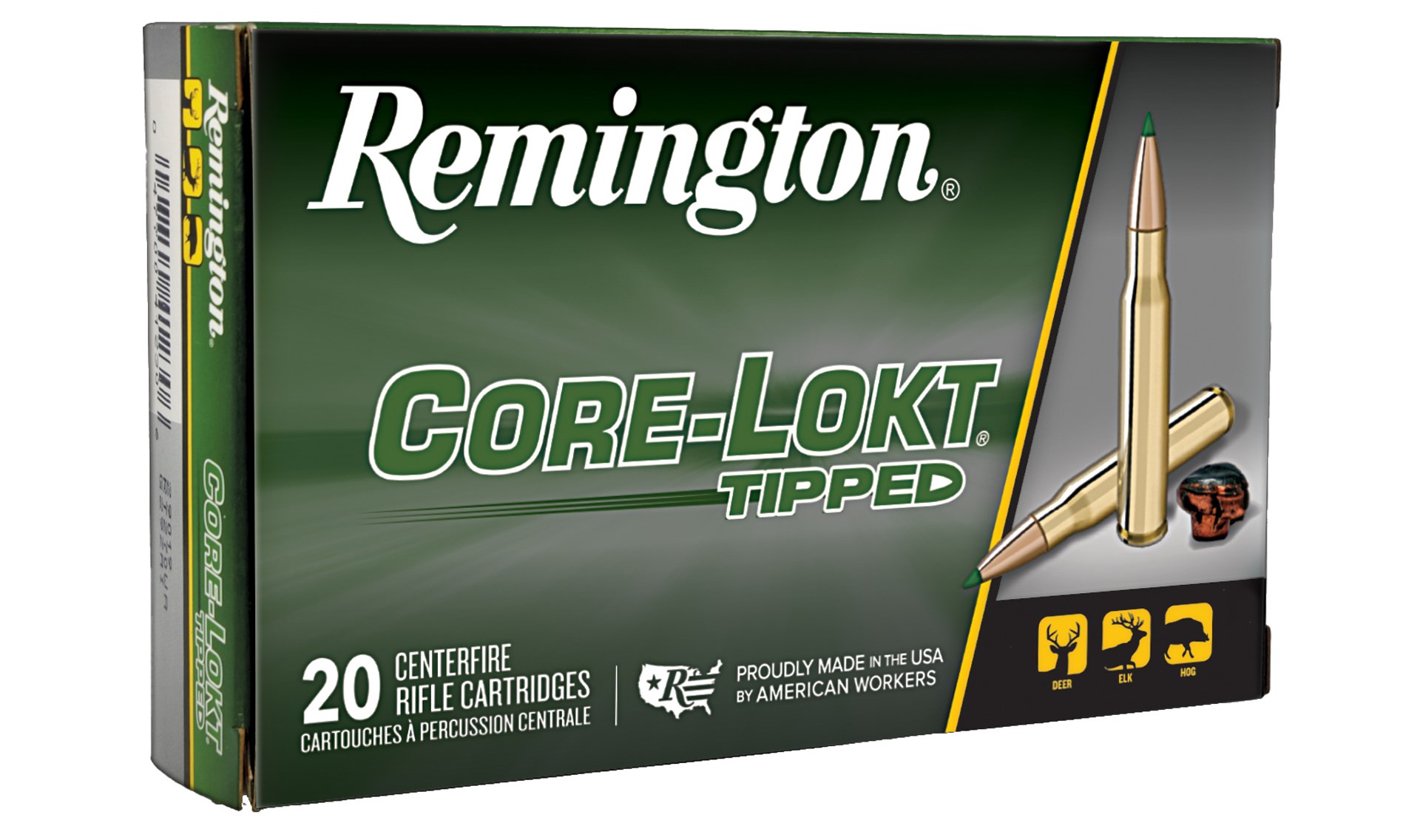 Field Editor John Haviland has decades of history with the low-cost Core-Lokt line, and his testing of the new Core-Lokt Tipped ammunition found it to be even more of a good thing, as it provides superior external ballistics while retaining the same effective terminal performance for which the bullets are known.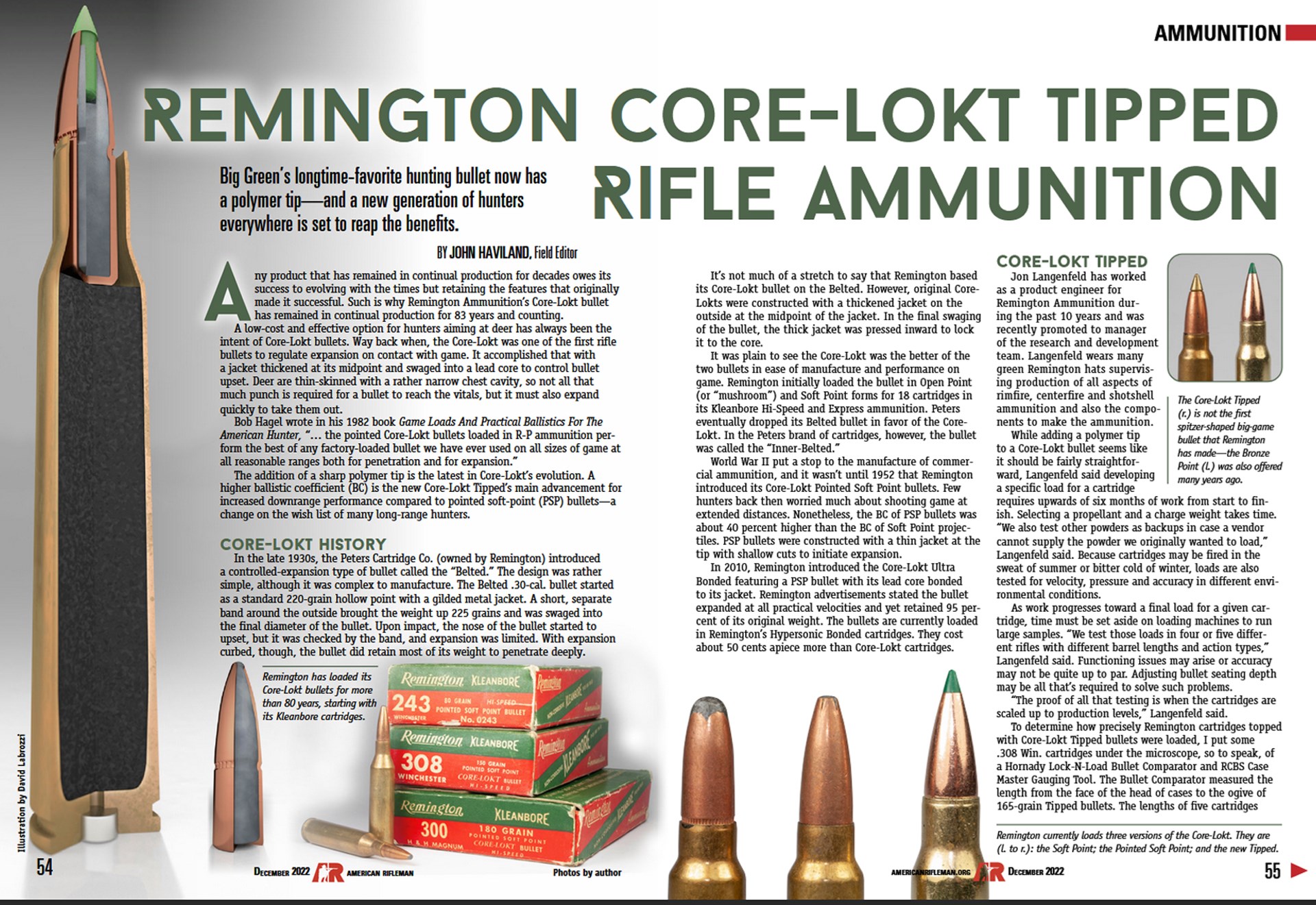 "Increased downrange performance is accomplished with the Tipped bullet's better ballistics, not by firing a regular bullet from a larger cartridge with more propellant to achieve that higher velocity," he explained. "A 180-grain Tipped bullet, fired at 2,745 f.p.s. from a .30-'06 Sprg. has only about 3" of additional drop at 400 yards compared to a .300 Win. Mag. firing a 180-grain PSP bullet with a muzzle velocity of 2,980 f.p.s."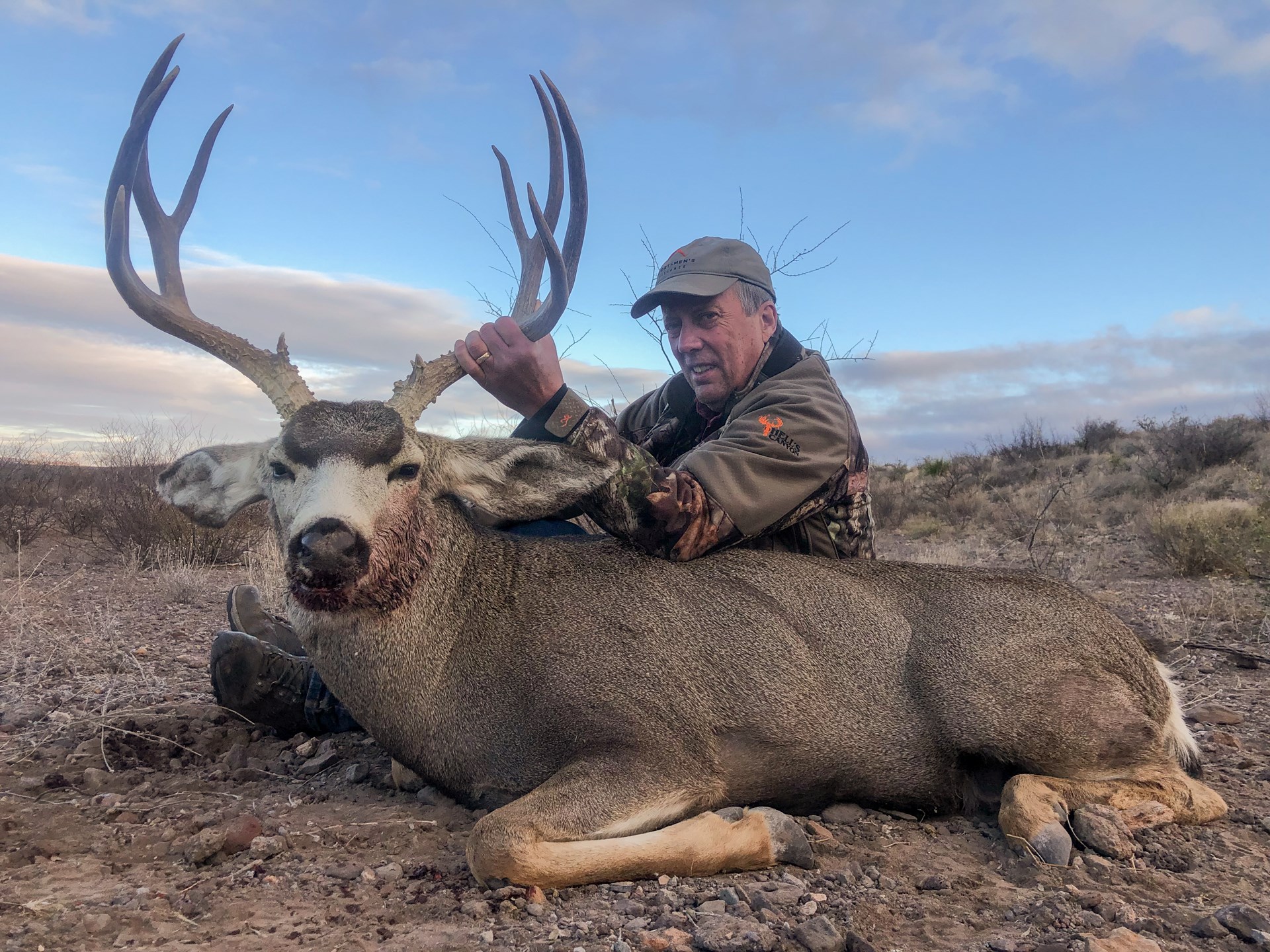 The author is seen here with the mule deer buck he harvested using a Core-Lokt Tipped bullet fired from a .308 Win. rifle. The 165-grain bullet extracted from the deer retained 37 percent of its original weight.
For evolving with the times while remaining as effective as ever, we selected Remington Ammunition's Core-Lokt Tipped loads as Ammunition Product Of The Year.
To learn more about Remington's Core-Lokt Tipped ammunition, visit remington.com.
---
About the Golden Bullseye Award:
The Golden Bullseye Awards were created two decades ago to recognize quality, innovation and value within the firearm industry, with the editors of the NRA Publications Division convening annually to nominate and select the standout performers from the previous year's crop of new products. The discussions can get animated at times—as each year there are always more new guns, ammunition, optics and accessories worthy of accolade than we could possibly call out—but consensus eventually results in winners being selected, with the passionate back and forth serving as evidence of the firearm industry's health and innovative spirit.