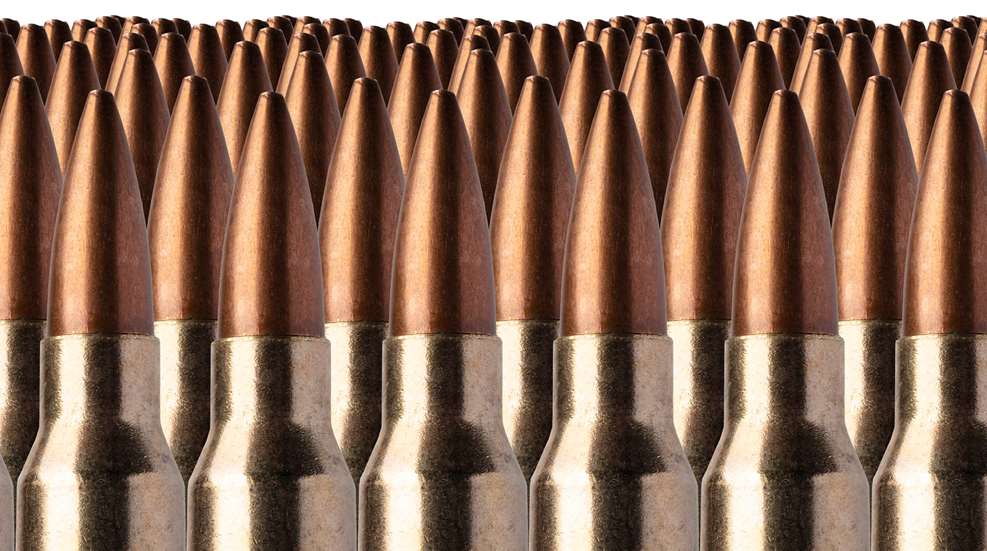 The pace of new cartridge introductions from major manufacturers has increased dramatically in the past five years, and the trend shows little signs of slowing. Even this partial list of those standardized and approved by the Sporting Arms and Ammunition Manufacturers' Institute (SAAMI) demonstrates the age of rapid development enjoyed by today's enthusiasts. 
In 2018, for example, Federal's new .224 Valkyrie centerfire cartridge was standardized and accepted by SAAMI. The cartridge—which is based on a 6.8 SPC case necked down to .22 caliber—was created specifically for the AR-15 platform. Its design, however, allows the use of heavier, more ballistically streamlined bullets for more energy than delivered by .223 Rem. The same year, Hornady rolled out the 6.5 mm PRC (Precision Rifle Cartridge) and its bigger brother, the .300 PRC. The name was a wise choice, as it turns out, because it gained favor with precision shooters and competitors almost overnight.
Improved performance is the recurring theme throughout this list. Whether developed for semi-automatics, bolt rifles, lever guns, pistols or single-shots, there's a reason these firms spent thousands of dollars and manpower hours in researching and bringing these new cartridges to market. There is arguably, one exception to that trend, though.
In 2019, SAAMI standardized the 1 3/4" shotshell when Federal submitted its loads for acceptance. The "shorties," as they're often called, have been around for at least a decade. Despite that tenure, there had been no official maximum pressures or precise dimensions officially recognized. SAAMI, which has been in that business since 1926, took care of it that year. Also, in 2019, Winchester's straight-wall .350 Legend cartridge was endorsed by the organization.  
In 2020, Wilson Combat's .300 HAM'R was approved. Then that pace of new cartridges increased dramatically. The 2021 list includes the .429 DE (Desert Eagle) from Kahr, .300 Norma Mag. (Ruag Ammotech), .338 Norma Mag. (Ruag Ammotech), .277 Fury (SIG Sauer), 6.5 mm Weatherby Rebated Precision Mag. (Weatherby) and 6.8 Western (Winchester).
The next year, SAAMI approved its first composite case with True Velocity's 6.8 mm True Velocity Composite. In 2022, the organization also standardized the 6 mm GT from Hornady and Federal's .30 Super Carry.
We're just beginning the third month in 2023, and SAAMI has already signed off on the .338 Weatherby Rebated Precision Magnum, Federal's .360 Buckhammer and Winchester's .400 Legend, and Hornady added a 7 mm PRC to its growing family of cartridges.
With the recent volume, odds are good a company or cartridge has been overlooked—or standardized shortly after this article appeared. Regardless, there's no denying the industry is hard at work, giving gun owners more options than ever before.