Support NRA American Rifleman
DONATE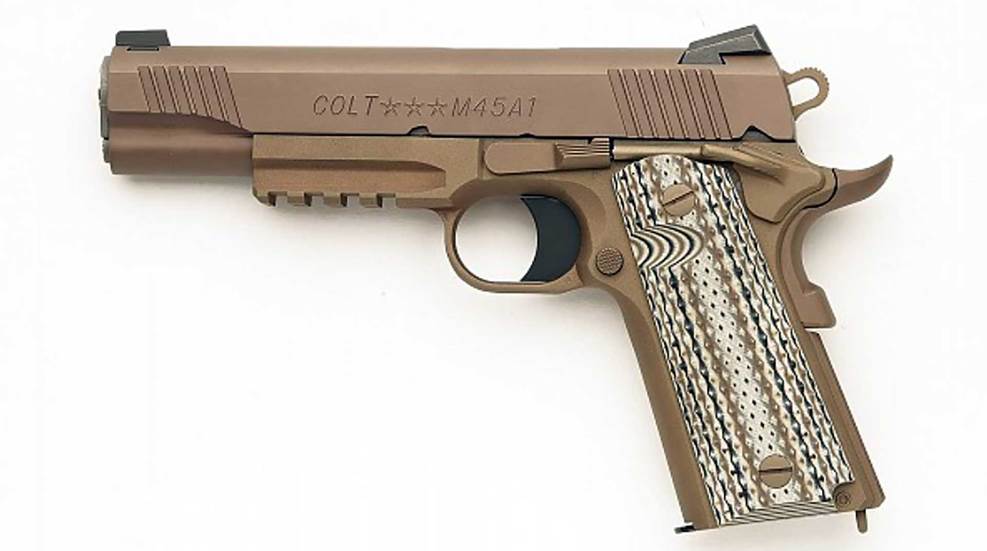 In Oct. 2016 the U.S. Marine Corps announced Glock 19s would replace the .45 ACP-chambered Colt M45A1s carried by members of its Marine Expeditionary Unit Special Operations Capable (MEUSOC) teams. The Picatinny-railed 1911s were officially adopted by the elite troops in 2012, and featured all the special touches required by those operating on or behind the front lines in the global war on terrorism.
Fans of the 1911 expressed their disgust as nearly 4,000 of the handguns were de-commissioned. The silence was deafening, though, when they became available and Colt continued to produce a civilian variant. At more than 100 years old, there's undeniable attraction to the John Moses Browning design, even brand new ones with elegant upgrades that enhance performance without compromising his vision. Scarcely mentioning the soon-be-collectible kept demand low, and availability proportionately high.
"I was able to lay my hands on one of the decommissioned M45A1s to examine and evaluate it," one author for American Rifleman wrote two years ago. "These decommissioned Colts will continue to be a hot item among both shooters and collectors for the foreseeable future. The pistols are exceptional purely as shooters, and scarce and significant for several military and historic reasons. We are fortunate that they found their way onto the public market."
Models mustered out of the Marine Corps are scarce today and fetch lofty prices, but factory-fresh models with nearly identical features are still available from Colt. They feature Novak three-dot night sights, M1913-spec Picatinny rail and Decabond brown coating with nicely matching Desert Tan G10 grips.
Barrel length is 5 inches, dual recoil springs reduce perceived recoil and magazine capacity is seven rounds. A slight bevel at the magazine well enhances reload speed and the thumb safety is ambidextrous. Weight of the gun, empty, is listed at 40 ounces. MSRP comes in at $1,699.