Support NRA American Rifleman
DONATE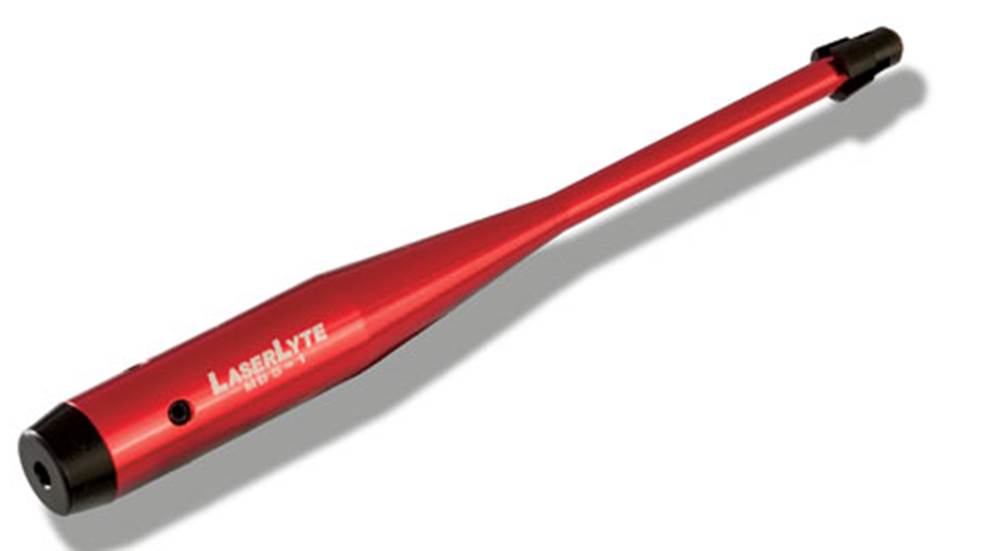 5/6/2013
Whether a high-powered optic, laser, or iron back-ups, mounting new sights on a firearm becomes a whole lot easier, and more efficient, if they are zeroed to a laser bore sight before fine tuning at the range.
The Laserlyte MBS-1 is my bore sight of choice because it can be used on nearly every gun that comes through the office, from .22 to .50 cal., and emits a bright red beam that is easy to pick up through a scope or match up with another laser sight.
The laser's body has a tapered rear extension that attaches to an expanding collet; once inside the barrel, the sight can be tightened until the collet fits snug, providing a steady base for the bore sight. Activated by a roll switch near the front of the unit, the MBS-1 is powered by three No. 393 batteries that can provide an hour and a half of continuous runtime. Price: $65.
Contact: LaserLyte; (928) 649-3201; www.laserlyte.com.