posted on January 10, 2015
Support NRA American Rifleman
DONATE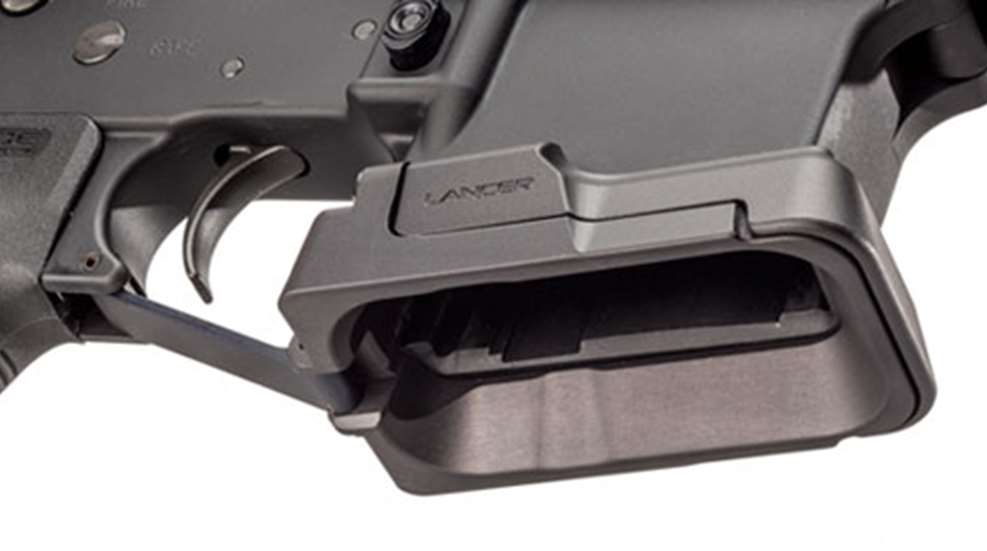 Where Can I Get ... user-installed, flared magazine well adaptors for AR-15-style rifles... ?

An enlarged and flared magazine port on an AR-style rifle makes magazine changes easier and faster to accomplish by providing both a larger opening and internal side ramps that help guide the magazine up into the well. These advantages have prompted many manufacturers to offer customized lower receivers designed with that feature, especially on competition-style firearms, but such components can cost a premium and, because an AR lower is considered a firearm, make them subject to federal and local regulations.

For current AR owners seeking to enhance a mil-spec magazine well, Lancer Systems has developed the Adaptive Magwell. No gunsmithing is required to install the aluminum adaptor, which consists of two segments that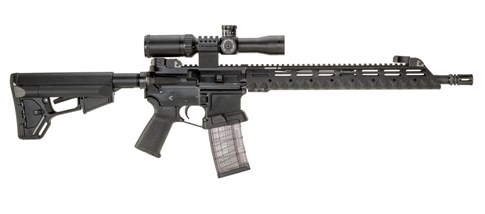 slide together over the lip of the existing magazine well. They are tightened together via two hex-head screws.

The end result is a magazine well that is approximately twice as large as the original, with smooth, angled internal walls that facilitate insertion. The system also makes use of a mil-spec AR's winter trigger guard; the rear portion of the adaptor attaches to the trigger guard with a detent pin, and a port on its bottom rear allows the hinged trigger guard to engage its detent pin—the whole arrangement results in an appreciably expanded trigger access window. Installation, from opening the package to snapping the trigger guard into place, took me less than 90 seconds, and the fit, function, construction and appearance of the Adaptive Magwell are all of the first order. Price: $100. Contact: Lancer Systems, 2800 Milford Square Pike, Quakertown, PA 18951; (610) 973-2600; lancer-systems.com.