Support NRA American Rifleman
DONATE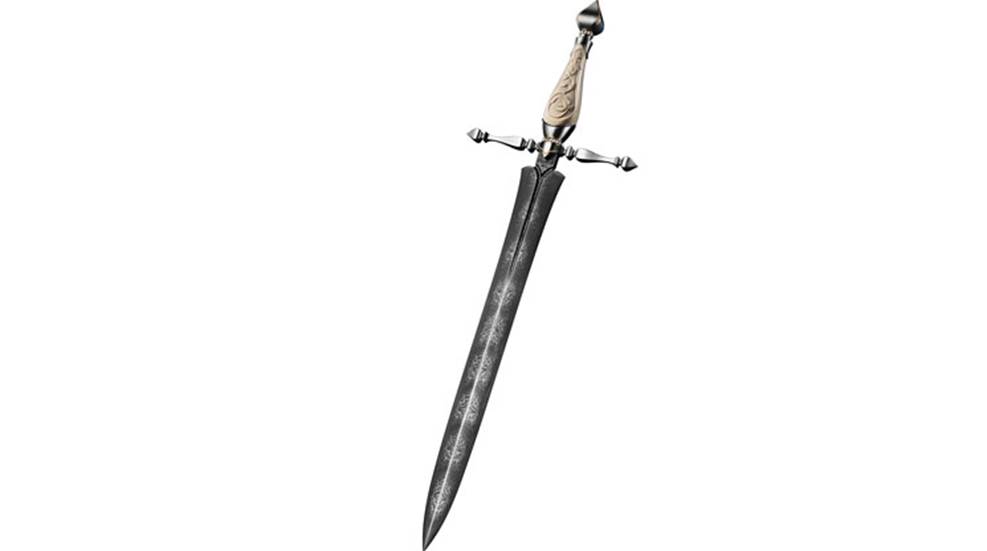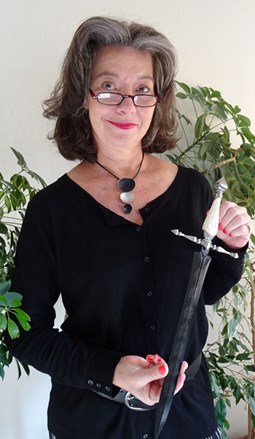 Lady Liberty's Steel III: Isabel—Freedom's Web, a one-of-a-kind 19.75" Damascus dagger by American Bladesmith Society Master Bladesmith Véronique Laurent, will be auctioned off at the National Rifle Association's 13th Annual NRA Women's Leadership Forum (WLF) Luncheon and Auction during the 2019 NRA Annual Meetings & Exhibits in Indianapolis, Ind.. The knife will be offered courtesy of Knife Rights, a knife advocacy organization similar in purpose to NRA.
Called "the second front in defense of the Second Amendment" by NRA Executive Vice President Wayne LaPierre, Knife Rights was formed in 2006 by Doug Ritter as a grassroots organization dedicated to preserving the rights of America's knife owners. Since then, Knife Rights has played a substantial role in influencing public policy regarding knives, counting 30 legislative victories in 22 states, plus Congress. 
Knife Rights Chairman and Founder Doug Ritter remarked, "we are indebted to Master Bladesmith Véronique Laurent for her extraordinary generosity in supporting Knife Rights and the NRA Women's Leadership Forum." Said Sue Ritter, Knife Rights Director of Advancement, "we are honored to be able to support the WLF's efforts to engage more women in our joint fight for freedom."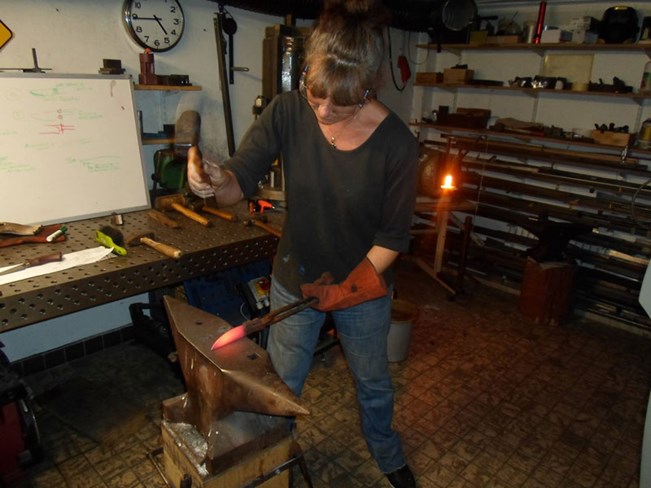 The third "Lady Liberty's Steel" series dagger that Knife Rights has donated to the WLF, Lady Liberty's Steel III: Isabel—Freedom's Web, is exquisitely crafted, featuring 24-karat gold inlay on the hilt and pommel, and a handle constructed from exhibition-grade interior-fossil mammoth ivory. Created by American Bladesmith Society Master Bladesmith Véronique Laurent, one of only four female Master Bladesmiths in the world, the central forged mosaic spider-web pattern with which "Isabel" is imbued inspired the "Freedom's Web" moniker of the Knife Rights donation. It is intended to represent the interwoven web of enumerated and natural rights and freedoms that uniquely protect Americans, and for which the Second Amendment serves as the ultimate protection.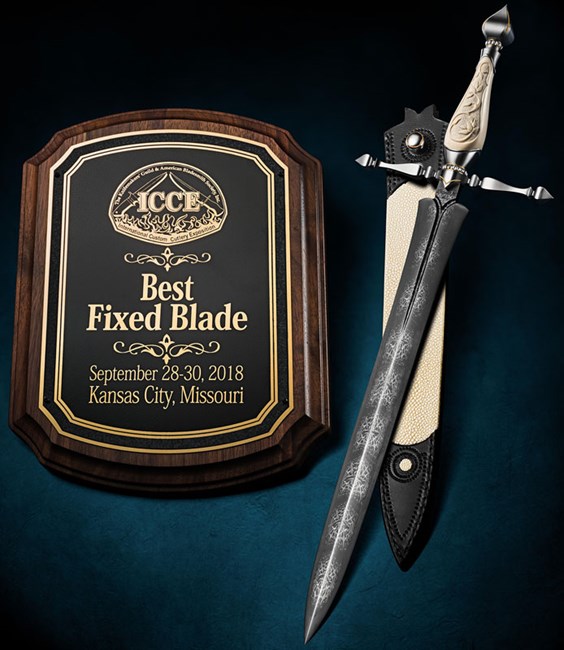 Before its delivery to Knife Rights last year, "Isabel—Freedom's Web" won the Best Fixed Blade award at the International Custom Cutlery Exposition. So why is Ms. Laurent, who hails from Belgium, donating such a prized knife to benefit the NRA Women's Leadership Forum? To put it bluntly, it is because of attitudes. While in Europe, Ms. Laurent comes constantly against the misguided viewpoint that "girls do not make knives." In America, things are different. When Ms. Laurent attended the 2013 BLADE Show in Atlanta, Ga., her gender did not matter. Instead, each person she met, knifemakers and collectors alike, enthusiastically encouraged her. In her own words, "the United States gave me the chance to make a living as a knifemaker. The NRA stands for freedom and that freedom was welcoming to me."
For tickets to the WLF Luncheon at which this knife will be auctioned, please visit nrawlf.com.