Support NRA American Rifleman
DONATE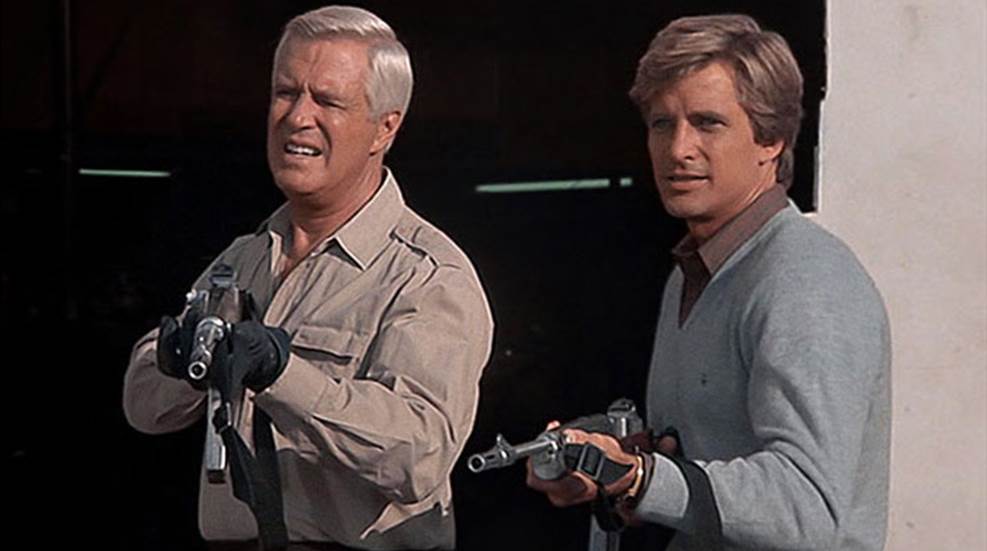 Gallery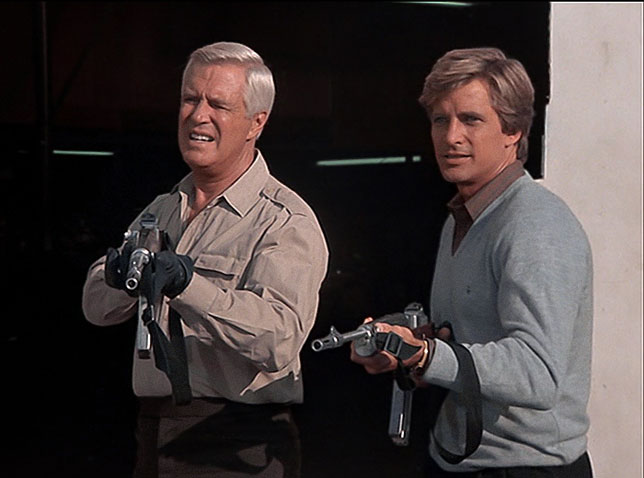 No. 1—The A-Team
So many different firearms were used in the 1980s hit "The A-Team" that it's impossible to list them all. For five seasons, the wrongly accused foursome used rifles, handguns, submachine guns and shotguns to bring justice for the little guy while trying to stay out of jail. And the best part had to be that regardless of the number of explosions or rounds fired, nobody ever got seriously hurt except for the occasional flesh wound of a team member.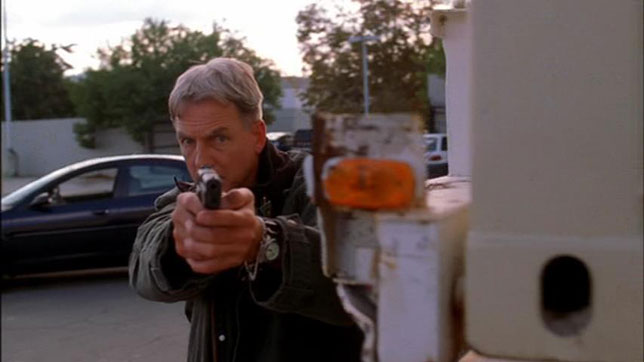 No. 2—NCIS
Hollywood has long dramatized actual law enforcement organizations, such as the Naval Criminal Investigative Service (NCIS), for entertainment purposes. Through eight seasons of "NCIS," multiple firearms have been used by the cast, though the SIG Sauer P228 in 9 mm has remained the standard issue sidearm. Of course, since the lead character Gibbs, played by Mark Harmon, is a former Marine sniper, the show has also showcased numerous rifles including the M40A1 Sniper Rifle that Gibbs has used to make some amazing shots.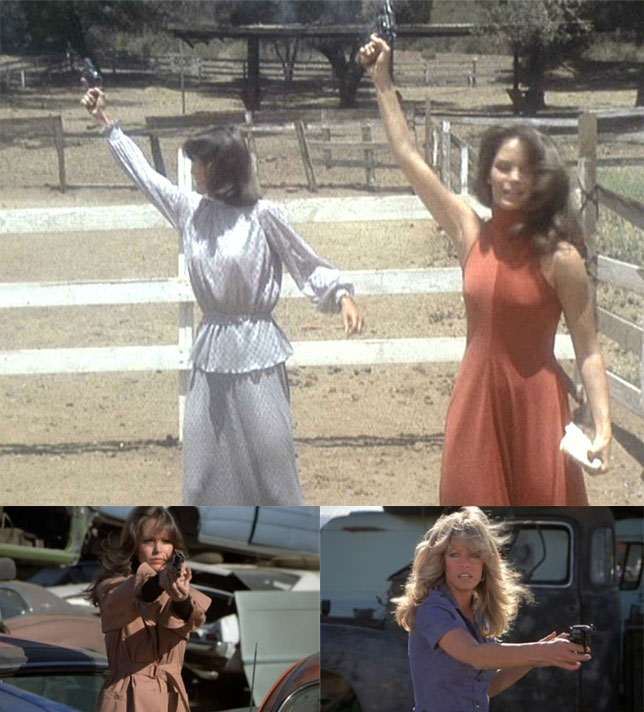 No. 3—Charlie's Angels
Sure, guns weren't an essential part of the show, and the Angels really didn't know how to use the guns they had, but they sure looked good holding them. For six seasons, with multiple casting changes, "Charlie's Angels" fought crime for a never seen, but caring boss. Interestingly, this was the first TV show to put women in strong, leading roles traditionally held by men.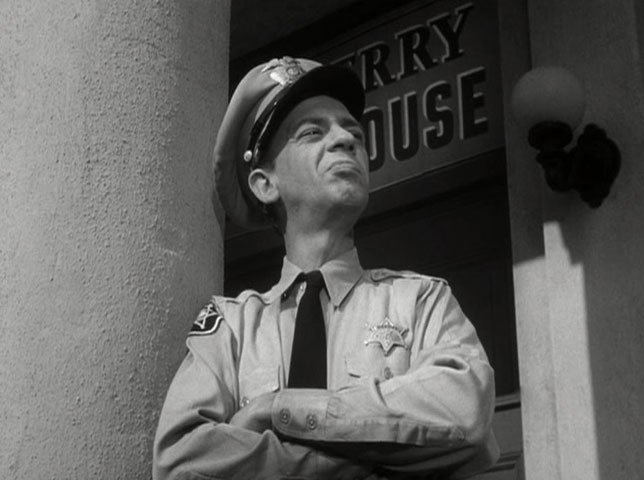 No. 4—The Andy Griffith Show
From 1960 to 1968, Andy Griffith portrayed small-town sheriff Andy Taylor as a down-to-earth, common sense kind of guy who had to deal with the comedic gaffs and problems of the townsfolk, his son, his aunt and his very inept deputy, Barney Fife. Throughout the show's run, Taylor almost never carried a gun, but his deputy did, though there is some dispute whether Barney carried a Colt .38 or a Smith & Wesson M&P .38. It doesn't really matter which is correct since the only time the gun discharged was unintentionally, and he was only allowed to carry one round in his shirt pocket for emergencies.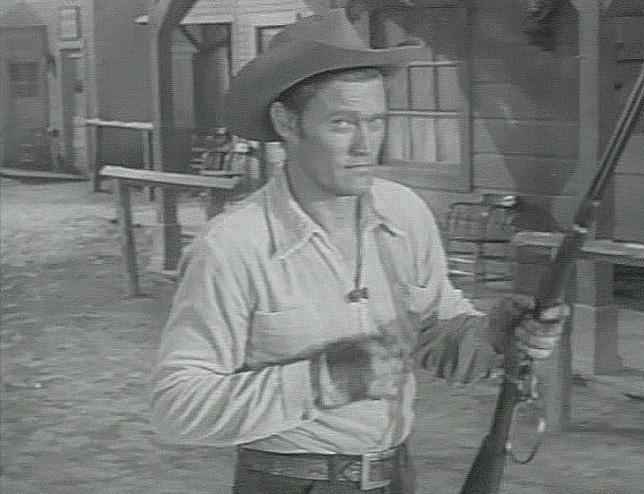 No. 5—The Rifleman
Starring Chuck Connors as Lucas McCain, "The Rifleman" was set in the 1880s in the New Mexico Territory. "The Rifleman" maintained the fundamental theme that people deserved a second chance and promoted fair play, neighborliness and equal rights. Though McCain was well-versed in the use of a sixgun, he and preferred to handle all gun action with his modified Winchester 1892, which allowed for the rapid fire that McCain showcased during the opening credits.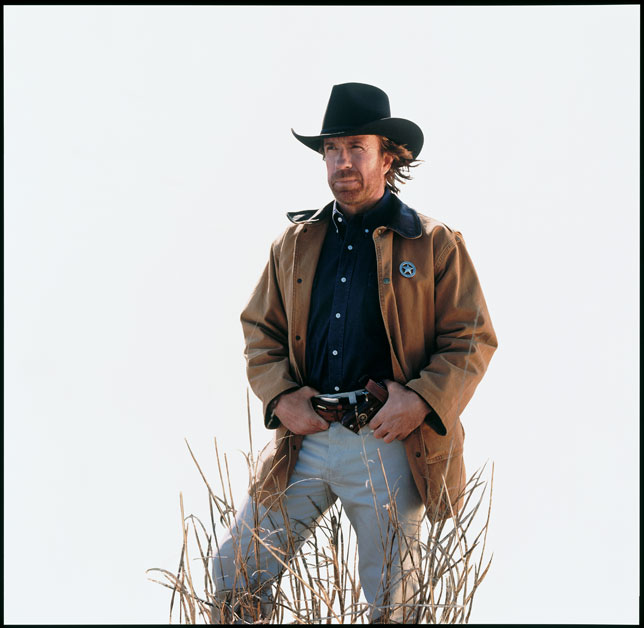 No. 6—Walker Texas Ranger
Played by martial arts expert Chuck Norris, Cordell Walker used his hands and feet far more than he did his gun, even though he always had one on his hip. For most of "Walker Texas Ranger's" nine seasons, Walker carried a Taurus PT92 with custom pearl grips and the Ranger Star engraved on them, though he started the show with a Smith & Wesson Model 29. Of course, the criminals Walker and his team chased had guns and often tried to use them to take Walker out, but his hands and feet were always faster.
No. 7—Miami Vice
During the first season of "Miami Vice," Sonny Crockett, played by Don Johnson, carried a specially made Dornaus & Dixon Bren Ten in a Galco Miami Classic shoulder holster under his sport coat. In fact, Tom Dornaus personally built two specifically for the show. While the Bren Ten typically fired a 10 mm cartridge, Crockett's guns were fitted to fire .45 caliber blanks. After Dornaus & Dixon went bankrupt, Crockett switched to a Smith & Wesson 645 and then later to a Smith & Wesson 4506 to clean up the streets of Miami.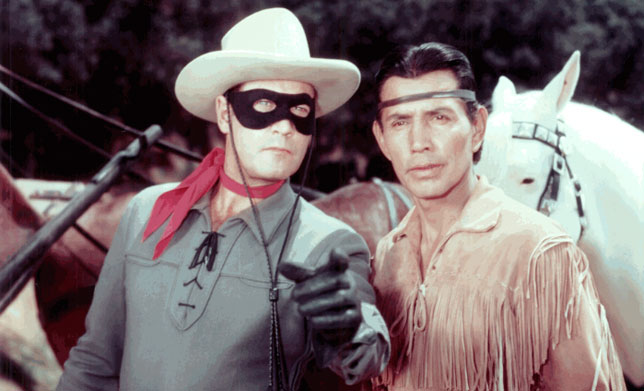 No. 8—The Lone Ranger
"The Lone Ranger" started as a popular radio show before transferring over to TV where it became ABC's first true hit. Primarily aimed at children, The Lone Ranger exemplified clean living, upstanding character and righteous purpose, while wielding twin Colt revolvers loaded with his trademarked silver bullets, which he used to bring the bad guys in alive.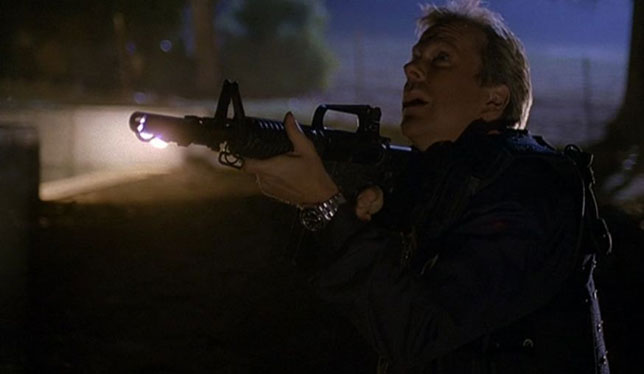 No. 9—24
"24" followed a full day in the life of Jack Bauer's, played by Kiefer Sutherland, as he raced against time to stop terrorist plots, presidential assassinations, and pending nuclear and biological attacks in real-time narration using a variety of firearms. Bauer's "the end justifies the means" attitude glued viewers to their seats, earned the show 20 Emmys during its eight-season run and made it the longest-running espionage-themed drama on TV.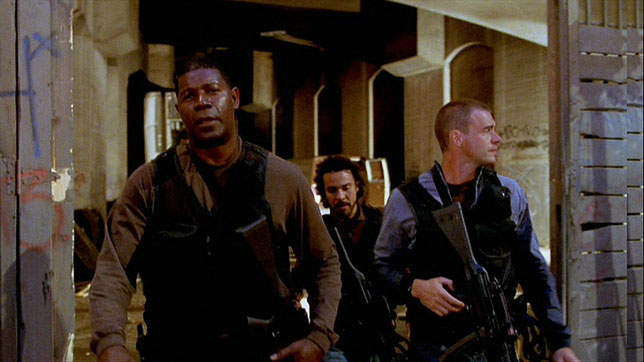 No. 10—The Unit
While "The Unit" only lasted a few seasons, during that time they used a variety of guns to protect the interests of America from enemies both foreign and domestic. The series was based on the book "Inside Delta Force," which was written by Delta Force founding member Eric Haney who also served as a technical advisor on the show. However, even he couldn't teach the true skills of a Delta Force operator to the actors who often exhibited their lack of skills with firearms.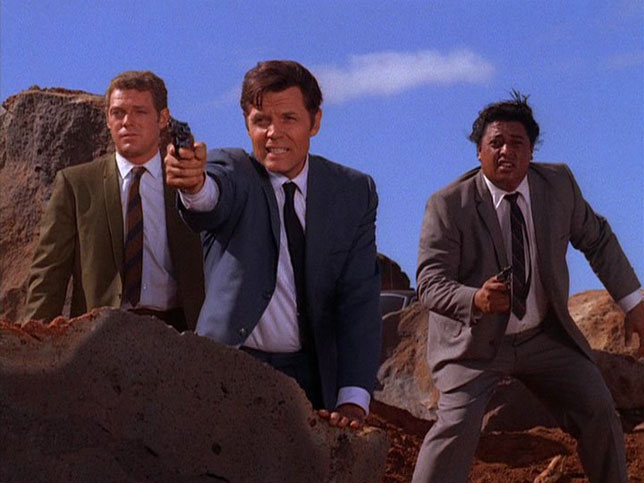 No. 11—Hawaii Five-O
"Hawaii Five-O" was a crime drama based around a special Hawaiian police unit. The show lasted so long that syndicated reruns were airing before the show ended in 1980. Using Smith & Wesson revolvers, 1911 pistols and even a Mauser 98 Sporter, Five-O dealt with organized crime and spy rings usually ending with McGarrett's catch phrase: "Book 'em, Danno." One of the most popular shows throughout the 1970s, "Hawaii Five-O" has even spurred a remake that follows a basic premise of the original show in which firearms are also prominent.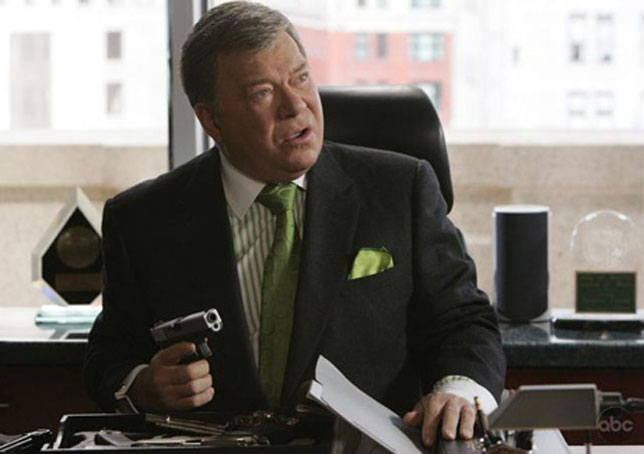 No. 12—Boston Legal
For a show about lawyers in a traditionally liberal town, there were quite a few guns in "Boston Legal." Of course, most of them were shown in the hands of William Shatner, who played eccentric Conservative Republican Denny Crane on the show that was nominated for multiple Emmys and Golden Globes during its five-season run. In its final season, Crane utters "Thank God for guns, huh Jerry?" right after fending off an armed robber, forever endearing this character with the gun crowd.