Support NRA American Rifleman
DONATE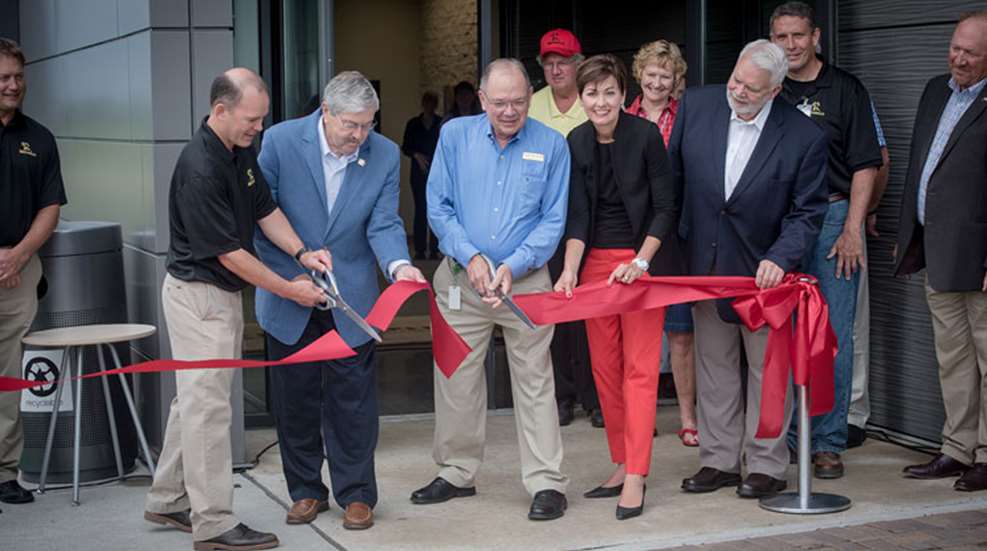 With nearly 400 eager customers lined up outside awaiting for the festivities to begin, Brownells opened the doors to its first retail store on June 11, 2016.

The grand opening of the Grinnell, Iowa, store kicked off with Iowa Governor Terry Branstad, Lt. Gov. Kim Reynolds and Grinnell Mayor Gordon Canfield in attendance before company owners Frank and Pete Brownell cut the ceremonial ribbon.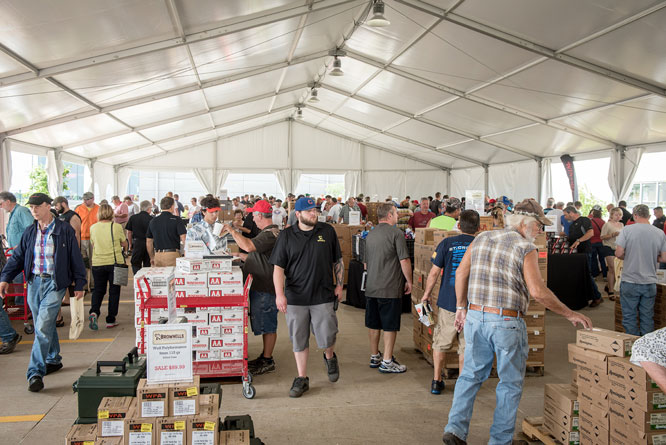 By the end of the day, as many as 4,000 people had turned out for the opening, during which customers enjoyed in-store activities with free hats given to the first 100 customers, along with prizes and sales pricing on an array of merchandise. In addition, a tent for vendors was set up outside where customers were able to visit with factory representatives from popular companies like Apex, Benelli, Beretta, H&K, Hornady, Leupold, Trijicon, Streamlight, SureFire and more. There was even an appearance by Brownells ambassador and The Incredible Hulk star Lou Ferrigno.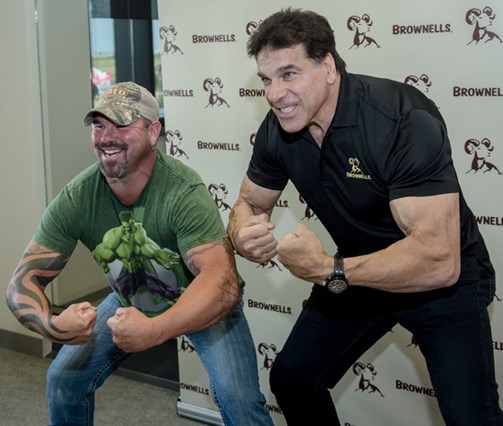 Brownells, long known for its famous "Big Book" catalog and online shopping offerings (all in-stock products are offered in the store), finally realized its vision for a brick-and-mortar store, but it didn't happen overnight. The company has come a long way since its start in a Montezuma, Iowa, warehouse. After realizing they needed to expand their distribution center and make it more inviting for customers, they moved operations to nearby Grinnell. Eventually, with support from the state and local governments, they were able to focus their attention on opening a retail store.
Now, with a "can't-miss" location right off of I-80, the Brownells name stands out. The store showcases about 1,400 new and used firearms, features an optics center, a heritage wall, and according to their website, is the only place in the world where customers can buy and customize a firearm on the spot.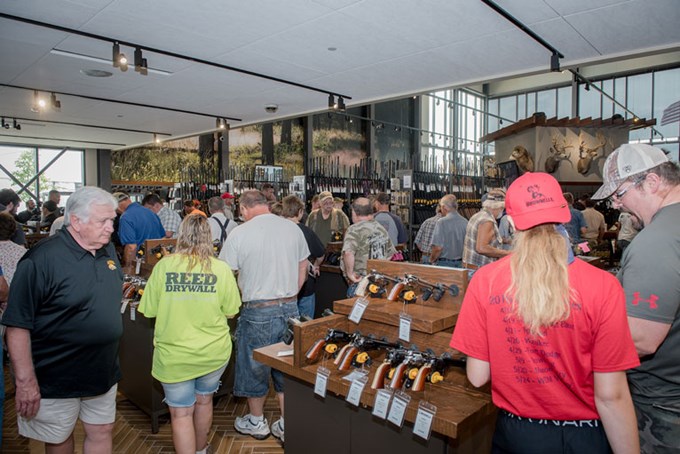 "Brownells has proudly served gunsmiths, do-it-yourselfers and gun owners with great parts and equipment for 77 years," said Pete Brownell, CEO of Brownells. "We've traditionally done business online and in catalogs, so the retail store is a new concept for us. The retail store helps us tell the story that we are more than a supply company for gunsmiths; we are also a company that sells firearms, ammunition, optics, reloading equipment and gun parts to anyone—inlcuding consumers—who have an interest."

As for the 7,000-sqaure-foot showroom, it's only a fraction of the size of the 200,000 square foot distribution center, giving customers plenty of options. There is even a tracking system in the warehouse that allows employees to find exactly what buyers are looking for.
To plan your visit or for more information visit brownells.com.