Support NRA American Rifleman
DONATE
Gallery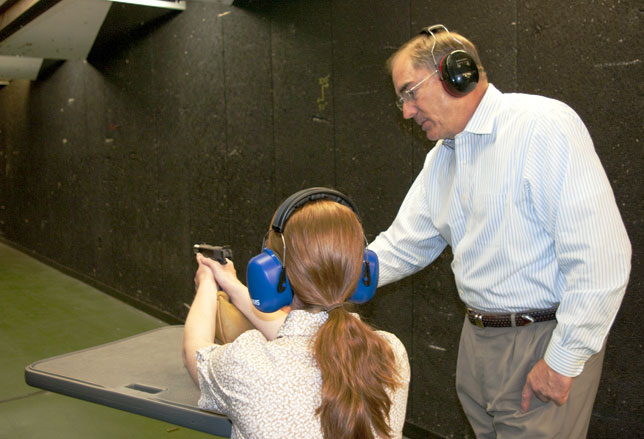 Rule No. 1
ALWAYS keep the gun pointed in a safe direction.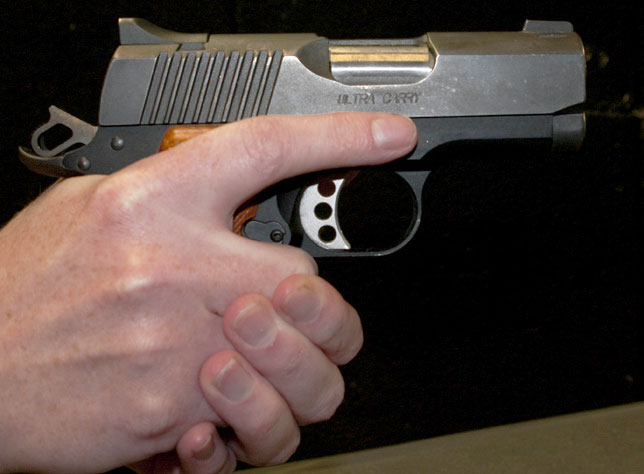 Rule No. 2
ALWAYS keep your finger off the trigger until ready to shoot.
Rule No. 3
ALWAYS keep the gun unloaded until ready to use.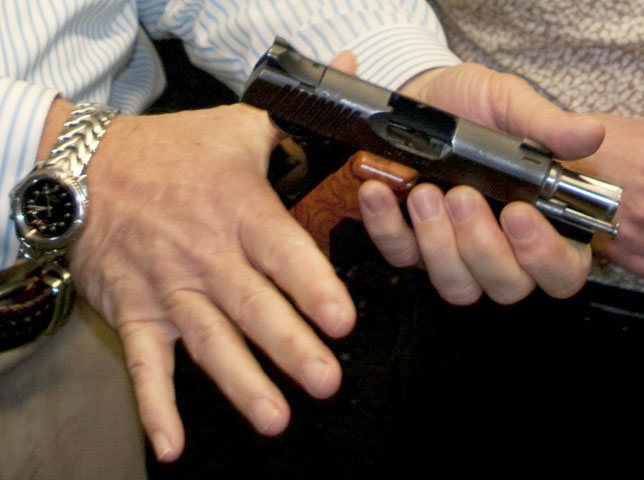 Grip
A good grip helps control recoil and allows for faster recovery. Grip a handgun high on the backstrap with the web of the hand and wrap the fingers around the stock.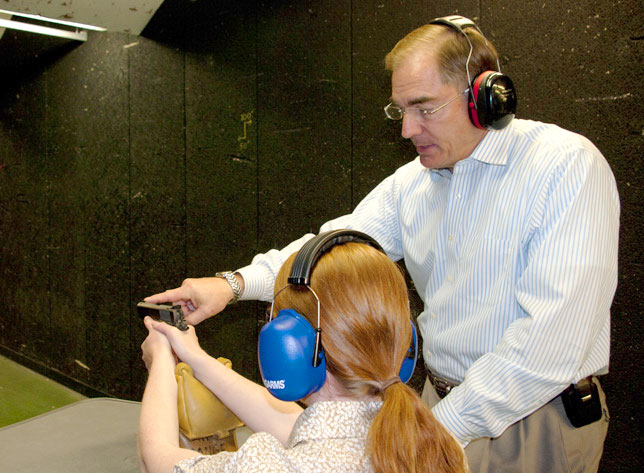 Aiming
The proper way to aim is to align the front sight at the same height and centered with the back sight and pictured against the target with the eyes' focused on the front sight.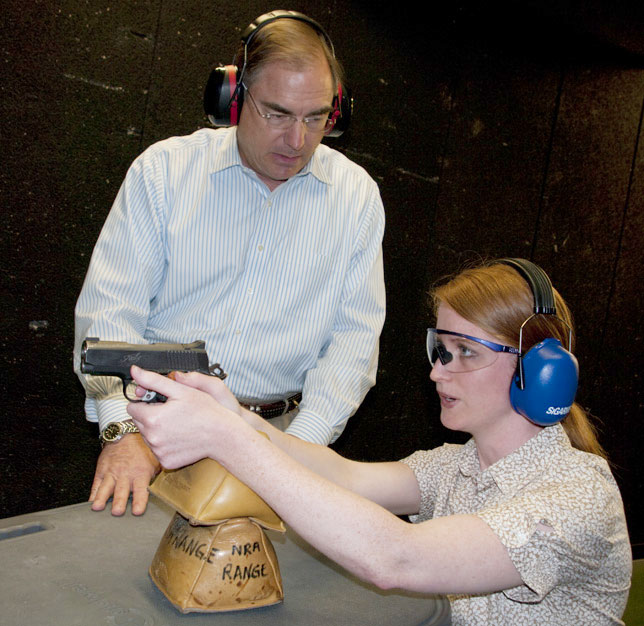 Breath Control
Learn breath control by taking a deep breath and letting about half of it out before holding as you squeeze the trigger.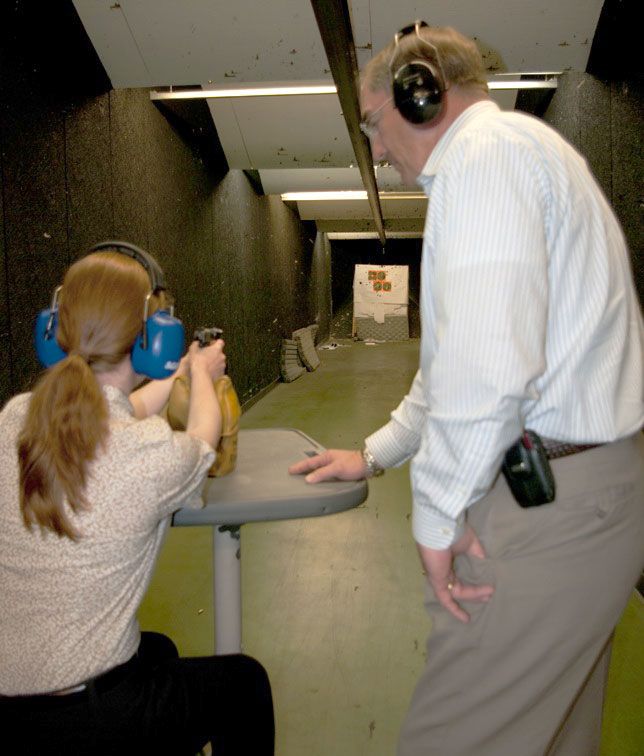 Hold Control
Keep the handgun still with a firm grip and a stable shooting position. Physical fitness and muscle tone is important for hold control.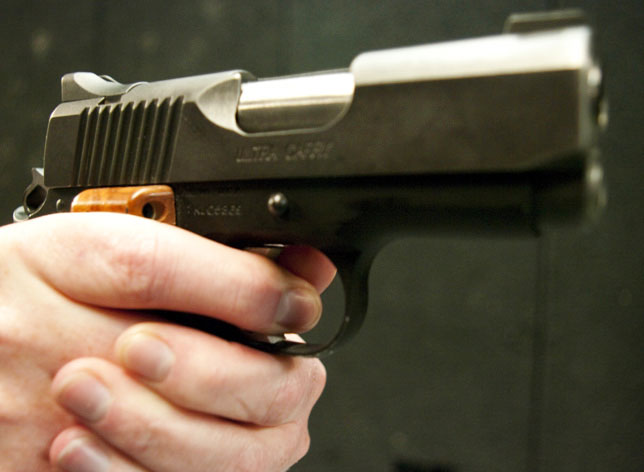 Trigger Control
The secret to trigger control is squeezing the trigger slowly and smoothly in a way that the shot comes as a surprise.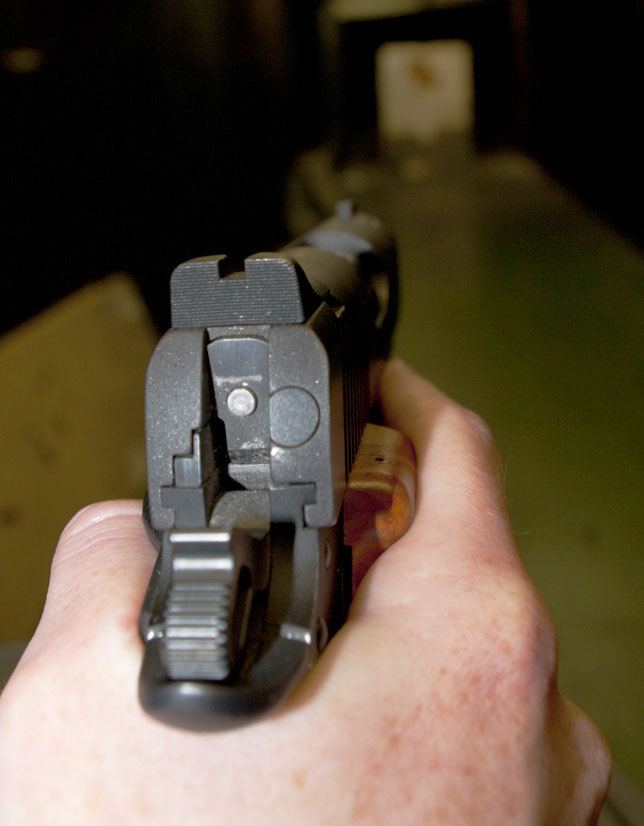 Follow Through
Implementing all shooting fundamentals before, during and after the shot the same way every time is good follow through.