Support NRA American Rifleman
DONATE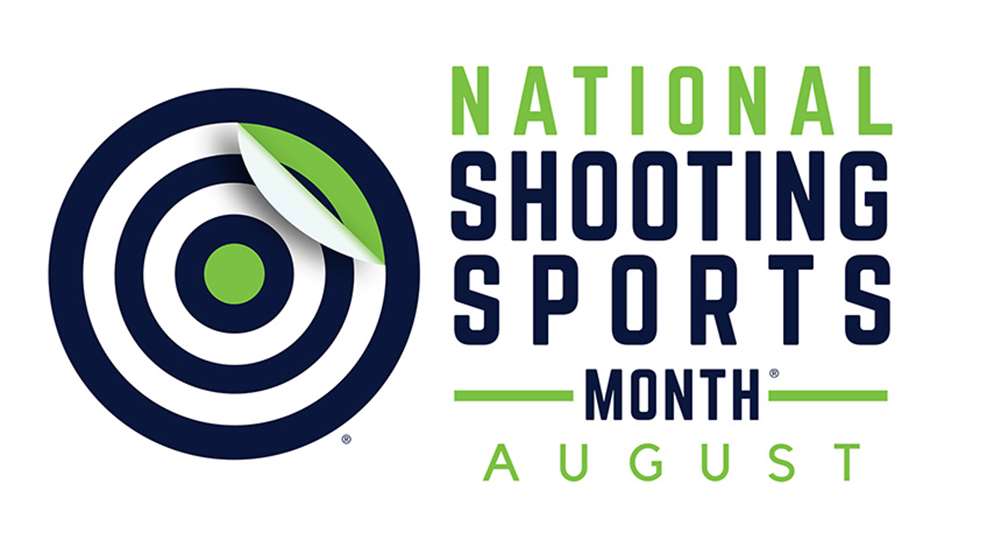 OFFICIAL WHITE HOUSE PRESS RELEASE

It's National Shooting Sports month and some of the industry's finest have partnered with the National Shooting Sports Foundation, the event's sponsor, to provide free Gearbox Giveaway incentives to enthusiasts who participate in the celebration. Simply provide your name, snail mail and e-mail addresses, birth date—required because some lucky entrants will claim a new gun—and indicate the number of people you will introduce to the sport.
The FN America Gearbox Giveaway, for example, includes one FN SCAR 20S rifle and an FN 509 Tactical pistol. Along with the hat, patch and T-shirts, total value is $5,632. SIG Sauer's package features one of its M400 TREAD rifles with a Romeo5 sight and much more. MSRP comes in at $3,304.64. Mossberg's MC1sc pistol, 590A1 Retro, 930 JM Pro-Series shotgun and an MVP Precision rifle chambered in 6.5 Creedmoor are also up for grabs. 
Want a Daniel Defense DDM4V7 and gear? Enter on the website, but don't ignore the chance to claim a trio of Glocks—G17, G43X and a Glock 34 Gen5. Add a Phoenix Weaponry AR-15  with Sightmark sight and introducing new shooters to the sport in August may require a bigger gun safe.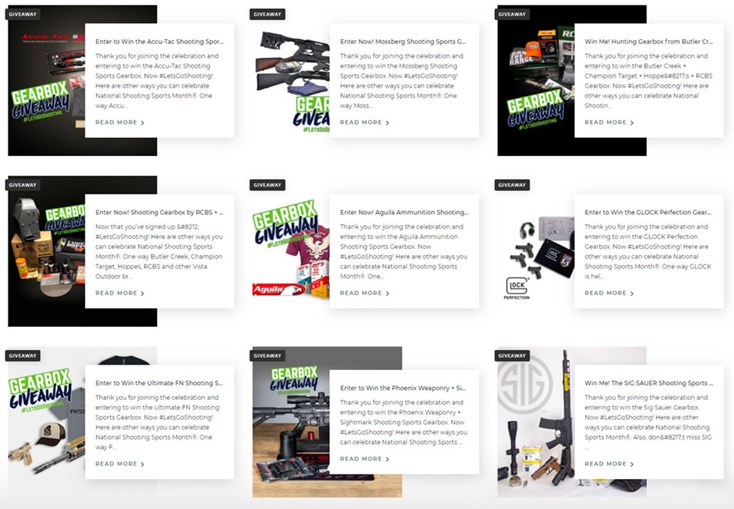 No one has overlooked those enthusiasts who think they already own enough firearms, even if their sightings are so unicorn rare that no one working at NRA Publications has ever met one. Aguila Ammunition understands there's still a need to feed those guns and is offering a package valued at $1,400 that includes enough .22 LR rimfire fodder to make even the stingiest enthusiast consider adopting a new firearm. An RCBS, Champion Targets, Hoppe's and Butler Creek giveaway includes a Supreme Master Reloading Kit and ChargeMaster Combo guaranteed to appeal to the cranks among us (you know the readers we're talking about) and for those too lazy to stuff cartridges into magazines at the range, the same firms are also offering an incentive that features the new ASAP Electronic Magazine Loader. Sorry, extension cord and/or generator not included.