Support NRA American Rifleman
DONATE
FN America has extended its Spring Cash Rebate and Bonus Gear Offers through April 30. The promotions were originally scheduled to close at the end of this month, but the company added another 30 days after record-setting participation.
Cash Rebates
Enthusiasts who purchase a new model of the FNS-9 Compact are eligible to receive a $30 cash rebate. The handguns are made in Columbia, S.C. "Geared for concealed carry, the FNS Compact exhibits bilateral controls and modular features to perform both on the range and in more discreet defensive roles," Anthony Vanderlinden wrote in his review of the line for American Rifleman.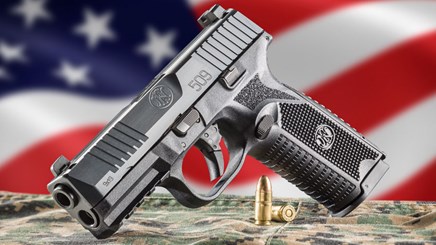 Purchase any new FN-15 carbine or rifle during the promotion and you could be eligible to receive a $75 rebate. The line comes in a variety of configurations and includes an 18"-barreled, 5.56 NATO-chambered Competition Rifle with sleek-looking blue anodized receiver.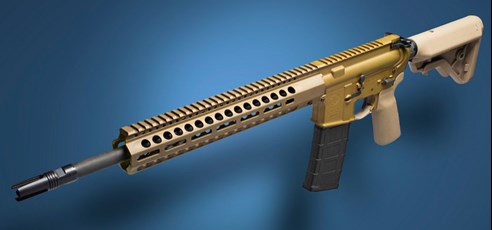 Image copyright Guy Sagi
Bonus Gear
Cash back isn't the only special deal FN America is offering this spring. Take home the right handgun and you can qualify for three free magazines, a total MSRP value of between $120 and $180.
Customers who purchase a new model of FN 509 Standard, FNX-45 Tactical or FN Five-seveN will be eligible to receive the trio of bonus magazines. Customers residing in states where magazine capacity is restricted to 10-rounds will receive state-compliant versions.
The FN 509 was the company's entrant in the U.S. Military's Modular Handgun System competition and, "Even though FN didn't win the big contract, the shooting public notched a win with the availability of the 509 pistol … , " American Rifleman Editor-in-Chief Mark Keefe wrote.  
The FNX-45 Tactical, a hammer-fired .45 ACP-chambered pistol with a threaded barrel, was spotlighted as our Gun of the Week last year. The FN Five-SeveN is chambered in 5.7x28 mm.  
Visit the Spring Cash Rebate and Bonus Gear web page to see the full list of eligible models and review its terms and conditions.