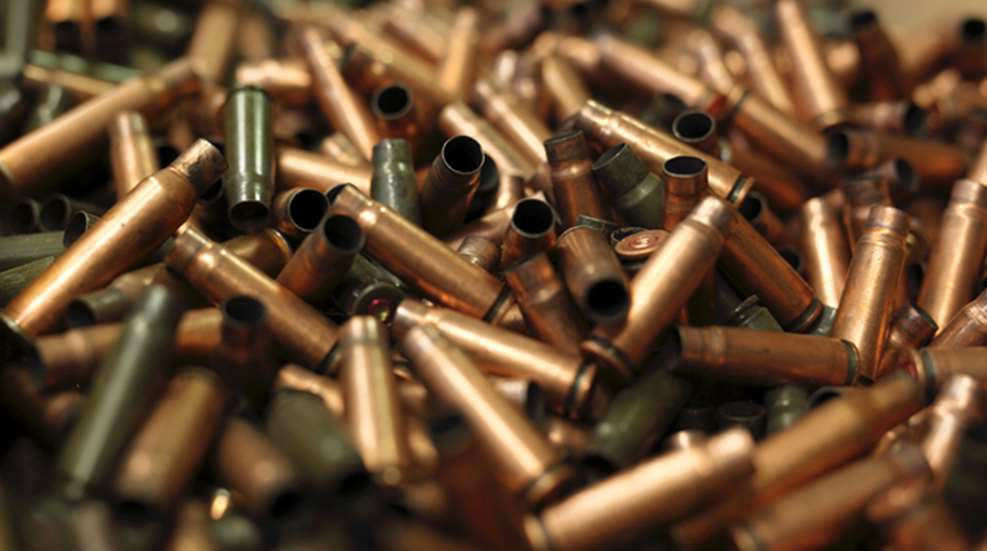 A pair corralled in Tennessee are charged with running a shell game that separated range owners from brass destined for recycling—and ultimately, is was a pair of cunning women who set the trap that caught them.
Local gun ranges collect a lot of spent casings. Reloaders routinely police part of the leftovers, when allowed, but the rest rarely goes to the landfill. The price of metal has skyrocketed and recycling can pay serious dividends—environmentally and financially. Where there's cash, unfortunately, there's also opportunity for criminals. 
An alleged con man arrived in Chattanooga, Tenn., in January, posing as an employee of a reputable recycler. When he offered a decent price of $2 a pound for spent brass to Kristi Manning, owner of Carter Shooting Supply, she took the offer. It needed to be weighed before cash exchanged hands, though. So, she agreed to let him drive off with roughly $1,500 worth of brass after making a copy of his driver's license, taking a photo of his truck's plates and checking that the cell phone number he provided worked.
He never came back. Calls weren't returned. It was a scam.
Manning filed a police report and called nearby recyclers and firearm dealers, including Aimee Smith and her father—who own nearby Shooter's Depot—to alert them about the fraud. When the alleged perpetrator called the Smiths, the two firearm-store-owning gals hatched a scheme, set it in motion and contacted law enforcement with full details on how their plot would unfold.
It worked, and Manning made positive ID that led to his arrest on the spot, as well as that of an accomplice. A truck stolen in another state was also recovered, the Times Free Press reports, and the pair also face charges of possession of a controlled substance.
TV networks looking for a new reality series worth watching should visit Chattanooga. I know I'd tune into this pair of gun store gals.