Support NRA American Rifleman
DONATE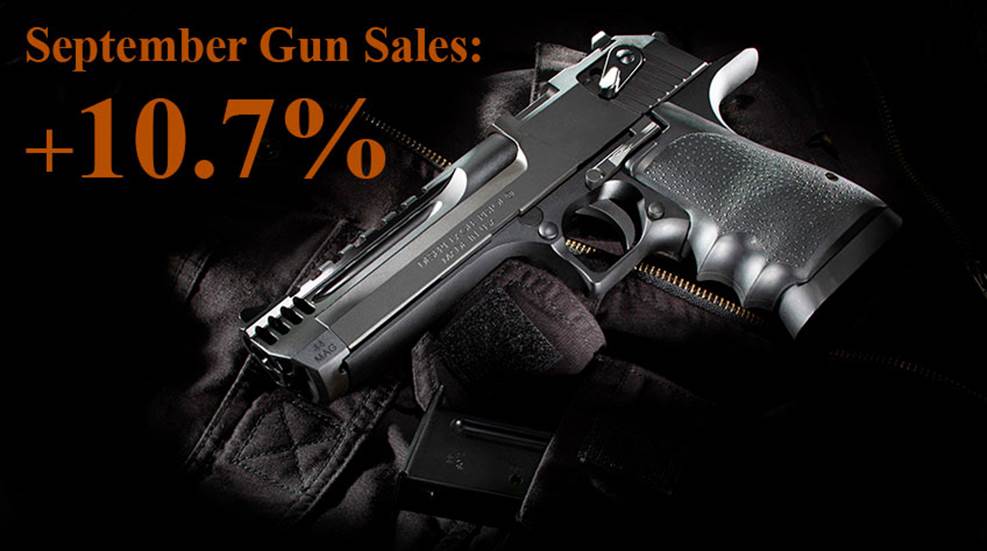 Fresh off August's gun-sales increase of nearly 16 percent, September's NICS figures indicate purchases last month were up more than 10 percent when compared to the same reporting period last year. May, June and July also posted gains compared to 2018, although they were more modest at 0.7, 3.8 and 1.6 percentage points, respectively.
The trend is a welcome news to an industry caught in a "new norm" in sales that followed 2016, when a record-shattering mark of roughly 15.7 million firearm purchases took place. Annual figures that followed the highwater mark dipped to 14 and 13.1 million.
Small Arms Analytics & Forecasting (SAAF) Chief Economist Jurgen Brauer explained in an Oct. 3 press release, "…the industry will be pleased, having seen excellent sales numbers in August and September that have brought this year's year-to-date unit sales just 100,000 units short of last year's sales-to-date (Jan. to Sept. 2018)." Five straight months of improvement—coupled with the approaching holiday-buying seasons—buoys hope that total sales this year could be better than 2018.
SAAF dissected September's NICS figures by category, estimating "…September 2019 U.S. firearms sales at 1,064,579 units, a year-over-year increase of 10.7% from September 2018. Likely handgun sales (536,306) increased year-over-year by 11.6% while single long-gun sales (439,468) increased year-over-year by 7.2%. All other likely background check-related sales (88,805) increased year-over-year by 24.7%."
The number of NICS background checks conducted by the FBI—reported by the agency monthly—include a variety of administrative uses, as well as a large volume of carry permits processed through the system. As a result, "total sales" reported by any source are only an estimate and should not precise. Further clouding the issue is the fact multiple gun purchases made at the same time count as a single transaction for reporting purposes.