Support NRA American Rifleman
DONATE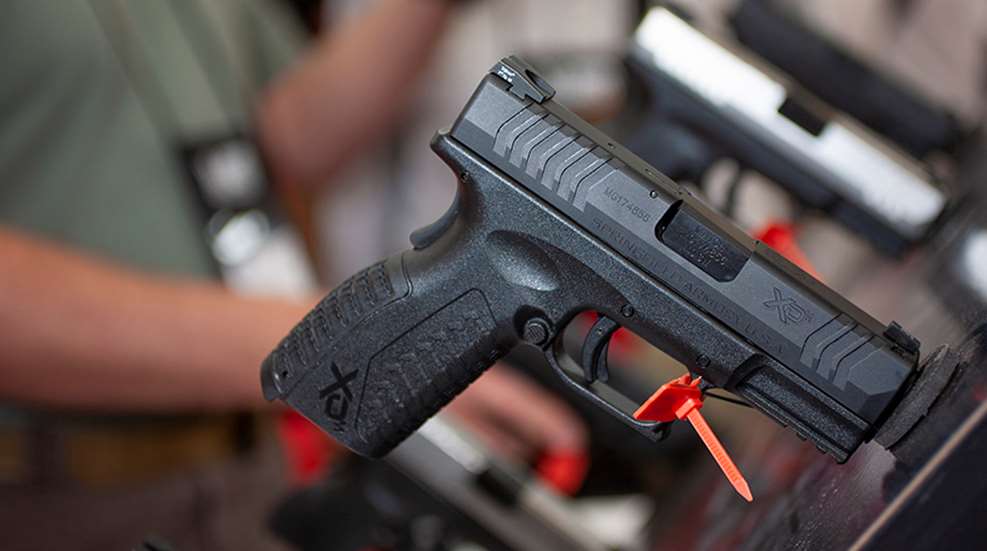 National Instant Criminal Background Check System (NICS) figures from August indicate firearm sales were up nearly 16 percent in August when compared to the same period in 2018. "Likely single handgun sales (632,415) increased year-over-year by 19.5% while single long-gun sales (430,838) increased year over-year by 7.7%. All other likely background check-related sales (97,294) increased year-over-year by 33.3%," Small Arms Analytics & Forecasting (SAAF) wrote in a Sept. 14 press release.
The increase comes on the heels of modest gains posted in July, June and May, although SAAF Chief Economist Jurgen Brauer warns it's still too early to predict whether this year's total will beat 2018's numbers. "After sluggish winter, spring, and early summer sales, August sales jumped up to a considerable extent," he said. "Year-to-date sales still are running about 200,000 units below those of 2018 (8.6 million vs 8.8 million). As the industry enters its crucial fall and year-end holiday season, unit sales will rise but whether last year's totals will be exceeded remains to be seen, of course."  
The number of NICS checks processed by the FBI in August was 2,366,824, nearly 300,000 greater than last year's 2,073,296 for the month. The figure set a new all-time high for the reporting period.
Raw NICS figures or even a percentage thereof can be wildly misleading when attempting to gauge firearm sales. Concealed carry background checks conducted through the system last month in Kentucky alone added to the total by more than 300,000.
Hasty calculations recommended elsewhere that are based on a percentage of raw numbers can be significantly off—in the past four months by as much as nearly 9 percent, or short 189,000 guns. In August, SAAF estimates 1,160,547 of the NICS checks reflected a new gun purchase. That converts to a little more than 49 percent. Conversely, in May the 2,349,309 records processed by the FBI included 957,547 firearm sales, according to the organization. That comes in significantly lower, at roughly 41 percent.