Support NRA American Rifleman
DONATE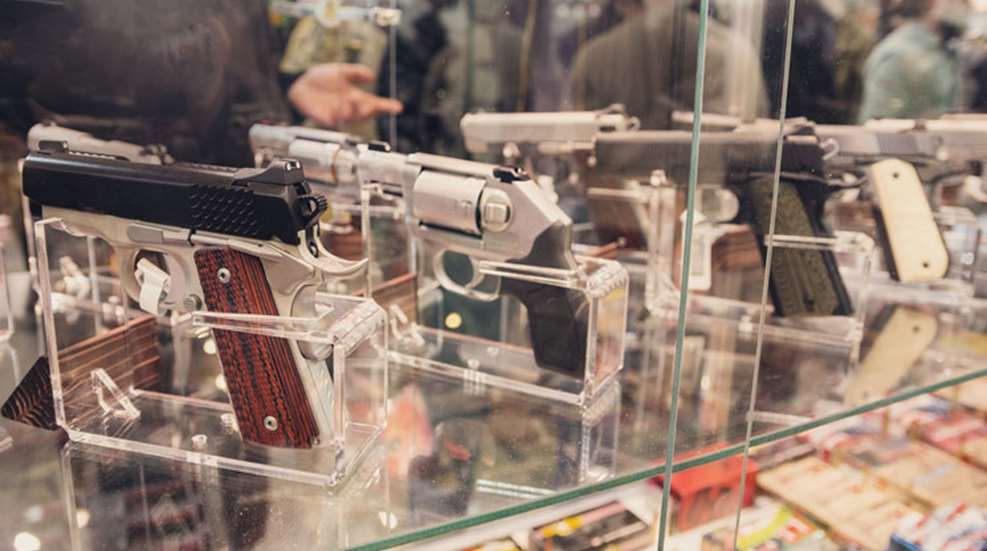 The FBI posted December's NICS figures on Tuesday—delayed due to the partial Federal shutdown—and Reuters is reporting gun sales nationwide for 2018 were down 6.1 percent from 2017. The news service cites the National Shooting Sports Foundation's calculations after subtracting background checks for carry permits and renewals, as well as other administrative uses.
In all, 2,517,286 NICS background checks were conducted in December. More than a million of those were associated with concealed-carry permit applications or renewals. The unadjusted figure puts December as fifth highest on record for the month, behind 2015, 2016, 2012 and 2017 (in descending order).
The Reuters story indicates the NSSF calculations put new gun sales for 2018 at a total of 13.1 million. In 2016, firearms purchases are estimated to have been at a high-water mark of 15.7 million, followed by a drop in 2017 with roughly 14 million.
December's figures indicate handguns outsold long guns by a margin of 712,365 to 640,496. Transactions in which two or more firearms were purchased totaled 23,723. Texas led all other states with a total of 119,479 single, new gun purchases and another 3,138 multiple firearm sales.
The "new norm" in gun sales was reflected in the 58,000 who attended last week's SHOT Show, down from the crowd of 2017 at 65,000 and last year's 60,000. The industry, however, remains strong, a fact reinforced by the record number of 2,400 businesses with a booth or floor space somewhere along the 12.5 miles of aisles.
The annual event covered 692,000 square feet in the Sands Expo Center, where it has now been held for 10 years. Demand to get into the trade show is so brisk that this year 230 companies waiting to get a space took part in a special Pop-Up Preview that let attendees glimpse their wares. Next year's SHOT Show is Jan. 21-24 in the same Las Vegas, Nev., location, but it will expand to include portions of the MGM Grand Conference Center.