by
posted on October 15, 2018
Support NRA American Rifleman
DONATE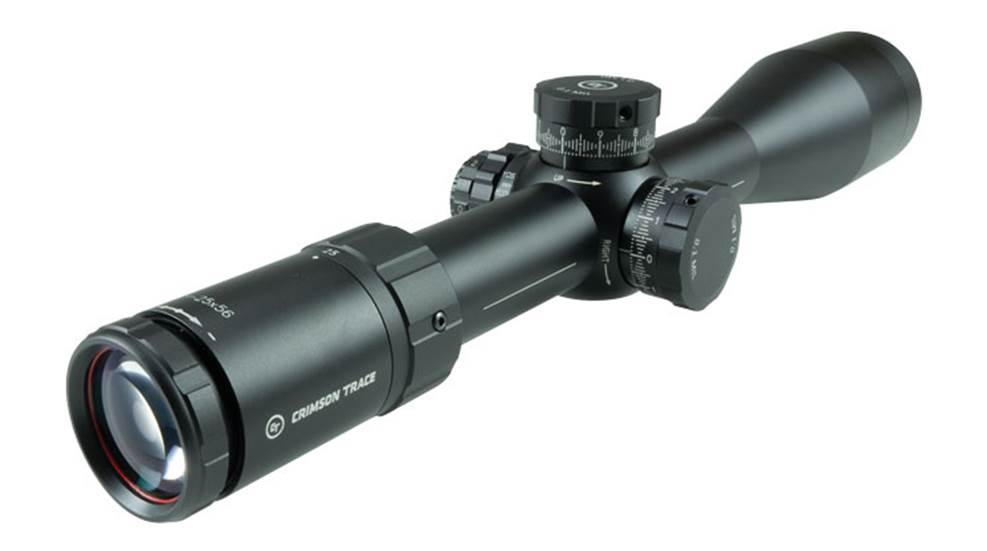 Crimson Trace has announced the release of 11 new riflescopes for hunting, tactical, long-range, and recreational shooting. This new custom-designed riflescope line ranges from a 1-4X24 mm in the sporting line up to a 5-25X56 mm long-range tactical riflescope. Riflescopes designed for short, medium and long-range applications are included in each of the three series, with options for custom reticles.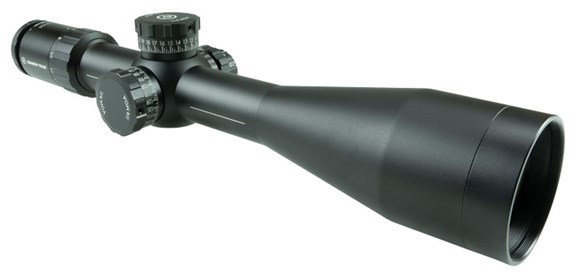 "We're extremely excited to enter the large and diverse riflescope market with these feature packed products," said Lane Tobiassen, president of Crimson Trace and American Outdoor Brands Corporation's Electro-Optics Division. "Consumers can expect the same high-quality engineering and design that Crimson Trace has been providing for nearly 25 years."
Each riflescope incorporates advanced exterior and interior components designed by Crimson Trace engineers in Oregon. Other features include advanced ED fully multi-coated Japanese glass with illuminated custom reticles in the first focal plane to ensure consistent sizes. The new riflescopes incorporate seven custom-designed reticles with specific purposes and applications.
Each riflescope offers a range of magnification options and provides generous eye relief. The line includes models with 30 mm and 34 mm one-piece tubes with objective lenses in diameters ranging from 24 mm to 56 mm. All new riflescopes include specially designed turrets, making adjustments easier when wearing gloves. All riflescopes are equipped with flip-up caps on the ocular and objective lenses to protect the glass and help keep the riflescope clean. Subdued internal components reduce glare and bright spots resulting in improved vision and a clearer image. The line also includes a 3-9X40 mm riflescope with an illuminated reticle and 34 mm tube and two 1-8X28 mm riflescopes with 34mm tubes.
All Crimson Trace riflescopes are fog-, shock-, water- and dust-proof. The illuminated reticles can be adjusted to varying intensity levels of illumination to accommodate surrounding light conditions and user preferences. Each riflescope includes the lens caps, owner's manual and reticle manual, any required adjustment tools, and a lens cleaning cloth. All riflescopes are packaged in the new red Crimson Trace packaging with the distinct CT logo. MSRP ranges from $499 to $1,999. All Crimson Trace riflescopes are covered under a full lifetime warranty and the company's Free Batteries for Life program.



These riflescopes will be available fall 2018. Full details on the new riflescopes and other products can be found at crimsontrace.com. To complement its traditional sighting systems for firearms, Crimson Trace plans to continue expanding its offering of laser sights and tactical lights that America's firearms owners have come to trust for a wide assortment of firearms.

Additional Reading:
Crimson Trace Announces Red Dot Sights