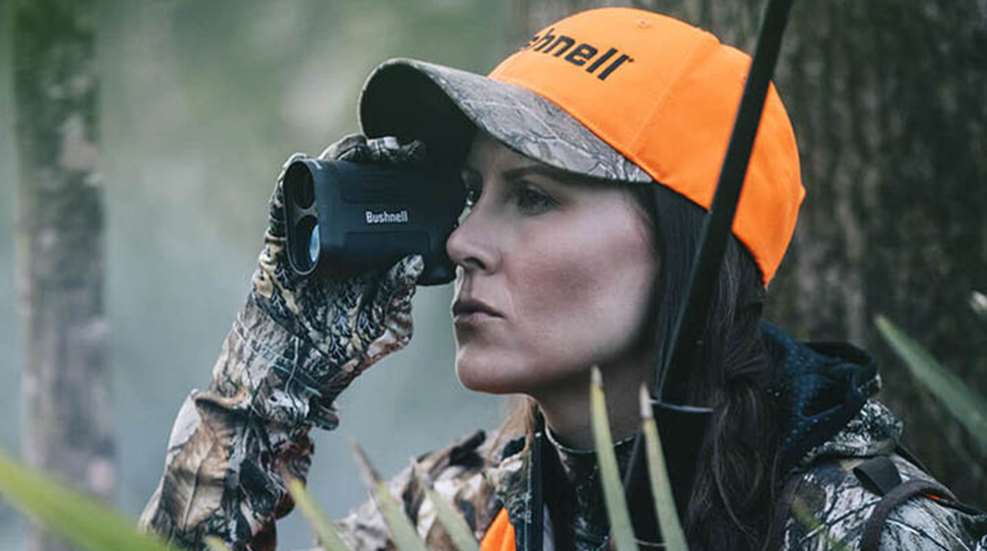 Twenty-five years ago, Bushnell introduced laser-rangefinding technology to firearm enthusiasts in its Yardage Pro 400. The handheld, consumer-affordable unit quickly gained traction at ranges and hunting fields. It bordered on science fiction at the time, but the widespread acceptance prompted dozens of other manufacturers to enter the marketplace and units at the firing line are now routine.
But it was Bushnell's innovation that put a level of accuracy into the hands of hunters and shooters that before was only possible in the military. The company helped usher in a new era of long-range and precision rifle shooting by adapting technology used by NASA for space shuttle deployment and retrieval.
To celebrate the anniversary, Bushnell is hosting events, sharing stories and giving away Bushnell products and gear throughout 2021. The first Anniversary of Accuracy Sweepstakes is now open for registration and concludes on March 31. Twenty-five prizes will be given away, including a Nitro 1800 laser rangefinder.
Transmitting light to a distant object, recording the time required for it to make the round trip and calculating distance from that figure was first accomplished just before World War II. The math was longhand and equipment bulky.
It would be 20 more than years before the first laser was invented. After its development and integration into rangefinding systems, various militaries across the globe harnessed the incredibly accuracy they provided. Add the cutting-edge microprocessors of today, and they are compact, battery-powered and affordable. Results are displayed almost instantly, and users are not required to divide time of travel by the speed of light per second in their preferred unit of measure—327,857,019 if you're calculating in yards.
Since Bushnell's introduction of the Yardage Pro 400, the company been responsible for numerous innovations in laser rangefinding, including features like scan mode, near/far mode, Angle Range Compensation technology and integrated ballistics.