by
posted on February 24, 2021
Support NRA American Rifleman
DONATE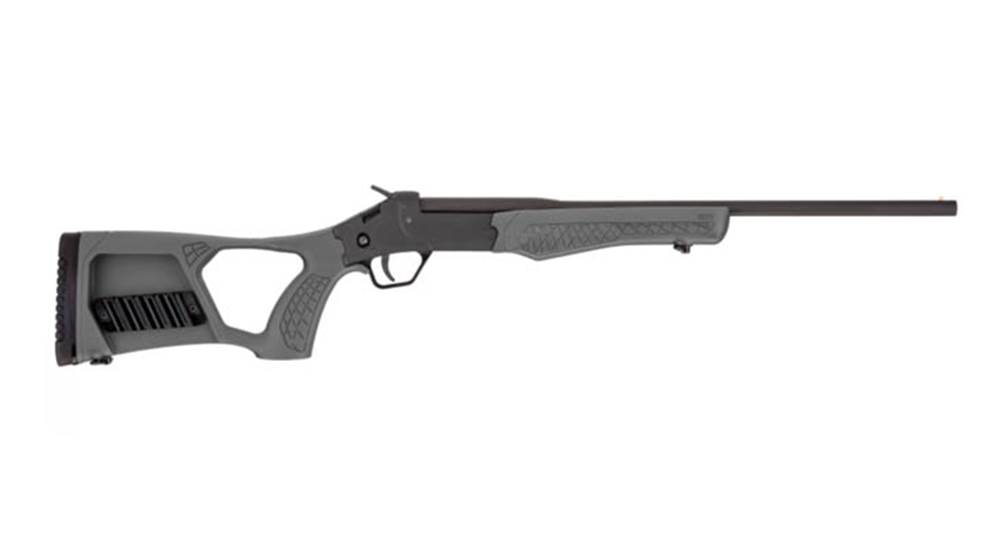 The 2020 run on guns was unprecedented and, if you've visited a sporting goods store lately, the empty shelves make it obvious no models or styles were overlooked by shoppers. Even single shots, widely acknowledged for their reliability and straightforward manual of arms, were taken home in surprising numbers.

Although specific sales volume isn't included in the annual rankings by GunBroker.com, when the Rossi Tuffy moves up from its seventh-place finish among single-shot shotguns during 2019 to the No. 1 position in 2020, it speaks volumes. Rugged, simple-to-use shotguns never go out of style, and those virtues proved attractive to last year's volume of first-time gun owners.

Factory-fresh Tuffys are produced in two distinct lines and in five versions. All are chambered for .410-Bore shotshells. Models wearing 18.5" barrels are available in four color options—olive drab green, black, tan and gray—and the other is olive drab and comes with a longer, 26" barrel. It's tailored for turkey hunting and features a receiver-mounted rail for aftermarket optics.

The single-shots are a break-action design. All have a transfer bar safety. Overall length of the shorter-barreled quartet comes in at 31". The hunting model measures 41". Weights are 47.20 and 58.80 ozs., respectively.

For sighting each comes with a bead up front, although the Turkey model's rail makes adding an aftermarket optic fast and effortless. All of the thumbhole-style polymer stocks have sidesaddles to carry spare ammo.

The hunting version comes with a "extra full" choke tube installed on the barrel. MSRP for it is $220.97. The other four models will set you back $169.86 right now—a price drop of roughly $6 compared to the cost in 2020.

There are used 12- and 20-ga. Rossi single shots to be found, although their synthetic stocks follow more traditional lines, which makes them easy to spot. They're still worth a close look when you find one, because that simplicity of operation and long-term reliability never go out of style—even when more fashionable semi-automatics are dominating the headlines.