Support NRA American Rifleman
DONATE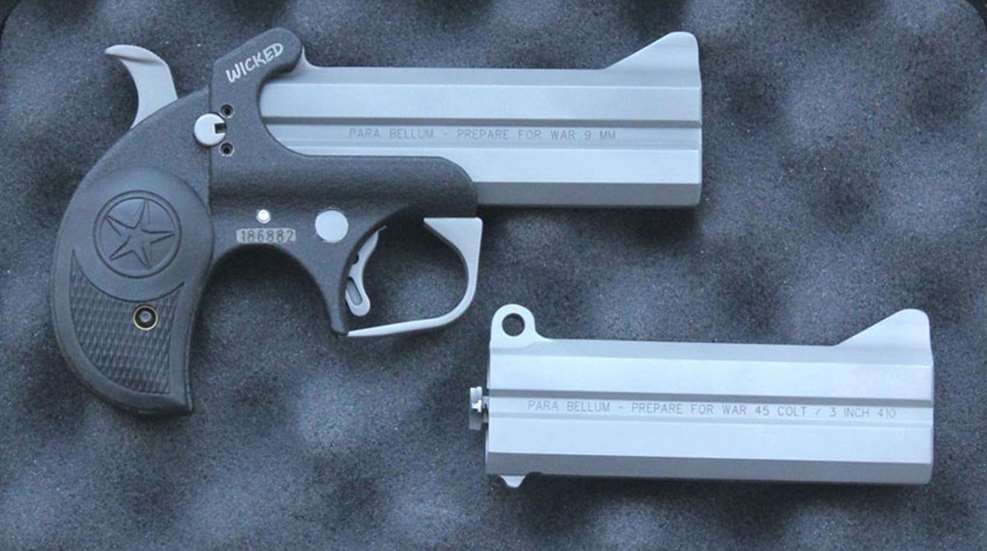 Hot on the heels of the new budget priced Rough series, Bond Arms has announced the limited edition "Wicked" pistol. This fully functional handgun and caliber-conversion barrel set commemorates the appearance of the company's signature over/under pistol in the movie John Wick: Chapter 3 - Parabellum. It is used to fire the first two, of many, 9 mm rounds capped off in the third installment of this intense action movie series.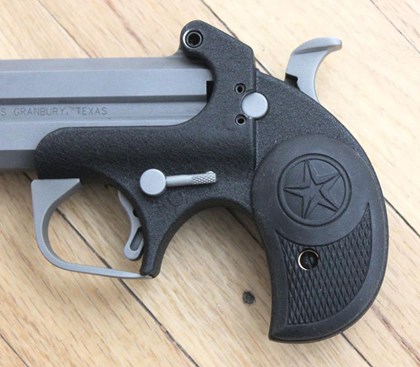 Engraved with the word "Wicked" on the right side of the stainless steel frame, this replica of the movie gun is treated with the same non-reflective black crinkle powder coating found on the company's Back-Up model. The 4.25" long interchangeable stainless steel barrel is chambered in 9 mm Parabellum. The barrel's bead-blasted matte finish matches the pistol's other appointments, including the trigger guard, trigger, rebounding hammer and barrel release lever. 
A second 4.25" long .45 Colt/.410 barrel is included with the pistol for a total of three caliber options. The 9 mm and .45-caliber barrels are both custom engraved on the right side with the Latin phrase "Para Bellum" and its English translation, "Prepare For War." Like Bond Arms' other models, the Wicked frame will accept the company's other caliber conversion barrels, available in various lengths (2.5" to 6"), with chamber options including .22 Long Rifle, .357 Mag./.38 Spl., .45 ACP and 10 mm Auto, to name just a few.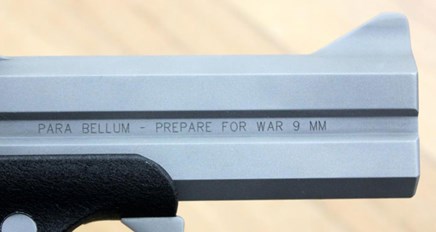 The Wicked two-barrel pistol set will be limited to 1000 units with special serial numbers (JW0001 to JW1000) and a suggested retail price of $711. For more, visit bondarms.com.