by
posted on March 31, 2021
Support NRA American Rifleman
DONATE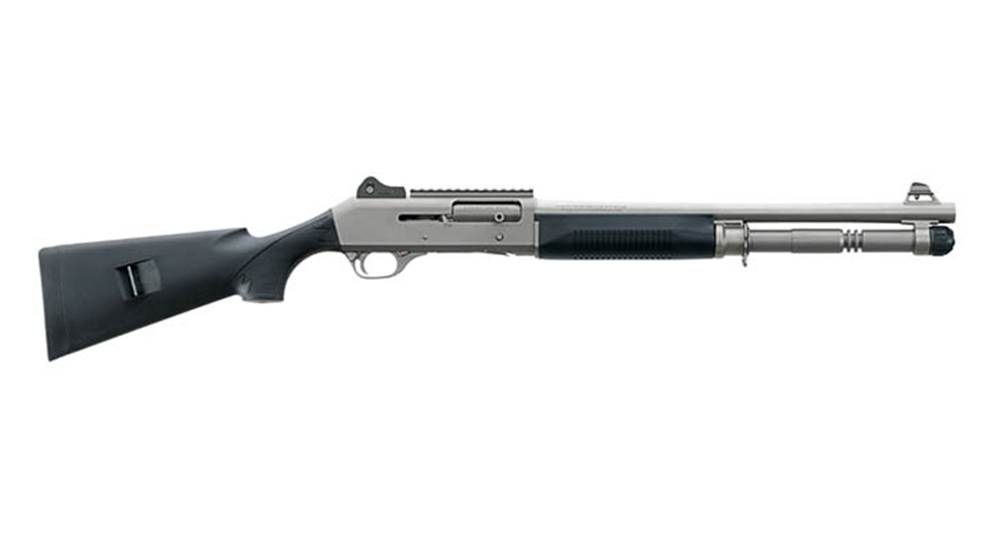 Home and self-defense were high priority among enthusiasts shopping for a new firearm during 2020, and the Benelli M4 Tactical was an extremely popular choice among the semi-auto shotguns taken home last year. It has all the right features, backed by a history of solid performance and company has a sterling reputation for making quality products.
The shotgun features the company's Auto-Regulating Gas-Operated (ARGO) system, which was designed for the United States Marine Corps. The branch was suitably impressed with its performance and fielded the M4 in 1999.
It's still in use, partly because it's hard to beat the cleanliness when the gas port is located just forward of the chamber. That's where gas is hottest, where its ability to carry fouling and particles is at its maximum, and since that mix leaves the gun during firearm, maintenance chores minimize. The piston driven design is straightforward, simple and, obviously, rugged enough to survive military abuse.
Those virtues didn't escape the notice of enthusiasts shopping on GunBroker.com last year, when the Benelli M4 Tactical was the second-most popular semi-auto shotgun sold through FFLs using the website. It's a big step up from its fifth-place finish of 2019, reflecting a dramatic shift in enthusiast preference during the trying times of 2020.
Four versions are currently available, all chambered for 12 gauge. The guns can handle 2 3/4" and 3" shotshells, barrel length is 18.5" and overall each model measures 40" long. Weights are identical at 7.8 lbs. and the tubular magazines have a five-shell capacity.
Sights are ghost ring, although the shotguns are tapped for optic mounting. Stocks are black synthetic, regardless of model. One configuration is available with the receiver and barrel wearing a titanium Cerakote finish. MSRP is $2,269. The other has an anodized black receiver with the barrel in phosphate. MSRP is $1,999. You can also select either look with a pistol grip for the same price.
All models have a modified choke, with other constrictions available from Benelli. Each have a sling attachment point on the stock and another at the front of the magazine.