In this week's episode of
American Rifleman TV
, we take an in-depth look at the most produced U.S. military arm of World War II, the
M1 Carbine
, as well as modern new-production models. Tested this week is one of the latest options in the
Springfield
XD line—the XD-M Elite in 9 mm Luger. During World War I, the
Smith & Wesson
Second Model Hand Ejector became the
U.S. Model 1917 revolver
chambered in .45 ACP, and we cover the history of this unique military revolver in "I Have This Old Gun."
The development of what would become the M1 Carbine is one of the most fascinating stories in the history of firearm design, and it certainly is made more colorful by the legends surrounding one of the gun's designers: David Marshall Williams, also known as "Carbine" Williams.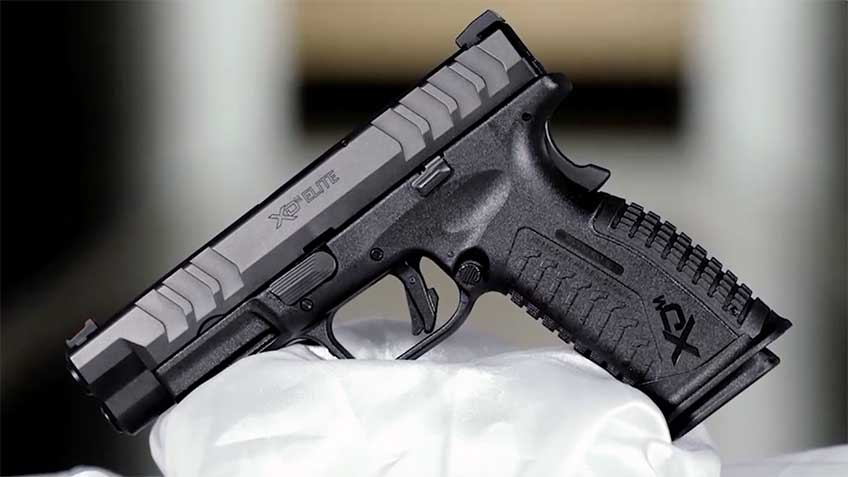 Springfield Armory continues to build out its popular lineup of XD handguns, and one of the latest pistols to hit the scene in 2020 is the company's XD-M Elite offering. We took this pistol to the range to see what made it a standout option in the company's lineup and where the "Elite" comes into play.
When the United States entered World War I, its official sidearm was the Model 1911. However, there weren't enough 1911s to equip the expeditionary force heading to France, and they needed more guns made quickly. So, the War Department headed to Smith & Wesson, and the U.S. Model 1917 revolver was born.
To watch complete segments of past episodes of American Rifleman TV, go to americanrifleman.org/artv. For all-new episodes of ARTV, tune in Wednesday nights to Outdoor Channel 8:30 p.m. and 11:30 p.m. EST.