A new ambidextrous safety selector won't stop the presses this week, but this one by Seekins Precision—a family-owned U.S. business—deserves mention. Based in Lewiston, Idaho, I've written about the company before and am very impressed with its products and attention to detail.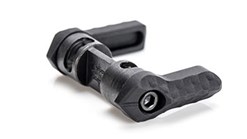 The new Seekins Precision Safety Selector offers a fully ambidextrous configuration and both a 90- and 60-degree control lever in a single, drop-in package. MSRP is only $39.99 and it comes with the Seekins Precision limited lifetime guarantee.  
"Our Ambi Safety Selector is one of those parts that every rifle is going to need," said Kevin Weyrauch, Seekins Precision Business Development Coordinator.  "We wanted to make sure it met our quality standards and could live up to the Seekins Precision name, while offering it at a price level that everyone could manage."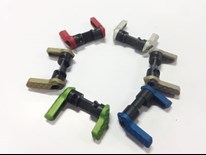 Well, I prefer by wife's AR-15 in plain-old black, but I guarantee you if she sees the colors available, Weyrauch's prediction will come true. We'll "need" it, along with matching mag release and triggerguard.